Geriatric Case Assessments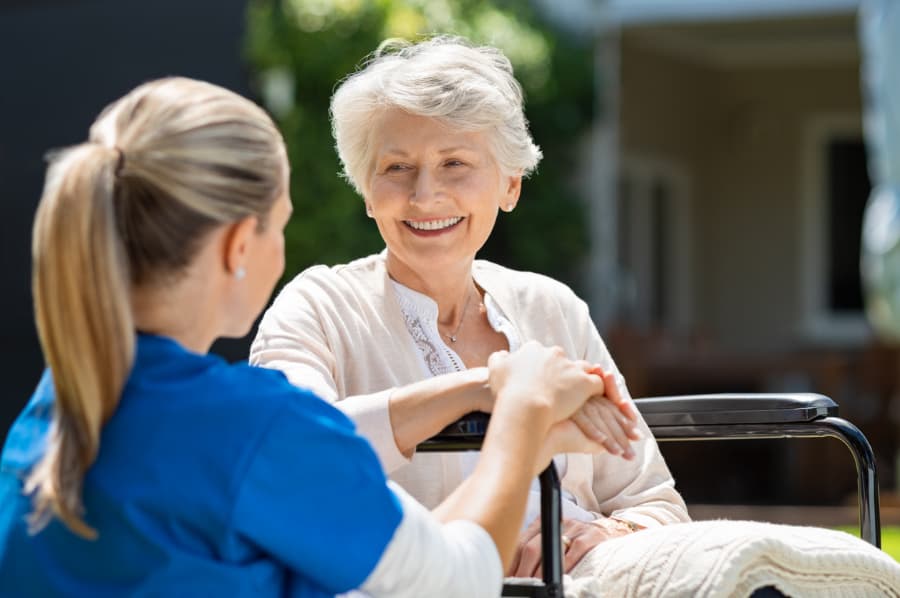 When a loved one is diagnosed with an illness that requires continuing geriatric care, such as Alzheimer's, it can be an overwhelming experience. Unless you have someone in the family who is a medical professional or experienced caregiver, the path forward can seem hazy. At Unicity Healthcare, our Senior Advisors, who are either registered nurses or licensed social workers, depending on the needs of your loved one, can perform a comprehensive geriatric case assessment that makes your options clear.
Geriatric Case Assessment and Care Plans
Our Senior Advisors will perform a comprehensive evaluation of physical, cognitive, and psychosocial functions as well as a review of legal, financial, insurance, and government program considerations to provide you with a complete picture of the safest living arrangements and care options. The health evaluation includes a screening for depression, a home assessment, and a review of medications. We provide you with a written care plan and sit down with you for a follow-up meeting so that you know what to expect going forward.
Whether your loved one needs homecare services, activity planning, consultations and referrals, or another type of support, the geriatric care assessment will provide answers and clarity. With the assessment and care plan in hand, you'll feel more empowered to make decisions about the future care he or she will receive so that you can ensure the best quality of life for everyone in your family.
Defining Next Steps
After the assessment is complete, you'll have the option to rely on Unicity Healthcare for further advisory and homecare services or to identify and select other providers. Whatever you choose, you can rest assured that every geriatric care management decision is made with insights from experienced care providers and the best interests of your loved one in mind.
Depending on the results of the assessment, our Senior Advisors will help you take steps to secure the care and support your loved one requires. However, if no immediate action is needed, you'll receive guidance on planning for changes in the coming years.
Develop a Clear Plan for Your Loved One's Care with Unicity Healthcare
At Unicity Healthcare, we have extensive experience working with the elderly community in the Greater New York area and New Jersey, including Bergen, Essex, Morris, Hudson, Somerset, Passaic, and Union Counties. Additionally, we are members of the National Association of Professional Geriatric Care Managers and work hard to maintain compliance with the Code of Ethics of the Aging Life Care Association (ALCA). In short, we hold every member of our team and all our services to the highest standards for quality, compassionate geriatric care.
Our Senior Advisors build trusting relationships with our clients to help them live with dignity and as much independence as possible. In addition to geriatric case assessments, we also offer services that can be customized to meet your family's needs, including senior care placement assistance, Alzheimer's and dementia training and education, and individualized care management.
Request a Geriatric Care Assessment Today
As seniors age, they deserve the best in care and support to address their medical, emotional, and social needs, allowing them to retain independence, achieve better health, and live happier lives with those they love. If your family is interested in a geriatric care assessment for a loved one, contact Unicity Healthcare by calling 201-670-7100 or visiting one of our convenient locations. A member of our team will answer your questions and help you begin the process today.