Complex Medical Coordination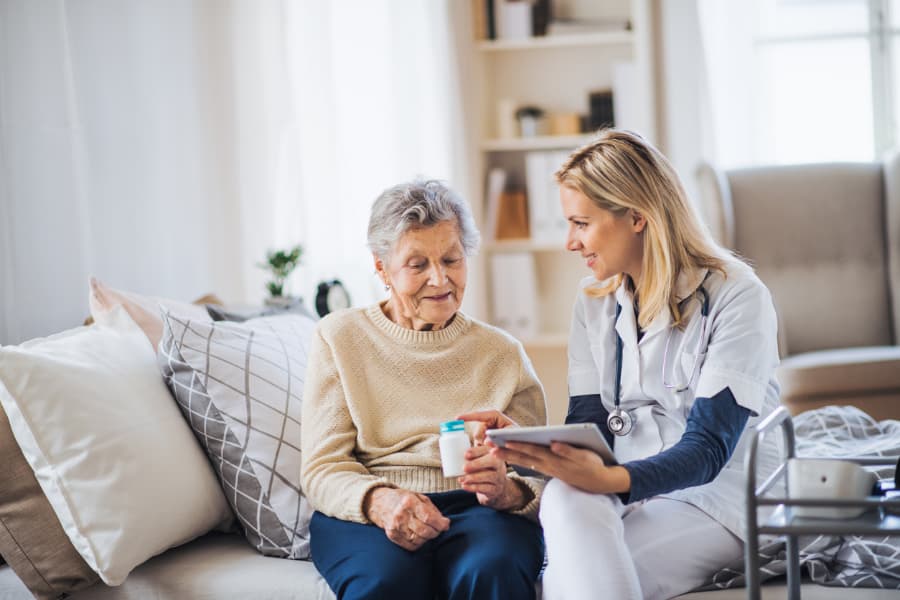 Coordinating a loved one's medications, appointments, and activities can be challenging, even when you live in the same home or down the street. Yet if you're located across the state or traveling around the world, these tasks are even more difficult. When a senior's next of kin isn't always available to coordinate medical care, Unicity Healthcare can help. From temporary assistance to full-time, long-term support, we provide peace of mind for you and your loved one.
A Trusted Advocate For Every Situation
Seniors often find it difficult to keep track of changing health conditions and medications as they age. And as children grow up, spouses pass, and friends relocate, too many individuals are left without reliable help for the coordination of medical care. To fill these gaps, Unicity Healthcare offers flexible care coordination programs with support from registered nurses who act as your loved one's advocate. When you can't attend regular appointment and emergency room visits, we handle everything from transportation to medication refills.
If your loved one has recently been discharged from the hospital, we'll coordinate rehabilitation options, handle insurance paperwork, and acquire any necessary medical equipment. Additionally, our Senior Advisors can help ensure clients receive the Medicare, Medicaid, and other benefits to which they are entitled. And when emergencies occur, your parent or spouse won't face them alone. Their nurse will meet them at the hospital and provide compassionate support – just as a family member would.
Are you anticipating an upcoming family event or special occasion that would require your loved one to travel? If so, they can attend without worry. A registered nurse will come along for the duration of the trip to oversee medical care away from home.
Medical Coordination Tailored to Every Need and Budget
Every client is different, and every family requires a different level of support from care coordination programs. To address your most important concerns, our registered nurses and Senior Advisors work closely with you and your loved one to form a caring, trusting relationship. With help from our medical care coordination service, there's no need to worry about missed appointments, incomplete information, or skipped medications. Instead, our team offers compassionate support and advocacy to every client to ensure their needs are met. You'll also receive a detailed email from your Senior Advisor each day that provides constant communication to keep you informed. He or she will answer your questions and deliver the information you need to feel confident in your parent's or spouse's care.
From assistance while you're on a business trip to day-to-day oversight, our care coordination services can be tailored to your preferences. Unicity Healthcare does not currently accept Medicaid or Medicare, but we are committed to working with your private insurance and within your budget to find the solutions you require.
Find Peace of Mind with Medical Coordination from Unicity Healthcare
You can't always be there, but with care coordination programs from Unicity Healthcare, your loved one will always have an advocate. With four locations throughout New Jersey, we provide client-centered services for residents of Bergen, Essex, Morris, Passaic, and Union Counties and the Greater New York area. Please call 201-670-7100 today for more information.