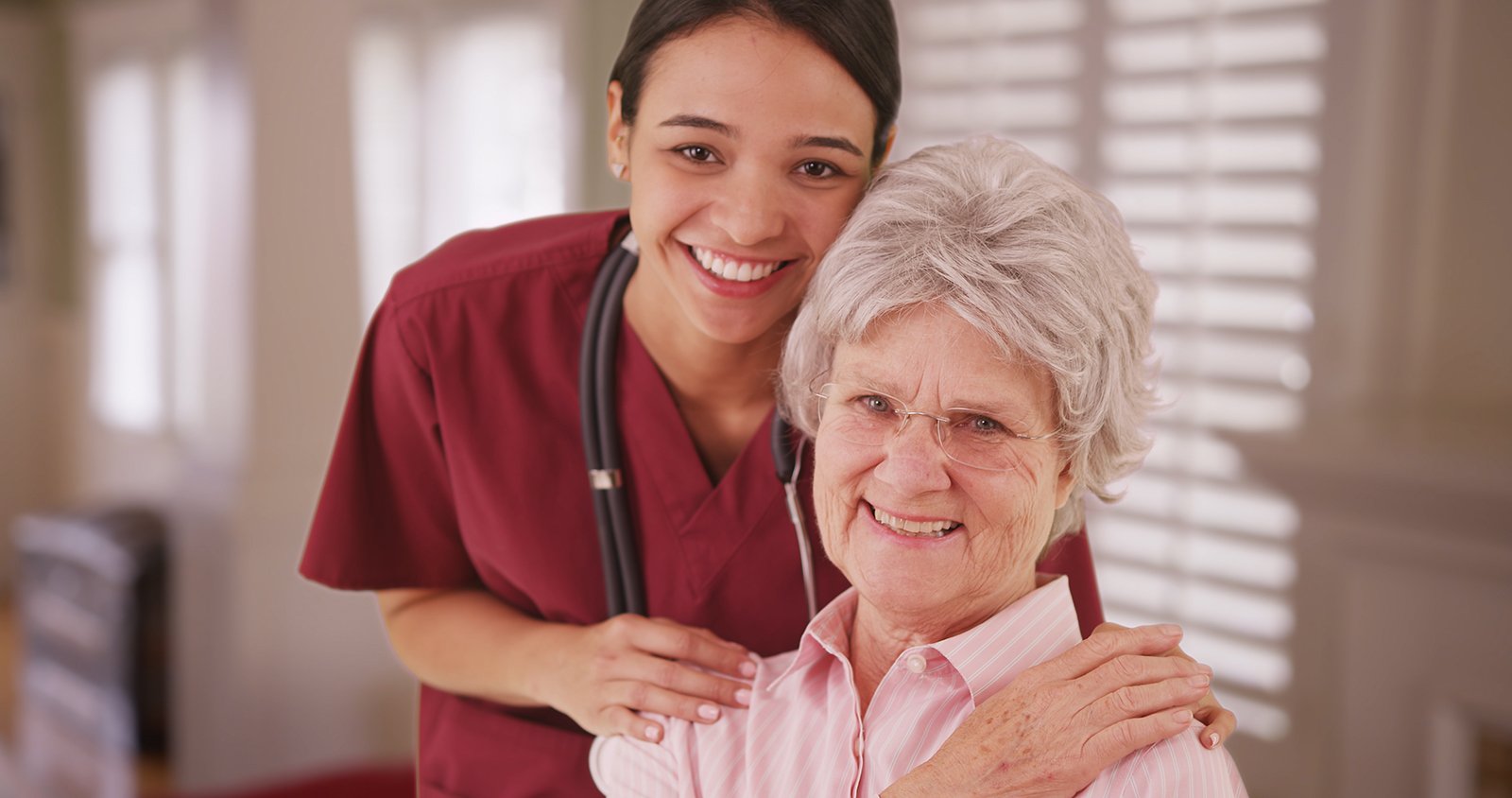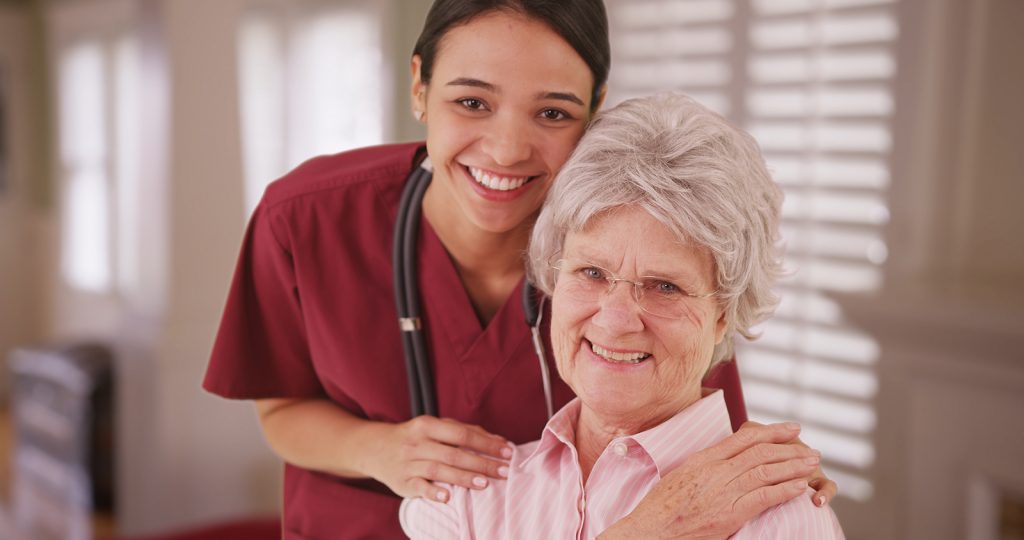 All of us at Unicity Healthcare understand the importance of the tasks that our clients entrust us with. There is no greater affirmation of a job well done than through a client or professional testimonial.
We partner with the most renowned assisted living facilities, skilled nursing homes, rehabilitation centers, elder law and estate planning attorneys, financial advisors, hospitals, and industry professionals in the region. Feel free to contact us to request a letter of reference on the care and service that we provide.
Please read the following letters from our satisfied clients and their families:
Thank you to the Unicity family
I just wanted to extend my thanks on behalf of my mom and our family. Everyone I ever dealt with at your agency was always professional, reliable and kind. Colleen, Clarissa, Derek, LaToya, & Mark (and names I may have forgotten) were always pleasant and very helpful. And you, Jela, always there to listen to my concerns. Thank you so much, I would refer anyone looking for home care to you and Unicity.
Thank you Unicity
On November 24, Thanksgiving Day & my parents' wedding anniversary, my father was having difficulty breathing so my mother took him to the hospital. From there on, he was in and out of the hospital where the doctors, nurses & hospital staff did all they could do but the outcome looked grim. Since there was nothing more that could medically be done, we decided that it would be best if dad could come home. My friend gave me a brochure for Unicity whom I called and explained my family's situation. Unicity had someone at the hospital the next day to evaluate my dad's condition and advise us on options.  In a miraculous turn of events, my dad's health vastly improved & he was off the machines! But he was very weak from being stuck in bed for over 2 months. I called out and once again, Unicity was there with support, answers and options! Dad went to a rehab facility to get physical and occupational therapy, but his bed was alarmed and he wasn't able to get much sleep. Unicity provided a night-time aide who went to the rehab center so the alarm could be removed and my dad could get some much-needed rest. Every time I called Unicity I was able to speak with a live person; and, that person put everything aside to give me his or her full attention. Each person that I spoke with was kind, knowledgeable, caring, and extremely helpful… despite my sometimes, emotional and indecisive banter. Upon dad's arrival home, Unicity provided 24-hour care for a month and they continue to be available as needed. After getting to know the visiting aide staff, my mother was able to request specific home aide personnel, which was a great comfort. One aide even stayed 2 days & nights during a snow-storm! The Unicity staff has become a very valued part of our family. And, with everyone healthy and strong, due in part to the Unicity Team, my family has now celebrated my father's 85th birthday with smiles, laughter, & even a little dancing.
Rita, Thanks so much
Rita, thank you so much for all your help! Thanks, too, to Laura. I don't know where we'd be without you. You literally have saved my mother's life!
Jossette & Louise were wonderful
Working with Unicity was a great experience. The aides provided caring and compassionate care for my mother. We really got to know Jossette and Louise, who are exceptional aides and provided outstanding care for my mom. We have no hesitation in referring Unicity.
Appreciative of Wendy
So often we are reaching out to voice concerns. Today, I wanted to share that we have received several compliments on one of your PDAs, Wendy, who is presently assigned to work with one of our hospice residents. It was noted that she takes her time with the resident and is one of the few who have been able to successfully encourage her to eat (sometimes singing, always patient) and that she is also very mindful to bring her outside to enjoy the fresh air. I just wanted to let you know and pass along the gratitude.
Sharon is wonderful
We wanted to let you know how wonderful Sharon was with our mother. She provided mom with amazing care. She was attentive and always treated mom with kindness, dignity and respect. Our mom was so happy when she found out Sharon would be her full-time aide. She felt safe around Sharon and trusted her. We consider her part of the family now. Any family would be lucky to have her as their aide. Thank you very much for everything.
Thank you for everything
I have been caring for my husband alone for the past year and a half, since his Alzheimer's disease started getting worse. A few months ago, my daughter put her foot down and insisted I bring in a caregiver to help. I was feeling drained but still felt that I could handle everything on my own. However, I had started to feel like a prisoner in my own home. We started services with Unicity Healthcare 6 months ago, and they could immediately guide us towards the most appropriate care options. With my newfound freedom, I have been able to take care of my home, see my friends, and actually enjoy spending time with my husband again. On behalf of myself, my daughter, and my husband, we thank you for everything!
Lidia A.
Unicity care has made a big difference
The aides have been amazing. They keep the house immaculate, take care of my father's every need, encourage, and even amuse him. Last week, his doctor commented that he looked better than he has in years! They show endless patience in providing for my father's needs. After his surgery, the doctor said that he would probably never walk again, but Sonya and Maria, the aides responsible for his care, took him out for walks when the weather was nice, and even got him to walk around the block and to the community clubhouse. They are patient and loving, and the care for my father shows in everything they do.
Debbie G.
Respect and dignity from a compassionate caregiver
On behalf of my father-in-law, I thank you and your staff for all you have done to improve his quality of life. Our live-in aide always has a smile on her face, and she truly treats my father-in-law with respect and dignity during a time where it's easy to just treat him like a patient – She treats him like a person, and we all appreciate that tremendously. She has lifted a burden off the shoulders of everyone in my family, because we can all go to sleep every night knowing that dad is being cared for. Thank you!
Carol T.
Unicity provided peace of mind during a stressful time
Got a call one day that mom took a bad spill – difficult injuries along with two surgeries – the worry and stress of her immediate needs – along with her recovery needs were overwhelming.
During several conversations, I was told about Unicity Healthcare, they could provide private aide care for any schedule that works for you and your needs.
From my first phone call – I was treated like a member of their family – and they walked me through a painless process full of options to care for mom.
The aides we have each day for mom are not just helpful – they become dear friends and they truly take away the stress and worry as mom heals.
Unicity Healthcare not only provided care for mom – but gave all our family peace of mind during a tough time. You simply can't put a price on that service and we are incredibly thankful.
Ed
Unicity's fast response helped my aunt in her time of need
On January 8 of this year, my mom found my Aunt had fallen at her home and called 911 to transport my aunt to the hospital. Until the fall my Aunt would get care from my mom and assistant on a 3 times a day visit. My aunt could move around freely and needed someone to monitor and help her with routine day to day activities. However, after the fall, my aunt need 24-hour care and my mom and the assistant were not capable of providing my aunt with that care. After a week's stay in the hospital, the hospital informed us they were releasing her. We had no way of taking care of her on such short time notice. The hospital provided us with several options to call to try to set up home care. Unicity said they can have someone provide 24-hour care within 2 hours of us getting her home. That night a home care provider started the 24-hour service, also a nurse came by to check my aunt out. The first couple of days a temporary home care person was assigned to stay with my aunt for 24 hours a day. Unicity was then able to provide my aunt with a person that could give her 24-hour care. That person's name is Stella, and she has taken care of my Aunt since then. Stella is there 24 hours a day 7 days a week, and looks to all her home care needs. My aunt and our family are very appreciative of the excellent care given to my aunt. Thank you, Unicity, and especially, Jela. The whole staff is very accommodating and easy to work with.
Joe
Mom loves her Unicity caregiver
I would like to take this opportunity to extend my thanks on the outstanding aide you have provided for my mom. Mary has been taking excellent care of her, and my mom is absolutely head over heels in love. My mom has always been a perfectionist, especially in regard to cleaning and taking care of her home. Mary has been extremely patient, and my mother actually allows her to help since Mary took the time to ask my mom how she likes things done. She is an angel, and I thank you for all you've done!
George S.
Unicity's responsiveness saved the day
I have to admit that until recently I was truly at the end of my rope. My 96 year old mother had fallen and broken a hip, resulting in a 2-month nightmare of hospitalizations and in-patient rehab. I was left scrambling to care for my mother and was either late to or absent from work on an almost daily basis. Finally, after speaking to the social workers at the rehab center, I was put in touch with the wonderful staff at Unicity Healthcare, who immediately jumped into action, and arranged for full time care from very professional and compassionate home health aide.
Faye R.
Unicity's flexibility has been a great benefit as needs have changed
Unicity Healthcare has been very helpful in providing their professional analysis to assess the condition of my mother and father and determining the level of care they need. A few months ago my mother suffered a minor stroke. The staffing and scheduling flexibility has been a great benefit to my family and they have been able to respond to our needs with the evolving nature of my mothers recovery. The proactive and dedicated communication with the Unicity administration has been tremendously helpful providing uninterrupted service this past winter considering the many snowstorms we experienced.
Nick