National Nurses Week is celebrated between May 6th and May 12th each year to promote nursing as a profession and a discipline.
Here at Unicity Healthcare, we want to take the opportunity during this special week to recognize the many nurses who serve our clients faithfully.
Celebrated across the U.S. to honor nurses for the work they do, National Nurses Week also educates the public about nurses' role in health care.  According to the American Nurses Association (ANA), National Nurses Day is officially recognized on May 6, which kicks off National Nurses Week.  And the significance of National Nurses Week ending on May 12th is to celebrate the birthday of Florence Nightingale, and her life contributions to the nursing field.
Nurses in senior communities, those working in schools and those spending their time in hospitals are some of the most important members of society, and this week provides the perfect opportunity for people to show their gratitude towards our nurses across the country.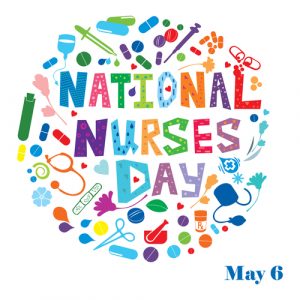 History Of National Nurses Week
National Nurses Week started in 1974 by President Nixon, however it wasn't until 1991 that the ANA made it a week-long celebration during the week of May 6th. Each day during the week is different, celebrating a different type of nurse. For example, this May will mark the 20th anniversary of National Student Nurses Day which takes place on May 8th during National Nurses Week.
The entire week is dedicated to the people who save lives and care for the well-being of others.
Thank A Nurse: Showing Appreciation For Our Nurses
National Nurses Week is celebrated by nurses, employers, and staff by acknowledging the importance of our nurses, as well as promoting the nursing profession and the significant role it plays in the world of healthcare.
This week Unicity Healthcare would like to recognize Randi Rubin, who is a Registered Nurse and a certified Senior Advisor at Unicity Healthcare.
Randi has been a registered nurse for 25 years. In the video below, you can hear what Randi has to say regarding the path that took her towards becoming a registered nurse, as well as how other nurses inspired her to become part of the profession.  The feeling of wanting to help people in a personal way is what inspired Randi to pursue nursing.
Randi shares how Unicity Healthcare is a very special work environment and how much she appreciates the multi-layered care that is provided to all clients; something that you don't always see elsewhere.
Randi also expresses her feelings on how working at Unicity Healthcare has provided her many wonderful experiences, and how gratifying it is to be able to make a difference in her patients lives and bring them joy.
Join Us In Celebrating Our Nurses During "National Nurses Week"
We appreciate Randi, and all of our nurses who offer their service to us at Unicity Healthcare — we are grateful for your care, dedication and compassion.
Our dedicated nurses here at Unicity Healthcare play a critical role in ensuring the health and happiness of our residents. They make a difference in the lives of seniors through their compassion, quality care and excellence in service.
We Thank Our Wonderful Nurses For All They Do!
~ Happy National Nurses Week ~