This week we wish to recognize our dedicated nurses here at Unicity Healthcare in honor of National Nurses Week.
During this very special week where we honor nurses throughout the country, Unicity Healthcare we would like to extend a very large thank you to all of our dedicated, professional and compassionate nurses.
Our nurses have a history of excellence in service, always going above and beyond when working with our clients. Not only do our nurses provide high-quality, personalized care to all residents, but their efforts do not go unnoticed by their families.
National Nurses Week: 2018
The 2018 theme of National Nurses Week: May 6-12 is "Inspire, Innovate, Influence."  This theme recognizes nurses' commitment to protecting, promoting and improving health care for all. "We take pride in the fact that the public has rated nursing as the most honest and ethical profession for the past 16 years," states the American Nurses Association (ANA). "It is only fitting that we take one week each year to celebrate our profession and the vital role nurses play in health care."
National Nurses Week features a host of events across the U.S. to honor nurses for the work they do and educates the public about nurses' role in healthcare.
The commitment nurses make to protect, promoting and improve healthcare for all is well recognized, as is their public service in a wide range of roles and work settings. Therefore, it is only fitting to take one week each year to celebrate nurses and the vital roles they play in healthcare.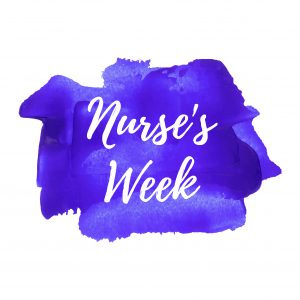 National Nurses Week is celebrated by nurses, employers, and staff by acknowledging the importance of our nurses, as well as promoting the nursing profession and the significant role it plays in the world of healthcare.
This week also gives us the opportunity to thank nurses for the challenging work they complete each day.  From learning about new technologies to providing the best service, and to adapting to the ever-changing world of health care, nurses provide a service to the community like no other profession.
Registered Nurses administer patients' medications and treatments, create plans for patient care, help perform diagnostic tests, teach patients and their families how to manage illnesses and injuries and so much more.
Thus, National Nurses Week not only honors nurses in every community, it helps to spread the word about the value nurses provide to all of us.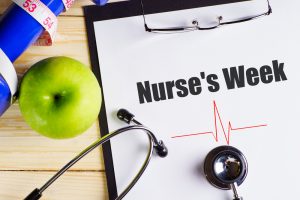 Taking Time To Thank Our Nurses!
This week Unicity Healthcare would like to recognize Colleen Komorowski, who is a Registered Nurse and the Director of Nursing at Unicity Healthcare.
Colleen has been in the medical field for 34 years, 32 of those years in which she has been a Registered Nurse.
In the video below, you will hear how Colleen was inspired from a young age be a nurse, and how helping to care for an elderly relative when she was younger drove her interest towards pursuing the nursing field.
Colleen also shares how gratifying working at Unicity Healthcare is to her, mainly because of the great affection and love she has for her clients. She is also proud of how Unicity takes great care in helping to enrich their clients lives!
Unicity Healthcare appreciates you, Colleen, for all you do! We take this opportunity during National Nurses Week to show how grateful we are for your dedication to your profession, as well as the care and compassion you show all of our clients.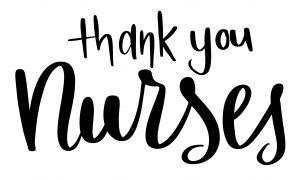 No matter how you celebrate National Nurses Week, remember that it is all about celebrating the professional nurses around the world – those who help to care for their patients in countless ways.
Thank you to our invaluable nurses! Not only do you go above and beyond every day to provide quality care, show care and comfort and help families, your professionalism make it a pleasure for us to have you here as part of our community.