Celebrated in April each year, "National Donate Life Month" (NDLM) helps to encourage Americans to register as organ, eye and tissue donors and to celebrate those that have saved lives through the gift of donation.
Donate Life America's mission is "To drive individuals, organizations and communities to increase the number of designated organ, eye and tissue donors who save and heal lives." Their vision is to create a nation that embraces the idea of organ donation as a fundamental human responsibility.
For the 2018 National Donate Life Month, Donate Life America was inspired by the image of a rainbow and Maya Angelou's quote, "Be a rainbow in someone else's cloud."  According to their website, "this April, we encourage you to reflect on the lives of those touched by donation and transplantation, and to share its prismatic effect. By registering to be a donor or considering living donation, you can change one ray of light into a spectrum of healing and compassion."
National Donate Life Month also recognizes and celebrates all the lives saved through organ donation.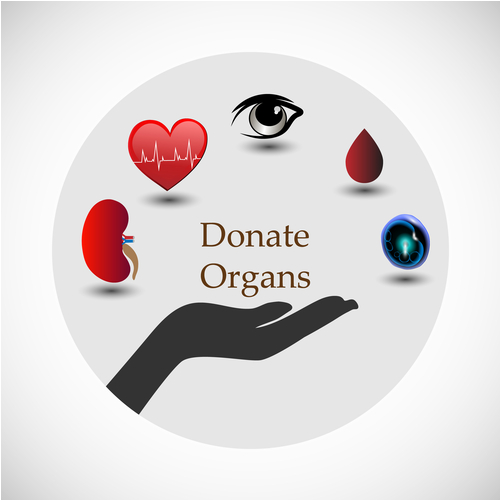 The Benefits of Organ Donation
More than 110 people are added to the national waiting list for organ transplants each day – one every 13 minutes — so choosing to become an organ donor has a huge impact on many lives. One organ donor can save as many as eight lives, and one tissue donor can improve up to 50 lives.
In 2015, there were 30,970 transplants performed in the United States. Unfortunately, this wasn't enough to keep up with demand. Currently, there are nearly 120,000 people on the national transplant waiting list and another person is added every 10 minutes. Organ donors are in short supply, and according to studies twenty-two people die each day waiting for a transplant; and each year around 6,500 people die while waiting for a transplant. The simple fact is that there are far more people in need of organ donations than there are willing donors.

Registering To Donate Life
Practically anyone can be an organ donor. There is no age, race, body type or medical history requirements for organ donation. At the time of death, a transplant physician can determine if the organs are suitable for donation.  Of course, many people have questions about organ donation, some of which we will list below:
     Frequently Asked Questions
How old do I have to be to be an organ donor? Every person, from newborns to senior citizens age 85 and older, should consider themselves a potential donor. Your medical condition at the time of your death will determine which organs and tissues can be donated. Make sure your family knows of your decision to become an organ donor. 
Will I be denied proper medical treatment if I decide to become a donor? Until a patient is declared dead, every effort is made is to save his or her life. By law, the transplant team cannot be involved in a patient's care until after the person is pronounced dead. 
Can organ and tissue donors have open-casket funerals? Organ and tissue recovery will not alter the body's outward appearance, nor will it interfere with funeral arrangements. 
What organs and tissues can be donated? Lifesaving organs that can be transplanted include the heart, kidney, pancreas, lungs, liver and intestines. Tissues such as heart valves, skin, bones, ligaments, veins and tendons are also needed. Cornea transplants are the most common type of transplants performed each year.
By becoming an organ donor, you can help save the life of someone on the national transplant waiting list. Once you have passed, you no longer need your organs. There are no risks to becoming an organ donor; you'll still receive the same quality of care at the hospital. Your information will be kept private from the recipient's family unless consent by your own family is given to release it.
Make sure you discuss your wishes with your family so they can ensure they are carried out properly. Give the ultimate gift of life to someone who so desperately needs it.
You can register to become an organ and eye donor at your local DMV office (you'll get a special heart icon on your license) or by signing-up online at donatelifenc.org.
The need for organ, eye and tissue donors is on-going, so you can support Donate Life America by participating in one of the many celebrations and observances throughout the year. Currently more than 123,000 men, women and children are awaiting organ transplants to save their lives. Thousands more are in need of tissue and corneal transplants to restore their mobility and sight.  You can learn more about becoming a donor (and register) at this website: donatelife.net/understanding-donation/.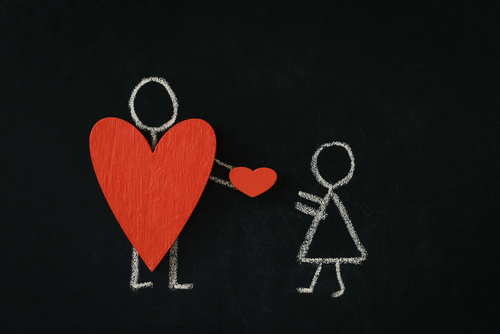 It Is Never Too Late To Register As An Organ Donor
Many older Americans don't sign up to be an organ donor because they feel they are too old. But there is no age limit for organ donation. People of all ages can – and do – become organ donors.
Kidney transplants are by far the most commonly performed procedure, accounting for more than 50 percent of all transplants. Eighty-one percent of the people waiting for organs are waiting for a kidney. And while studies have shown that kidneys from older donors (those over 55) do not last as long as those from younger people, a study published in the Journal of the American Society of Nephrology concluded that for older patients in need of a kidney transplant, rapid transplantation from an older deceased donor provides better outcomes than a delayed transplantation from a younger donor. Thus, a kidney from someone older can help extend and improve the lives of people who need a kidney transplant.
Additionally, a study published in the Archives of Surgery found no differences in patients who received a liver transplant from donors aged 60 and older compared to those from younger donors. In cornea transplants, older donors also fare very well. A study from University of Texas Southwestern Medical Center found that corneas from older donors were just as successful after five years as those from younger donors.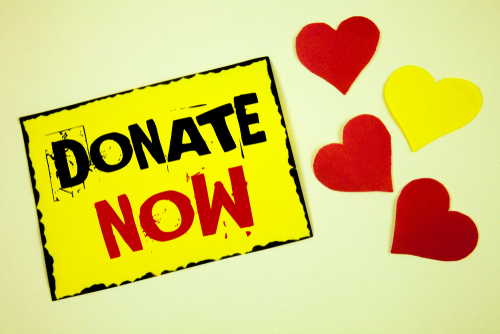 Don't let age stand in the way of participating in organ donation.  Our organs could save another life. To learn more, visit organdonor.gov.
To learn more about becoming an organ donor or to sign up online, visit www.donatelife.net/register