My name is Ellen Schauer, and I am a RN and Senior Advisor at Unicity Healthcare. I have been a nurse for over 25 years.
This week is "National Nurses Week," which is celebrated annually from May 6th-May 12th honoring all nurses. Florence Nightingale was the founder of professional nursing due to her pioneering work in 1954 during the Crimean War.  Nightingale is known as the "Lady with the Lamp," as she had a habit of making rounds at night.  She was a revered hero of her time.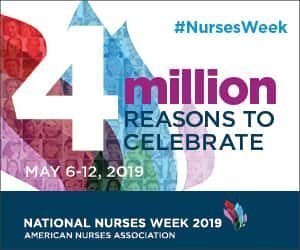 My Story
From the time I was very little, I knew I wanted to be a nurse. My beautiful grandmother, Agnes Dorothea, was a nurse and I wanted to be just like her. Her professionalism, knowledge, kindness, respect, and empathetic disposition were all attributes I wanted to follow.
Nursing has been a wonderful career for me. I have had the opportunity to work in many diverse settings: hospitals, corporate and medical offices, group homes and assisted living communities. However, I have always had a special place in my heart for seniors, and have always wanted to make a difference in their lives. One of my most recognized benefits working with seniors is their wealth of experience and enriching wisdom. I continue to learn from them every day. It is a privilege and blessing to be with them.
It is for all of these reasons that I feel so fortunate to be working at Unicity Healthcare. It is a very special place. The entire team takes pride in the integrity, personalized care, and quality of services provided to our clients. Being a nurse, as well as a Senior Advisor, is such a rewarding profession. I have been a strong advocate for my clients and families making sure that their needs are always addressed. I continue to work with families to provide assistance and give them the peace of mind they need.
Our Special Relationship With Clients And Their Families
My very first client was Ruth. From our first meeting, I was able to assess the level and type of care Ruth needed. The planning, coordinating and implementing of much needed services has had a significant impact on Ruth's well- being. She is an 88-year-old, woman who currently lives at home in New Jersey with a 24-hour aide. Ruth has no children but has a devoted nephew, Robert who lives in New York City.
Robert comes to visit his aunt every other weekend, and is the sole responsible party, attending and scheduling all of Ruth's medical appointments. When Robert started feeling overwhelmed with an abundant of work demands, he felt he could not manage properly all of Ruth's needs. It was then that Robert called Unicity Healthcare to inquire about our geriatric care management services, as well as looking for assistance and guidance to assist in his aunt's well-being.
I met with Robert and we discussed how to best meet Ruth's growing needs. Robert's wish was to keep his aunt home and age in place. I conducted a comprehensive assessment and implemented a care plan to address Ruth's physical, mental and emotional needs. Ruth has a history of Parkinson' and Dementia with behavioral disturbances. In addition due to her poor gait and balance issues, she requires constant monitoring and assistance with all transfers. Ruth was also only eating pureed food prepared in a blender.
My goal was to ease some of the burden placed on Robert. As the GCM Registered Nurse, my role was to ensure that Ruth was receiving optimum medical care, and to deal with any medical needs should they arise. A home safety assessment was conducted and recommendations were made. Ruth's home needed adaptive equipment:  grab bars in the bathroom, a high-rise commode, as well as a transfer bench for safe transfers in and out of the shower. The home also needed modifications made, two chair lifts, as the stairs were a major safety risk since Ruth had difficulty walking. A referral for physical and occupational evaluations were set up, as well as a speech evaluation for swallowing.
I began coordinating and accompanying Ruth to all of her outside medical appointments; in-home care services were set up as well. A podiatrist was able to come into the home as well as a dentist who could attend to all of Ruth's needs. After each appointment, Robert was notified of any updates and/or changes made by the doctor as open communication is an essential part of the care plan. Robert and I achieve this through emails, as well as phone calls.
In addition to the above, a referral was made to a Geri psychiatrist as Ruth had many sleepless nights and anger outbursts in the late afternoons. The psychiatrist was able to find the appropriated medications to help in stabilizing her outbursts, and behavior modifications were implemented as well.
Since Ruth takes multiple medications throughout the day, proper medication management was initiated. The pharmacy was notified of refills and delivery service was started. Ruth also had a swallow exam to rule out dysphagia. Now she is currently s eating regular foods, no more blender — and loving every bite!
I continue to see Ruth twice a week with constant communication with her caregiver. During our visit, Ruth is engaged in conversation and enjoys the activities that are meaningful to her. Ruth loves music, and it is evident that music heals. It started with Ruth slightly tapping her foot to the beat of the music, and now Ruth requests music at every visit. It has benefited Ruth in so many ways — from relieving boredom, motivating movement, encouraging happy thoughts and promoting social interactions.
I work closely with Ruth's caregiver to monitor and observe any changes in Ruth's behavior, as well as give approaches or tools to deal with the behavior. I then communicate with Ruth's nephew Robert, Geri psychiatrist, and her other specialists to ensure continuity of care. My relationship with Ruth has blossomed into one of mutual regard, trust and devotion.
My role as Ruth's GCM has been to partner with her, her caregiver, and her nephew Robert in order to improve her overall well-being and quality of life. This team of caregiving has provided Robert with peace of mind. He has been more relaxed and able to continue to meet his own work demands, knowing that his Aunt Ruth is receiving the care she needs.