Unicity Healthcare provides non-medical and medical homecare services to our clients. Our services are customized and range from a few hours per day to 24/7 (live-in). Our licensed, trained and experienced Home Health Aides can assist you or your loved one with maintaining a daily routine, from bathing, eating, socializing, or simply going for a walk outside.
Our mission is to help our clients stay in their familiar surroundings, remain independent and live an active, healthy, and happy life. All our services are provided by licensed aides (CHHAs or CNAs), and supervised by a Registered Nurse, who, in collaboration with the client and his/her family, develops a customized plan of care. We also keep our clients' families updated regularly on the situation of their loved ones, and we provide guidance when necessary.
 Taking The First Steps
Our homecare process is very flexible and customized to our clients' needs. We are available 24/7 and can be reached by phone for an initial phone conversation.  Our elder care service representative will answer all questions you may have regarding our homecare services. All our clients are also welcome to visit us in our offices to meet with us in person.
Allie Nolfo is the Intake Coordinator at Unicity Healthcare. Allie has had her social work license for 4 years, and has recently joined the Unicity family. In the video clip below, Allie describes what her role as admissions coordinator entails, and also shares what a positive experience it is working at Unicity!
After the initial intake interview as detailed above, the below steps further explain how our homecare services work:
Assessment: We may then set up a care assessment and home safety assessment at the client's home during which one of our Registered Nurses will assess the specific needs of the client and prepare a customized plan of care. At the time of the assessment or before, we will take you through the paperwork.
Plan of care: The plan of care will be reviewed by Unicity's Director of Nursing, our Director of Homecare and discussed with the family member or the person in charge, as well as the client. The plan of care will detail the activities to be performed (list of activities, timing, services provided, etc.).
Caregiver matching: A caregiver matching the client's specific needs and preferences will be assigned. The Registered Nurse, in collaboration with management, will thoroughly communicate with the caregiver all pertinent information regarding the client's plan of care and his/her specific needs.
Getting Acquainted: At least 24 hours prior to the commencement of the homecare services, the caregiver will visit the client to get acquainted with his/her environment.
Regular Updates: Family members may choose to receive regular updates on their loved ones through e-mails or phone calls. When necessary, we will assist you in finding professional services that may fall beyond our scope of services.
Check-ins, Nurse Visits, adjustments: We will regularly check on your loved one, and every month one of our Registered Nurses will perform a post-case assessment to adjust, if needed, the plan of care. All our Certified & Trained Aides remain in continuous contact with our Registered Nurses and our supervisory team.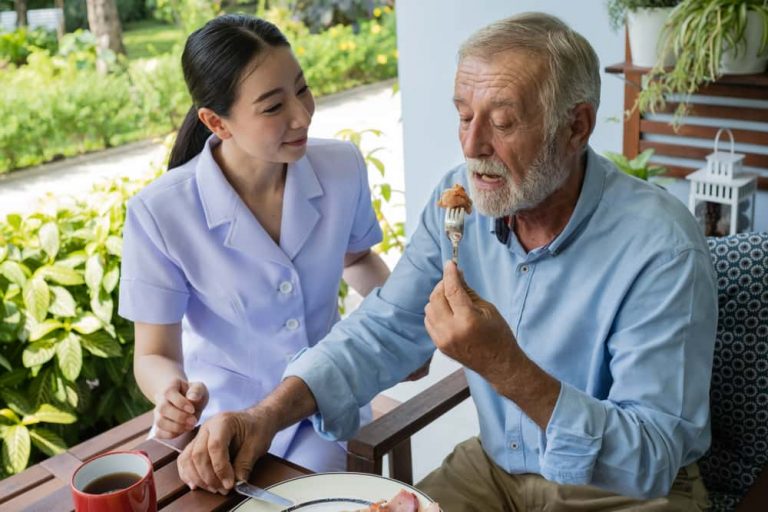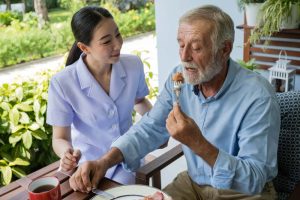 The Role Of Our Caregivers
Our caregivers provide important tasks, including assistance with activities of daily living and personal care, with the utmost professionalism.
Transfers: Getting in and out of bed or in and out of a wheelchair can be daunting tasks. Our caregivers have the know-how to safely assist our clients.
Assistance with bathing and toileting: Our caregivers are well trained to handle it. Maintaining personal hygiene, while still maintaining a client's dignity and respecting his or her privacy, is an essential service we provide.
Restroom assistance & cleaning: Our caregivers are sensitive to privacy issues. They will ensure the comfort and safety of your loved one, again while maintaining his or her dignity.
Assistance with dressing & personal grooming: Providing assistance with maintaining good personal appearance is essential to keeping personal confidence and pride. High levels of self-esteem can help create a positive outlook and attitude, assisting in preventing depression.
Our homecare companions provide friendly support and assistance to care for you or your loved one with a high level of independence in one's own familiar and comfortable surroundings.
Caring conversation, presence: Our homecare companions are trained to keep your loved one engaged and stimulated through simple friendly conversations and the use of mental exercises.
Plan, encourage & attend social events: Our homecare companions will make plans so your loved one stays active and keeps contact with outside activities. This includes a variety of activities, from going to the mall, attending one's weekly beauty salon appointment, attending community/clubhouse events, planning visits to family members, etc.
Running errands: Our homecare companions can take your loved one to grocery shopping and run any errands you may have.
Schedule planning to doctor's appointments.
Medication reminders: Our homecare companions can ensure your loved one takes his/her medication on time and safely.
Light gardening: Our homecare companions can help your loved one with light gardening and to care for the houseplants.
Memory exercise: Our caregivers will engage your loved one with memory exercises, puzzles, games, trivia, and other activities deemed appropriate.
Our caregivers can also assist in domestic duties and other household tasks.
Light housekeeping: Our caregivers can help clean up the kitchen, take out the trash, clean the bathrooms, make the bed, change the linens, dust, and vacuum.
Laundry and ironing: Our caregivers can do the laundry, iron, fold and organize your loved one's clothes.
Meal preparation: If our clients need assistance in preparing their own meals, our caregivers will prepare a nutritious, balanced meal and clean everything up to ensure proper hygiene and a sanitary environment.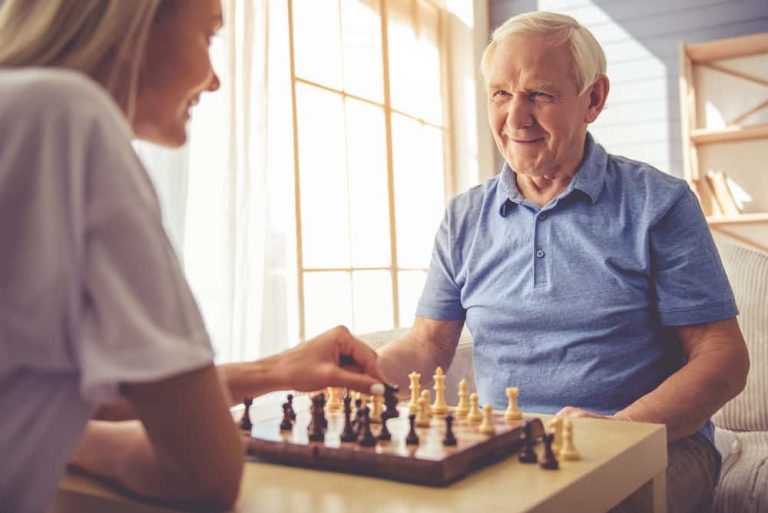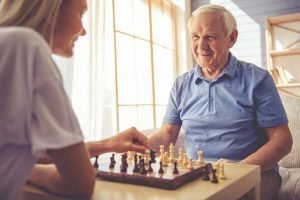 Helping Bring Peace Of Mind
At Unicity Healthcare, Alzheimer's and Dementia Care is our specialization. We provide highly specialized in-home care and dementia care.  As such, we understand how important it is to ensure the best nutrition for seniors.  Our dedicated caregivers can prepare a meal plan that include healthy, nutritious, and appetizing meals based around your senior loved one's distinct nutritional needs.
Our integrated care management services bring peace of mind to our clients and their families. By integrated we mean that our Care Managers, who are either highly experienced geriatric Social Workers or Registered Nurses, act as the glue that holds the care process together. Our scope of intervention and expertise is broad. There is always a solution and we are here to help!
If your aging senior needs extra help and support and may be in need of geriatric or in-home care, Unicity Healthcare is here to help. Unicity Healthcare's geriatric care managers work closely with families to provide the assistance and peace of mind they need. 
We provide companion care, personal care, and Alzheimer's and dementia care so family members can rest easier. You can benefit from the expertise of our experienced Senior Advisors, and can inquire on how to seek help from Unicity's qualified home care professionals to help ease the burden.
For more information please contact us at: