Seniors are especially at risk as the temperatures begin to climb during the summer months. As we age, our bodies contain less water than younger people, and seniors are often less likely to recognize when they are thirsty.  Seniors are more susceptible to heat stroke, and underlying conditions such as congestive heart failure, diabetes and chronic obstructive pulmonary disease or COPD, can increase a seniors risk.
Thus, it is more important than ever for caregivers to take extra precautions to keep seniors safe and comfortable as the temperature rises.  So how can you help your senior loved ones beat the heat this summer?  Unicity Healthcare recommends checking in on older loved ones more during the hot weather.  If you need help caring for a loved one, Unicity's geriatric care managers are here to help. Their assistance with daily tasks can protect your loved ones from the risks they may face during the summer month, when the sun is strong and the temperatures are high.
At Unicity Healthcare, not only do our licensed, trained and experienced Home Health Aides help assist your loved one with things such as maintaining a daily routine.  And during this time of year, they can help to protect your loved ones with general care during the summer months, such as being safe in the heat, and providing tips for sun protection.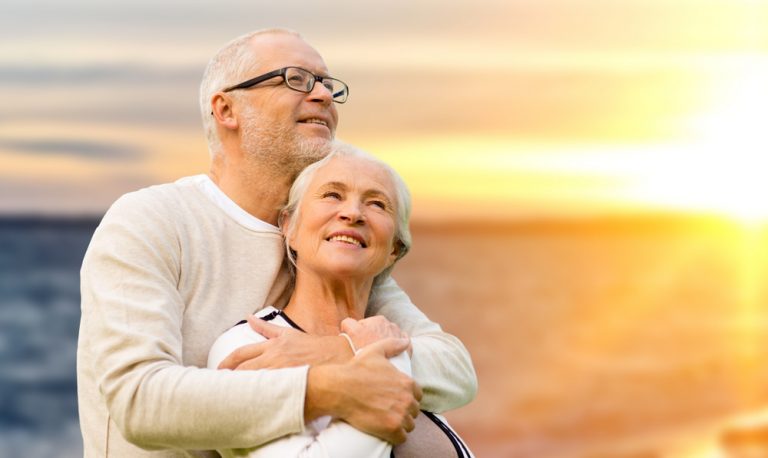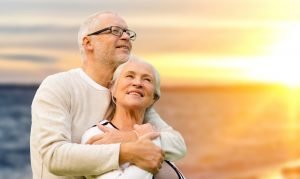 Helping Seniors Beat The Heat
Some general tips for seniors during the summertime:
Home Preparations
Check your seniors' homes and make sure their air conditioning units are running correctly. Teaching a loved one how to properly turn the AC unit off and on is equally as important. By providing home care to aging loved ones, you can ensure their safety during summer. Chores such as cleaning the house, watering the plants and mowing the lawn takes the burden off during the summertime. Exposing the elderly to the hot sun can cause health issues.  Seniors are susceptible to heat stroke, a condition in which a person's body isn't able to produce enough sweat to cool them down. Symptoms of heat stroke include headache, dizziness, disorientation, seizure and hallucinations, among others, so helping seniors avoid the condition is a must.
Clothing
Many seniors tend to not feel the heat as younger people do, but this doesn't mean they should wear heavier pieces of clothing during the hot days of summer.  Encourage your seniors to opt for cooler short sleeves, shorts and cotton materials, especially while outdoors, in order to keep them safe in the heat.
Stay Indoors
Ensuring a loved one remains indoors during peak heat times is equally as important as what he or she is wearing. No matter a person's age, it's best to stay out of the sun between noon and 4 p.m. to prevent or  lower their chances of developing heat stroke. This makes keeping a senior indoors during this time even more crucial to their overall health.
Food And Hydration
Drinking enough water throughout the day is important all year round, but is even more crucial during the summer as water helps keep the body hydrated. Encourage your seniors to drink more when it's hot out; eight or more 8-ounce glasses of water a day to stay hydrated is recommended.  On the same note, providing seniors with water-rich produce like watermelon, grapefruit, strawberries, blueberries, cucumber, zucchini and salad will not only ensure a loved one is eating healthy and nutritious fare, but also that he or she is enjoying enough water to stay well at the temperature rises.
Additional Tips:
Avoid beverages with caffeine or alcohol, which can dehydrate you.
Wear loose-fitting clothes in a light color that are made of natural fabric to reflect the heat of the sun.
Wear 30 SPF sunscreen outside, as well as a hat and sunglasses to protect your skin.
Watch for signs of heat stroke—a flushed face, high body temperature, headache, nausea, rapid pulse, dizziness or confusion.

Seniors And The Sun
During July, UV Safety Month is held to put a spotlight on how extra exposure to UV rays can be damaging to unprotected skin. Prolonged exposure to UV rays significantly increase your risk of developing basal cell carcinoma, squamous cell carcinoma, and melanoma; thus, this month helps remind people why they should be taking a little extra time to ensure that they are protected before spending time out in the sun.
According to The Skin Cancer Foundation, one in five Americans will develop skin cancer during their lifetime.  The American Cancer Society (ACS) estimates that nearly 90,000 people will be diagnosed with melanoma and about 9,300 are expected to pass away from melanoma in 2017 alone.
For our seniors with frailer skin, the risk is much higher. As reported by ACS, the average age of someone diagnosed with melanoma is 63.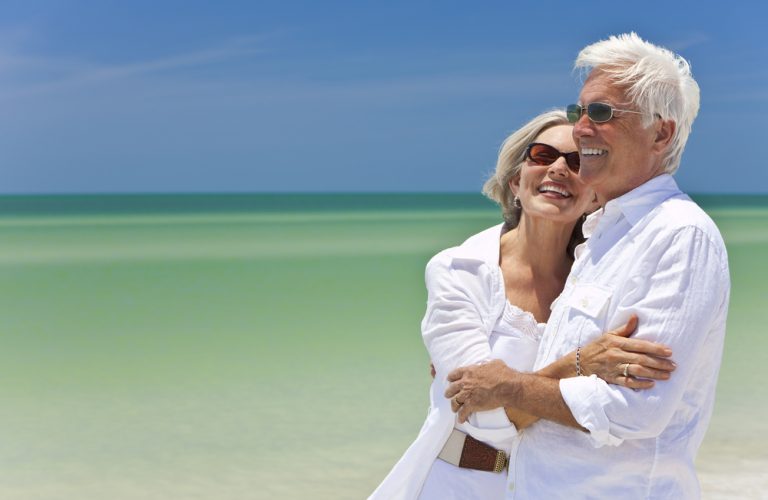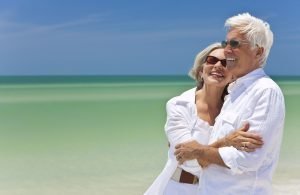 According to the National Council on Skincare Prevention, the risk of common types of skin cancer is higher for older adults.  As we age, our skin becomes thinner and doesn't rejuvenate as easily. This makes us more susceptible to sunburn and other damage, including skin cancer.
Because of the cumulative effect UV rays have on older adults, who may have spent decades in the sun, skin cancer risk also increases as we age because of decreased autoimmune function. Additionally, benign skin lesions, brown spots, and other signs of aging might make it more difficult for older adults to identify potentially malignant spots in time for effective treatment.
Most skin cancer appears after age 50, in our senior years. Melanoma, the most serious form of skin cancer, is now one of the most common cancers and accounts for about three percent of skin cancer cases. UV exposure and sunburns are risk factors for the disease.
Signs and Symptoms of Skin Cancer
Any change on your skin, especially in the size or color of a mole, growth, or spot, or a new growth (even if it has no color)
Scaliness, oozing, bleeding, or a change in the way a bump or nodule looks
A sore that doesn't heal
The spread of pigmentation (color) beyond its border, such as dark coloring that spreads past the edge of a mole or mark
A change in sensation, such as itchiness, tenderness, or pain
You can read more at the Skin Cancer Foundation's website.

Stay Safe All Summer
Unicity Healthcare's reputation is that we surround ourselves with strong and respected professionals who specialize in providing care solutions to the elderly community.  Our care managers are either Licensed Social Workers or Registered Nurses, with significant experience working with the elderly community.
While some families may feel like they can do it all,  caring full time for an elderly loved one can sometimes get overwhelming. Summer could be a perfect time to enlist the help of senior care providers to ensure a loved one is always taken care of, allowing family caregivers to enjoy peace of mind as well as a bit of much needed time to themselves.
To find out how Unicity Healthcare can assist and provide you more detailed information about our services, please feel free to contact us at any of the following: