Paying extra attention to your health as you grow older is an essential part of aging well. Spending time outdoors is good for all ages, but especially beneficial as you grow older! There are a variety of activities during the summer months that offer seniors the chance to get some exercise and enhance their health and lives.
Making outside activities a priority for your seniors can benefit everyone; and the health and social benefits of staying active are plentiful. Not only does it feel good to get outside, but social engagement has been shown to improve mental and physical well-being and even prolong your life.
So here are our suggestions on how to encourage seniors to take advantage of the nicer weather this season!

Senior Summer Activity Ideas
Fishing Excursion – Fishing is a relaxing activity that appeals to many older adults. Seniors might enjoy spending time with old friends or perhaps with a grandchild. When going on a fishing trip, seniors have the chance to spend quality time with others. Many seniors venture to local fishing spots during the early morning hours or in the evening when temperatures are not as warm.
Picnic at a Local Park or Playground – get back to nature by packing a lunch and eating outdoors. Picnics serve as a great way to get out and soak up some Vitamin D. Fresh air and good conversation are great for both seniors and caregivers. You can even arrange some picnic games for senior citizens.
Gardening – plant vegetables or flowers in raised flowerbeds or pots. Adapt or purchase tools that will make working in the garden easier.  Even seniors with limited mobility may be able to participate at some level, especially with assistance.
Join A Book Club – inquire at local churches or check with your local library for an existing program. By just sharing books that each of you have enjoyed can open up some wonderful conversation.
Visit Museums – many museums / societies offer summer activities for free. If it's too hot outside, take a trip to a museum or aquarium. Take walk around the cool, air conditioned rooms and enjoy the sites. Jog your memory with history facts you use to know and strange fish you forgot existed. Keep an eye out for senior discounts!
Adult Classes – Many community centers and colleges offer classes during the summer. Learning stimulates different regions of the brain, which prevents cognitive impairment. The interaction with other students helps seniors broaden their social circle.
Take In A Sporting Event – this can be any local sporting event, even a grandchild's little league game! Many stadiums offer discounts for senior citizens.
Flea Markets, Farmers Markets, or Craft Shows – check the community events section in your local newspaper or news broadcasting.Warming temperatures herald a host of markets in pretty much every town.  This could include weekly farmers markets, local crafts, as well as seasonal flea markets.
Outdoor Theater or Concert Event – weekly outdoor events have gained popularity in many communities. Some places offer concerts, while others feature live plays or outdoor movies on a weekly basis. These outdoor events often take place in the evenings when temperatures are cooler.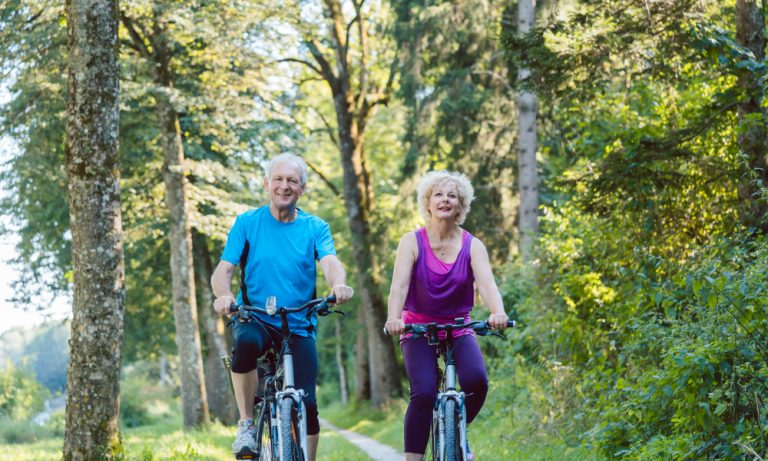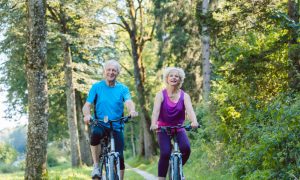 Outdoor Activity For Seniors And Caregivers
Going outside in the fresh summer air is a wonderful way for elders and caregivers to spend their time together, and encouraging exercise and socializing are both important parts for a healthy senior lifestyle. There are a handful of great outdoor activities for senior citizens to do that are easy for caregivers to arrange.
Visit a Local Pool or Lake – Spending time near a water source is a great way to cool off. Some seniors may enjoy dipping their feet in the lake, while others may want to sign up for a water aerobics class. For those who don't want swim, taking a boat ride or simply sitting somewhere with a scenic water view can be refreshing.
Check Out The Local Mall – You don't necessarily need to shop, but just by hitting the mall your loved ones can sit, people watch and stroll around checking out what is new. The air-conditioned environment can keep seniors cool while they enjoy window shopping or looking for specific items. and you even enjoy a meal together as well.  Walking in a mall enables older adults to spend some time outside of the home, and get some exercise.
Go Out On The Water – This very relaxing excursion can be something your community offers if you live near a lake or river. You can make a day of it and rent a boat at a state park, or marina, or see if a dinner cruise is available in your area.
Gardening – Gardening is one of the most popular outdoor activities for seniors. This is a great way for seniors to stay active and maintain strength and flexibility. This light aerobic activity is very beneficial and be incorporated easily into a daily routine.
Walks – A great way to stay active is through walks. Whether it be long hikes or a quick jaunt around the neighborhood, walking helps to maintain cardio in a senior's lifestyle. It's also a great way to get some fresh air and see the sights the environment around you has to offer.  Going for a walk an outing by choosing different routes each day or driving to a scenic location to soak in the sights. Seniors will not only benefit from the sun, but also from the leisurely, healthy movement.
Bird Watching – Birdwatching can really be beneficial in calming the mind and allowing for reflection. This is a great activity for seniors who wish to enjoy and connect with nature, as well as being very soothing and therapeutic. Whether relaxing in a nearby park or traveling to a wildlife refuge, bird-watching is fun and calming.
Outdoor Theatre / Music – Many local organizations will put on small music events or outdoor theatre showings that your or your loved one may really enjoy! Bring some snacks and a blanket and enjoy the sounds and scenery.
Fruit Picking – Fruit picking is a great way to get out and get some fresh air while partaking in mild exercise.  You and your loved one might be able to benefit from small berry or vegetable farms.
 Outdoor Craft Shows – Outdoor activities for the elderly can definitely include art. Outdoor crafts shows are filled with fun scenery, lively activities, and great opportunities to see some pretty neat art. You might be able to make some of your own!
Photography – Taking photos is an easy and enjoyable activity for all ages. Photography can be enjoyed in the moment as well as later on. So grab a digital camera and go capture some memories!

Activities For Seniors With Dementia
There are particular activities that are better suited to seniors living with dementia. Seniors with neurological illnesses are likely to benefit from specific types of activities (such as the ones listed on the Alzheimer's site under senior activities.)
Here are some simple activities that caregivers and family members can do with their loved ones:
1. Exercise
If your senior loved one is living with dementia, you may want to begin their day with simple physical exercise.  Depending on their condition this could be as simple as a chair exercises or a short walk.   Things such as simple chair exercises simply have the senior be seated in front of you and show them the exercise to perform so that they can mimic your movements. There are many chair exercises that you can do: our favorite chair exercise is the one where you sit down and play some music.
2. Play Music/Sing Together
Music has an amazing ability to relax and engage  seniors living with dementia, and can trigger positive responses in them. Make sure to alway ask the senior about their musical preference before starting, and you can listen and sing along together. It is important to note that the sounds of nature that can be confusing and cause discomfort in elderly citizens, instead choose music with lyrics from the seniors' own youth.
3.  Kitchen Activity
Mixing, pouring or measuring ingredients together in the kitchen are very good neural activities that help physically too. Helping in the kitchen with simple tasks is one of the most effective activities for individuals with early or middle stage Alzheimer's disease. These simple activities spark memories and can help foster conversations.
4. Folding Clothes/Sorting
In patients with more advanced forms of dementia, activities like folding clothes or sorting them can be relaxing and will keep your loved one engaged.  Even smelling food aromas and going through old pleasant pictures of joyful moments can help boost morale and brain activity but also spark conversations
* * *
As you can see, regular activity and socialization can help seniors improve physical and mental well-being.   It is good to note to be sure to keep summer safety in mind. Summer can bring extreme heat that will increase the risk of dehydration, heat stroke, and other health risks, so be sure to practice safety first.
Keeping seniors active and their mind stimulated can have a positive impact on their overall health and wellness. Whatever you choose to do, the main goal is staying happy and healthy. Don't stay indoors the whole summer — seniors should take advantage of the beautiful summer weather and have fun trying something new.
Older adults may need help with several activities, and some seniors need occasional assistance at home. Often family members need to ask for assistance in improving and maintaining their loved one's quality of life.
If your aging loved one needs help managing everyday tasks or encouragement to adopt healthier lifestyle choices, you can seek help from us at Unicity Healthcare.  We provides professional in-home caregivers to help seniors live happier, and healthier lives. We can give your family peace of mind that your loved one will remain safe and comfortable while you relax or focus on other important responsibilities!
If you are concerned about a loved one and need further assistance, Unicity Healthcare is here to help. You can benefit from the expertise of our experienced Senior Advisors, and can inquire on how to seek help from Unicity's qualified home care professionals to help ease the burden.
For more information please contact us at:
Explore our website: Unicity Healthcare www.unicity-ec.com