Holiday décor can present challenges if a loved one has Alzheimer's disease, causing a variety of problems ranging from agitation and choking hazards to being frightening for someone with cognitive or memory impairments.  Whether it is for Christmas or for Hanukkah, before you decide to decorate there are many things to take into consideration to keep your loved ones save this holiday season.
If a senior loved one who has dementia is spending the holidays with you, there are certain types of holiday decorations which can present safety risks.
To help you and your family safely decorate, Unicity Healthcare would like to share some tips on how to make the holidays safe for you and your loved ones.  Here are a few recommendations from our memory care specialists here at Unicity to provide a safe & happy environment this holiday season!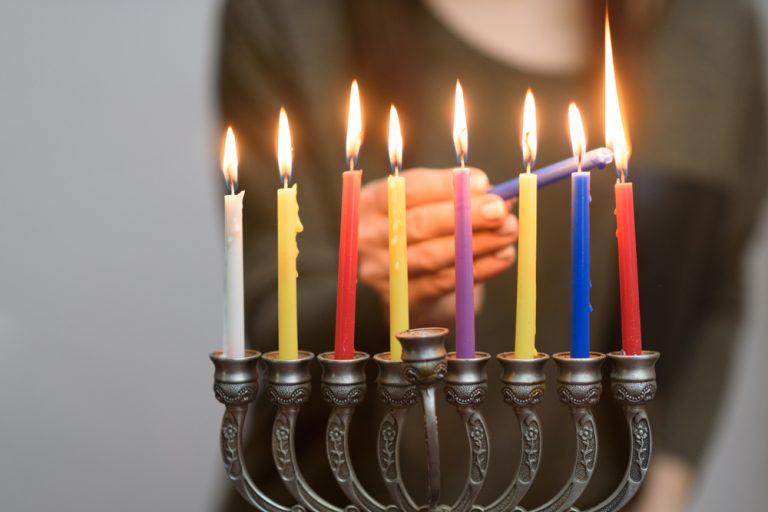 Basic Holiday Decorating Safety Tips
When a loved one lives with Alzheimer's disease or related form of dementia, holiday decorations can present a few unexpected safety hazards.
Holiday decorations, such as Christmas trees, lights, or menorahs, should be secured so that they do not fall or catch on fire. Anything flammable should be monitored at all times, and extra precautions should be taken so that lights or anything breakable is affixed firmly and out of the way of those with Alzheimer's disease.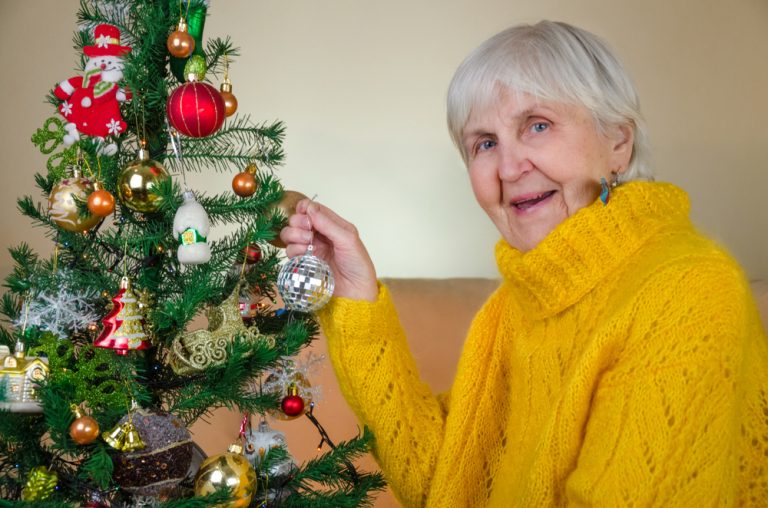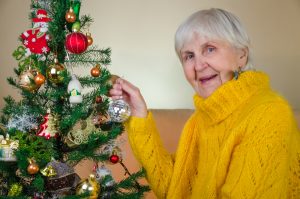 Keeping Your Loved One With Alzheimer's Safe This Holiday Season
The holidays are a time of year when clutter in the house seems to increase, as the decorations go up and presents pile up. High-traffic areas in the home can become blocked or cluttered, and the risk for falling can increase.  People with Alzheimer's disease often have impaired peripheral vision and an unsteady gait, so this makes walking difficult and could cause falling, especially for those with dementia that have a history of pacing.
As Alzheimer's disease progresses, can also cause the person living with it to shift their gaze downward while walking, leading to problems with balance. Make sure your holiday décor doesn't obstruct the paths your senior loved one uses most often. Also remember to keep extension cords you may have set up for light decorations taped down or placed under rugs, and the traffic areas your loved one uses should be kept clear. All of these safety tips can help prevent falls.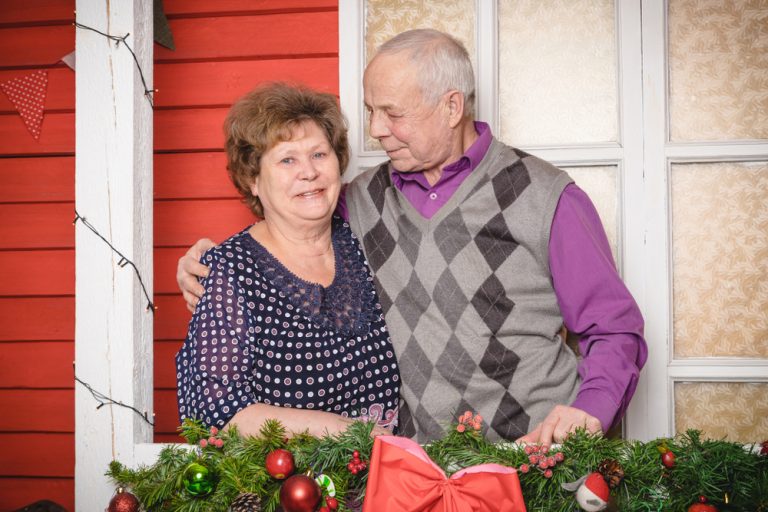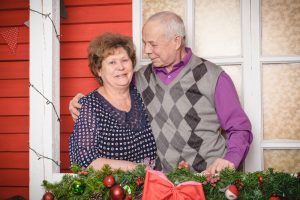 Additional Decorating Safety Tips For Those Living With Alzheimer's Disease
Real candles with an open flame around the home can create a risk for your loved one,

who may not have the ability to exercise good judgment any longer. One of your family's common holiday traditions may be lighting the menorah or an advent wreath together, so if you continue that tradition, be sure to supervise your loved one while a flame is lit. In other areas of the house, consider replacing real candles with ones that are electric or battery operated.

Choking hazards. Holiday décor that looks good enough to eat just might be by someone who lives with Alzheimer's disease. Someone with Alzheimer's disease may mistake them for the real thing and attempt to eat them, so it's a good idea to limit the use of faux fruit and foods, artificial gingerbread cookies and anything else that looks like it could be mistaken for real food. It can create a choking hazard, or it could make them sick.

Animated characters can be frightening for someone living with dementia.  Life-sized characters that have voice animation can be especially problematic, so you might want to reconsider using them when you are decorating this year.

Watch the breakables.  Shiny, breakable objects that easily catch the eye can present another safety hazard, as often people with dementia find it hard to resist touching them.  It is best to avoid using them altogether, but if you choose to use them, try to keep them well above your senior loved one's eye level so they aren't tempted to grab them. This way they won't be as tempted to take them off of the tree.

Replace twinkle lights.  Little lights which twinkle on and off are a popular way to decorate the tree; however for someone with dementia, the constant blinking can be disorienting.  Instead of twinkle lights, use holiday lights that stay continuously lit.  Many other holiday decorations come with lighting of some kind.

Watch the Noise. Lots of noise and confusion can lead to distress, agitation and wandering for those who live with Alzheimer's disease. During the holiday season, music and noise levels increase as you have many guests, children and family members visiting.  If it is difficult to avoid a busy, noisy environment this time of year, try to have a quiet room set up that your senior loved one can retreat to when the volume goes up.
* * * * *
If you are concerned about a loved one and need further assistance, Unicity Healthcare is here to help. You can benefit from the expertise of our experienced Senior Advisors, and can inquire on how to seek help from Unicity's qualified home care professionals to help ease the burden.
For more information please contact us at: