From December 3rd through December 7th, 2018, the American Occupational Therapy Association (AOTA) is calling attention to different aspects of older driver safety. AOTA's Older Driver Safety Awareness Week aims to promote understanding of the barriers older adults face when driving is no longer an option, and to increase awareness of the steps older adults can take to remain active, healthy and safe in their communities, whether they drive or not.
The December holiday season is a perfect time to take note of our seniors' driving abilities and habits.  This time of year is when many families visit elderly parents, grandparents and other loved ones, so you can often get a first-hand look at any problems your elderly loved ones may have while driving — such as difficulties reading signs, or navigating lane changes.
At Unicity Healthcare we understand Older Driver Safety and the importance of raising awareness. The ability to get to appointments, shop for necessities and simply visit friends is vital to the well-being seniors.  In our blog below, we will discuss how the AOTA's efforts to raise awareness of this important part of senior independence, and how much it can matter to your elderly loved ones.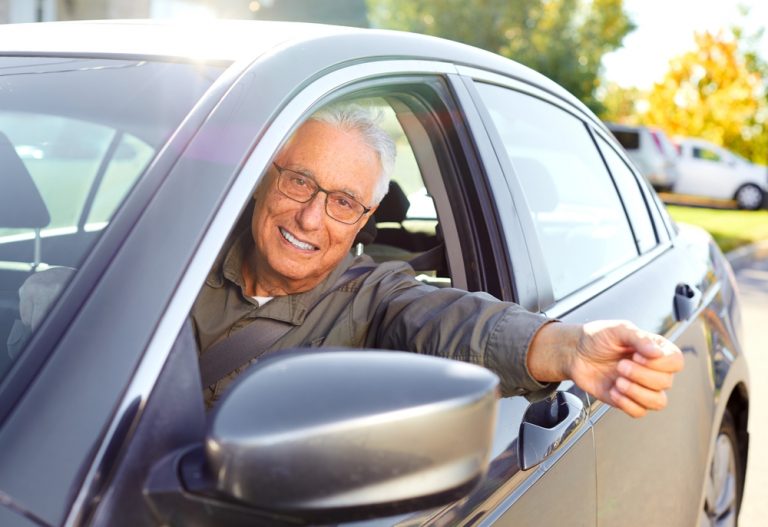 Older Driver Facts
Driving helps older adult (persons 65 and older) stay mobile and independent. However, as we age, declines in vision and cognition, and physical changes might affect driving. Certain medical problems such as heart disease, dementia, sleep disorders, and limited hearing and vision place older adults at an increased risk of car crashes. Medicines, both prescription and over the counter, such as those used for sleep, mood, pain, and/or allergies among others might affect driving safety. Additionally, older drivers are also at an increased risk of being injured or killed in a crash due to increasing frailty and underlying health problems. For example in 2016 alone, almost 290,000 older adults were injured and more than 7,400 died in traffic crashes.
Other factors to consider:
One in 6 drivers in the United States are 65 years or older.
Older adult drivers are more than twice as likely to report having a medical problem that makes it difficult to travel as compared with drivers ages 24‒64.
Four in five older adults take one or more medications daily. Physical changes that occur with age can change the way the body reacts to medicines, causing more side effects and affecting the ability to concentrate and drive safely.
 
Tips To Keep Our Older Drivers Safe On The Road
Discuss any medical issues with their doctor to determine if it might affect driving.
Discuss stopping or changing medications with your pharmacist or doctor if your loved one experiences any side effects that could interfere with safe driving such as blurry vision, dizziness, sleepiness, confusion, fatigue, and/or loss of consciousness.
Have eyes checked by an eye doctor at least once a year; wear glasses and corrective lenses as directed.
Plan out your route before you drive.
Consider potential alternatives to driving, such as riding with a friend, using public transit, or car ride services.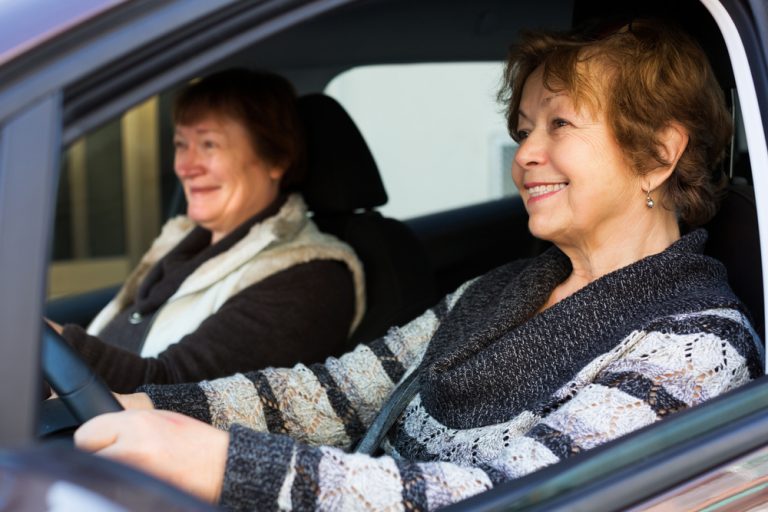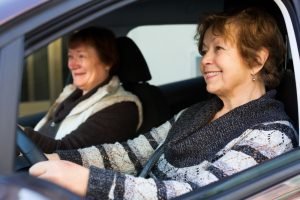 Determining Your Senior's Driving Abilities
Asking a senior driver to give up driving can expect to be met with resistance. For most, driving equals independence, and giving it up may seem like a serious blow, even triggering feelings of depression and grief. For seniors who live in areas with little or no access to public transportation, the ability to drive provides more than independence; it often serves as a lifeline. This circumstance can make it difficult for families to discuss giving up driving with a senior loved one, as it often necessitates outside help or even a move for the senior.
Consumer Reports notes that 40 million Americans aged 65 and older carry a valid driver's license, and 3.5 million of that group are still behind the wheel at age 85 and older. While many drivers are able to manage to the physical requirements of driving well into their senior years, there are some warning signs that a senior driver may need to stay off the road:
Frequent close calls or increased citations
A noticeable increase in dents and scrapes on the vehicle
Traffic tickets or warnings from law enforcement
Eyesight or hearing problems
A need to drive closer to signs or traffic signals to see them clearly
Inability to hear horns honking or emergency sirens
Trouble managing the mechanics of driving and limited range of motion, slower reflexes
Sudden lane changes and erratic braking and accelerating
Inability to react quickly when necessary to traffic changes
Lack of range of motion that prevents turning head to look back
If you notice signs of impaired driving in your loved one, it is vital to have a conversation with them about your concerns. They actually may be feeling concerned as well, but are worried about the logistics of giving up driving. Thus, your efforts to broach the subject may in fact be a relief to the senior driver. If you determine that giving up driving becomes necessary, it's important to treat your loved one with respect and dignity. Additionally, it's also important to provide alternatives such as public transportation or rides from friends and family members.

Planning For Transportation Independence 
As we stated above, at some point it may be necessary for you or a loved one to give up the keys. If you or a loved one is concerned about the ability to continue to drive safely consider these actions that can help ease the transition from driving.
Develop a mobility plan that includes alternatives to driving.  This can include a list of available transportation options like the public bus, train, walking, biking, or even riding with friends.
Try out new transportation options such as taking the bus or using a taxi, which can be helpful for trips at night or in areas with difficult parking. For a list of available transportation options, contact your local Area Agency on Aging here.  They may have list of community transportation options or refer you to another local organization that has one.
If you find that you are hesitant to try a new transportation option, consider signing up for a travel training course.  Travel training aims to help people use new forms of transportation by providing them with the instruction and skills necessary to travel safely and independently.  This instruction may be one-on-one or in groups, but it can make you more comfortable using an option that you are unfamiliar with.
Part of your mobility plan might include a communication with a professional who can help you sharpen your driving skills.  Typically a Driving Rehabilitation Specialist is an Occupational Therapist who has been trained to focus specifically on driving, and they may suggest some changes to your seat, mirrors, or driving behavior to keep you on the road longer.  You can locate a Driver Rehabilitation Specialist by contacting the American Occupational Therapy Association at www.aota.org/olderdriver.

Other Resources
For information about transportation options, or more information about tackling difficult conversations with your loved one, please refer to the following resources:
* * * * *
If you are concerned about a loved one and need further assistance, Unicity Healthcare is here to help. You can benefit from the expertise of our experienced Senior Advisors, and can inquire on how to seek help from Unicity's qualified home care professionals to help ease the burden.
For more information please contact us at: