August has been designated MedicAlert Awareness Month, dedicated toward educating the public on the needs and uses of Medic Alert ID's.
Medic Alert began more than 50 years, providing life saving services to those throughout the world.  Some statistics state that about 1 in 5 Americans have diabetes, and more than 15 million have food allergies – in thee cases, any of those with these conditions should wear Medic Alert ID's.  The ID's are also worn by thousands more with seizure disorders, impaired eyesight, hearing loss and heart disease.
But while Medical Alert IDs have been around for decades, but there is a good chance that many do not understand their full importance.
Unicity Healthcare would like to take this opportunity to provide valuable information on the importance of Medical Alert IDs, and how they can help the senior loved ones in your lives.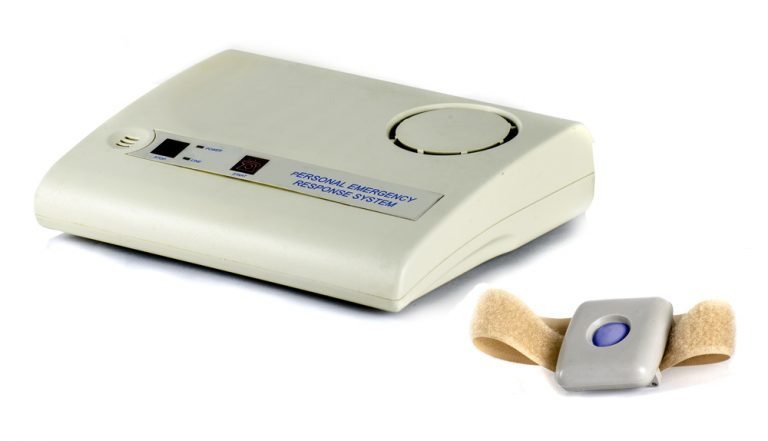 The Ways MedicAlert IDs Are Used
To provide quick recognition of any medical conditions you may have. This includes allergies, medications you take and treatments that you have agreed to.
It is vital for people who have life-threatening or potentially dangerous medical conditions to wear a notification in case of an emergency.
Your ID is there if you are unresponsive. Medical personnel will be able to access your information quickly.
Medic Alert ID's can help prevent errors in the case of an emergency. If there are certain medications you can't take, responding personnel will know this.
For anyone with a chronic or disabling medical condition, a Medic Alert ID can be a lifesaver. Should you be in an accident or have a medical emergency while out in public, personnel will be immediately available.
As mentioned above, wearing a medical ID protects against the potential for medical errors, and it helps first responders and medical personnel recognize the medical conditions, medications, allergies and treatment wishes of the patient.
Additionally, if a person requires certain life-saving medication in an emergency, or wishes to invoke a Do Not Resuscitate (DNR) order under certain situations, MedicAlert can tell the doctors what they need to know.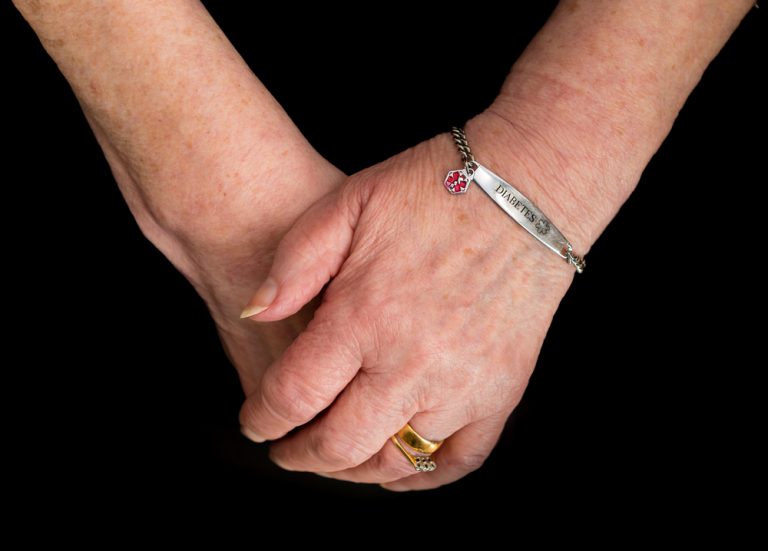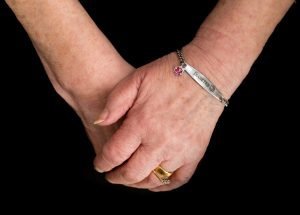 Why Do Medical Alert Systems Matter For Our Elderly?
So how can you take the necessary steps to safeguard your senior loved ones during this month?  If you think your aging loved one a candidate for a life-saving medical alert system, here's what you need to know:
When a medical emergency occurs, will your aging loved one be able to communicate potentially life-saving medical information to first responders and other healthcare professionals? While August's MedicAlert Awareness Month was established by the MedicAlert Foundation, this annual observation also offers the ideal opportunity to assess your loved one's medical alert needs.
Prompt treatment can mean the difference between life and death. Medical alert systems offer invaluable assistance to seniors thanks to around-the-clock monitoring. With the push of a button, the appropriate help can be alerted and dispatched within moments, along with key information, such as medical conditions, allergies, and medications.
One of the most beneficial elements of today's medical alert systems are their ease of use. Worn around the neck or as a bracelet, MedicAlert ID's offer instant two-way communication. Your loved one won't have to struggle to reach the phone, recall phone numbers, or shout for help if they are in an emergency situation. Some systems even offer advanced functionality designed to detect high-impact falls and automatically call for help if your aging loved one is unable to push the button himself.
MedicAlert ID's Provide Ease Of Mind
Medical alert systems aren't just communication devices.  For example, the fear of falling to a senior is a serious threat, so a MedicAlert ID is an invaluable tools for helping seniors feel at ease and more confidant. The loss of self-confidence is common in seniors and as such, it corresponds with a decline in physical activity. This can lead to decreases in both mobility and balance. Knowing that help will be available if and when it's needed provides piece of mind for older adults, as well as their loved ones.
Medical alert systems are also useful resources for helping seniors hold onto their independence. In addition to providing 24-hour monitoring, many devices are even built in with GPS — making them particularly useful for people with dementia or Alzheimer's disease.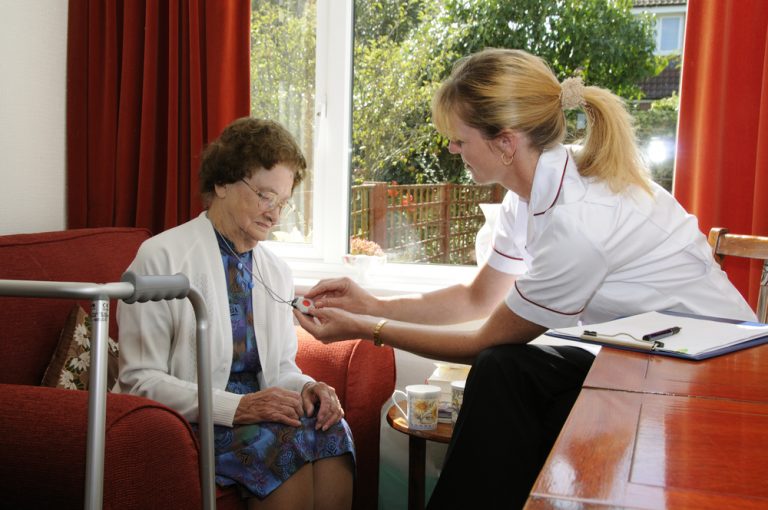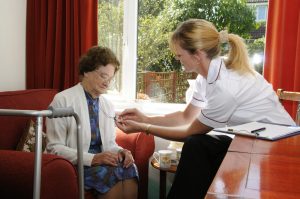 Does Your Aging Loved One Need a Medical Alert System?
While medical alert systems offer potential benefits to people of all ages, they're of particular use to older adults. If your aging loved one lives by themselves or has a serious medical condition, or requires the use of a mobility aid (such as a cane, walker or wheelchair), they are a prime candidate for a medical alert system.
However, it's important to determine whether your aging loved one would be willing to wear the device, as medical alert devices are only effective when they are used properly by the people they are designed to help.
Sadly, many people wait until their senior loved one has already suffered an injury or illness before considering a medical alert system.  That is why this August is a perfect opportunity take a moment to safeguard your aging loved one's health and wellness by considering whether it's time for a medical alert system.

Take-Aways From Raising Awareness About MedicAlert ID's
As you can see, MedicAlert medical IDs can be a life-saver, and it is vital for people who have life-threatening or potentially dangerous medical conditions that need immediate medical care. It has helped patients and their loved ones cope with the situations they are in and save lives in an emergency situation.
Additionally:
Medical alert systems help protect senior health while promoting peace of mind for both seniors and their families.
There are many different kinds of medical alert systems; so it's important to do your research before committing to a device or plan.
Medical alert systems are also a useful way to help older adults maintain their dignity and independence.
Go the nearest participating organization nearest you and take part in their awareness campaigns.
Share information about Medic Alert medical ID and share your knowledge with your family member and friends.
August brings the importance of these Medical Alert ID's to the forefront — so now is an ideal time to learn and pass on this knowledge to others!
When the time come to consider home care for your loved one, you may seek help from Unicity's qualified home care professionals to help ease the burden.
For more information please contact us at:
Explore our website: Unicity Healthcare www.unicity-ec.com