As our parents and elderly loved ones age, there comes a time when home care can help them stay "at home."  Families may find themselves presented with many concerns, and often worry about the health of their aged loved one.
Many studies show that 90% of seniors want to stay in their homes as long as possible, and with in-home care, seniors are able to remain as independent as they are able to be.
In-Home care helps your loved one remain as independent as they are able to be. Studies have found that those who received in-home care visited the doctor 25% fewer times than those that didn't receive in-home care. Additionally, those living with Alzheimer's or other dementia diseases, made almost 50% less trips to the doctor.
Unicity Healthcare's mission is to help our clients stay in their familiar surroundings, remain independent and live an active, healthy, and happy life. What are the benefits to you choosing in-home care, and how to you know when it is necessary for your loved one?

Types Of Home Care
Home care for seniors is healthcare or personal care support that's provided in-home. It is designed to delay or prevent moving to a nursing home or assisted living center. There are some activities of daily living, such as dressing, bathing driving or grocery shopping that can become difficult for some seniors.
In-home care provides seniors with home health care, non-medical care and even companionship. You keep your independence and your house, and in-home care professionals come to you.
Personal Care: Many seniors just need some help with personal care. This might include assistance with bathing and grooming; light housekeeping and laundry; shopping and cooking; transportation to medical and other appointments; or even just companionship. Personal care is provided by a home care aide (often supervised by a care manager) and may be long-term. It enables an older adult to live safely and independently at home for as long as possible. It also provides family caregivers with peace of mind knowing their loved one is well cared for.
Medical Care: Other seniors require services involving skilled medical help, such as wound care, infusions, or physical therapy. This level of care is often needed during a critical illness or after hospitalization or rehab, and is provided by licensed, registered and/or certified health care professionals. Skilled home care is usually provided for a shorter time period.
Additionally, home-care accreditation is an important measure in selecting quality health care services. As of June 2019, ALL Home Health Care Service firms in the state of New Jersey MUST BE ACCREDITED in order to renew their licenses, as defined by the legislation. Thus, accreditation is a must when choosing a home care agency.
Unicity Healthcare is an accredited homecare agency. We have become a reference in the healthcare community and a trusted partner to the most renowned hospitals, facilities, lawyers and financial institutions.
Unicity is also a preferred provider of the Alzheimer's Association of New Jersey through their Helpline.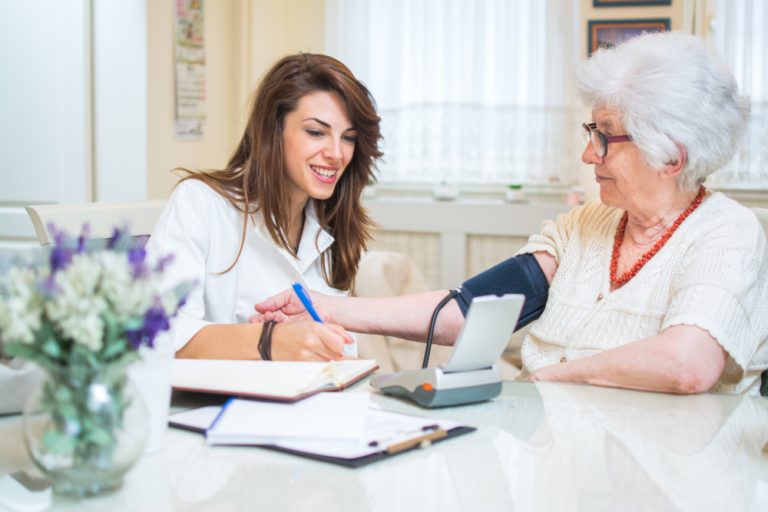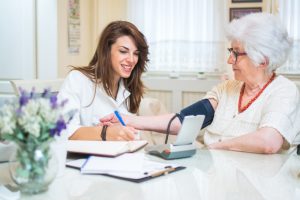 Types Of Home Care Workers
Home care workers can provide similar eldercare services that hospitals provide. Workers can be hired for complete caregiving needs, or they can provide respite. Most home care workers have the following job titles:
Health Care Aide
Registered Nurse
Companion or Homemaker
Physical therapists, social workers and other specialists can be home-care workers, as well.  Some other examples of what elderly home care services include are:
Monitoring heart rate and blood pressure
Caring for wounds from injury or surgery
Managing IVs and catheters
Providing physical and cognitive therapies
Educating patients and caregivers
Preparing meals and cleaning the home
Providing transportation
Providing companionship
All our services at Unicity Healthcare are provided by licensed aides (CHHAs or CNAs), and supervised by a Registered Nurse, who, in collaboration with the client and his/her family, develops a customized plan of care.  Our caregivers provide important tasks, including assistance with activities of daily living and personal care, with the utmost professionalism.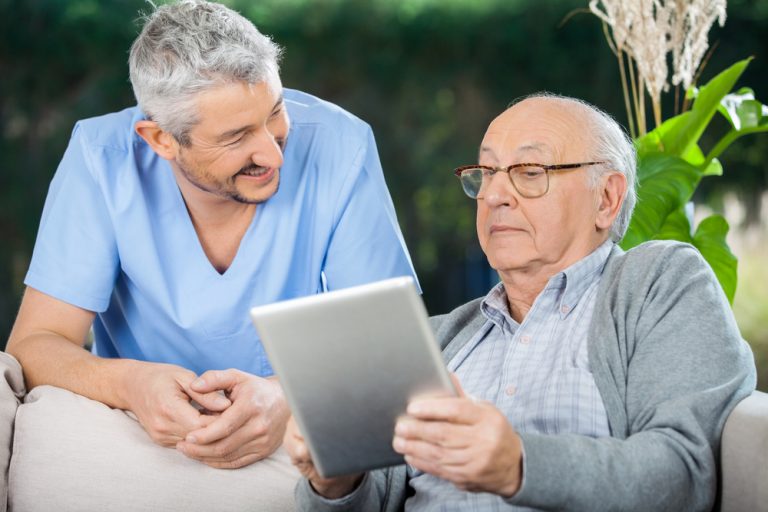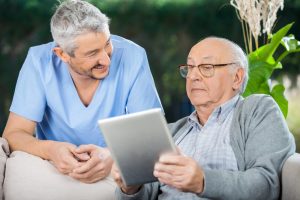 Benefits of Home Care For The Elderly
There are many benefits to home care for the elderly. Ensuring that there is someone to look after your elderly loved one's well being even when you are not present has multiple benefits.
Home Care Gives Family Comfort: For many elderly family members the feeling of being at home, where they are comfortable and where they have family and friends surrounding them can promote their recovery.
Home Care Means "Personalized Care": Caregivers that provide for your loved ones at home give their complete attention and quality care. At Unicity Healthcare, providing care for your loved one means personalizing care in order to maintain the necessary level to make them completely comfortable.
Home Care Provides Independence And Comfort:  The home setting is the least restrictive environment for older adults to remain engaged with their typical daily activities in the community and with family and friends around them. Home care services provide your loved ones with the control and the ability to lead a meaningful and independent life as they age.
Home Care Gives Family Peace of Mind: When you hire a caregiver in to take care for your elderly loved one, you are ensuring peace of mind for yourself. In many families, it is just impossible for individuals to provide the range and level of care that a loved one needs. Thus, a full time caregiver provides the support your loved one needs along with professional, quality care.

Determining If Your Loved One Needs Home Care
If loved ones aren't taking care of themselves; if their homes aren't not kept up the way they had been, or if their mental status has changed, it may be time for home care.
The first step to getting the kind of in-home care required is getting a referral from the loved one's physician for an in-home assessment. Some physicians may also provide a list of local home care agencies that can do this evaluation.
For example — Alzheimer's home care services can be customized to meet patient-specific needs, regardless of the stage they're in. In-home care for Alzheimer's patients can provide a much needed respite for caregivers in need of a break, and there are services that provide full-time memory care to ensure your loved one's safety and security when you're not able to. Having a caretaker come into the home helps ease stress on a loved one who prefers to "age in place" within their own home where they are comfortable.
Care for your loved one can be as minimal or comprehensive as needed.  Some of the services you can generally request from home Alzheimer's care provider are:
Assistance with personal hygiene, eating, dressing etc.
Light housecleaning
Basic household chores
Running errands
Meal preparation
Appointment transportation
Medication management assistance
It's vital for home Alzheimer's caregivers to have the proper training to be prepared to handle the symptoms of the disease, and you will need to find those with ample experience and education. Choose a home provider who understands the various stages of Alzheimer's Disease and their symptoms.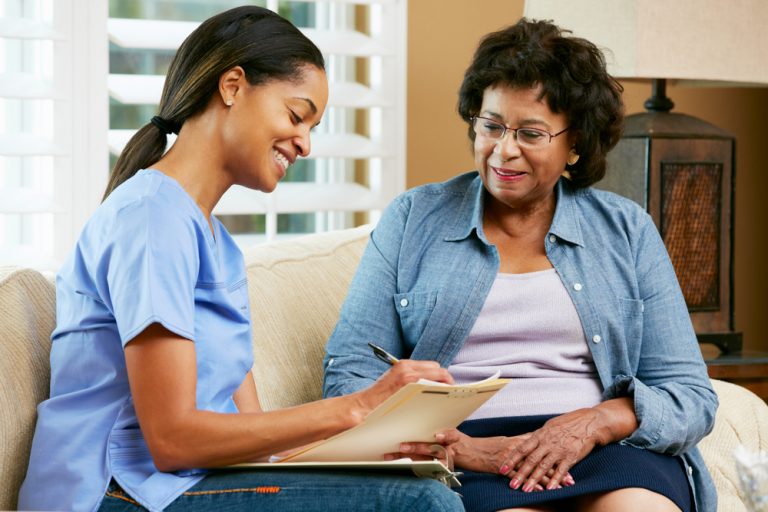 At Unicity Healthcare, Alzheimer's and Dementia Care is our specialization. We know that it is essential that care be supervised and adjusted at each level of Alzheimer's disease: the early stage, the middle stage and the late stage. Our Senior Advisors make sure to guide you through the appropriate care alternatives during the progression of the disease.
You can benefit from the expertise of our experienced Senior Advisors if you are concerned about a loved one and don't know what to do and where to turn.  If you are considering a change regarding the living environment of a loved one, we can help.
When the time come to consider home care for your loved one, you may seek help from Unicity's qualified home care professionals to help ease the burden.
For more information please contact us at:
Email:  info@unicity-ec.com
Explore our website: Unicity Healthcare www.unicity-ec.com