It's that time of the year when we review accomplishments of the past year, and thinking about resolutions for the coming year.
For seniors and their caregivers, the New Year brings us upon a time to reflect over the past year — to make goals and resolutions to work towards in the future.
So as we draw closer to 2019, Unicity Healthcare would like to offer our tips and suggestions for 'resolutions' that can help caregivers in the New Year, as well as provide things you can do to make you and your loved one have a positive relationship beneficial for both of you in the coming year.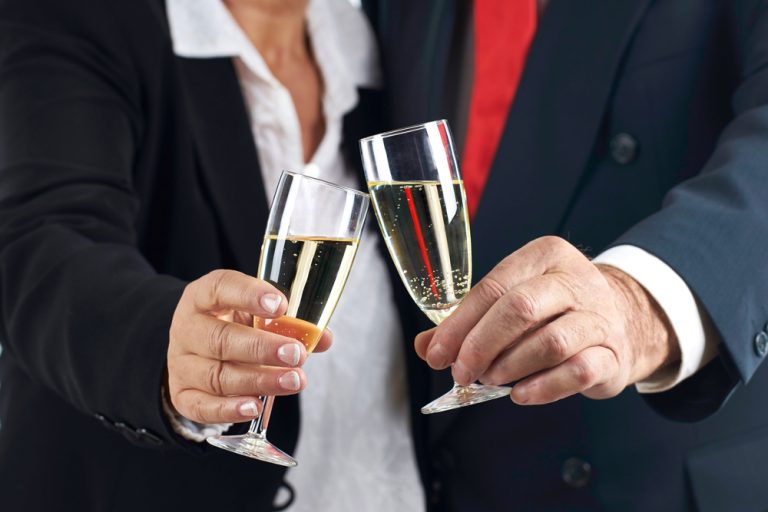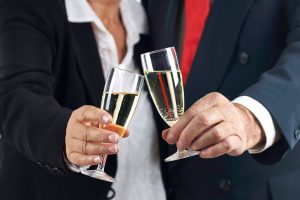 New Year's Goals For Seniors
If you help make New Year's resolutions with your seniors, you may find it can motivate them to work on things that are important to them, and provide them direction in a time of life that can sometimes feel aimless. It can also help ease burdens on you as a caregiver, as resolutions can help older adults maintain productivity and emotional health.
New Year's resolutions for seniors can feel tricky at times — health issues like dementia and depression complicate life for many older adults. But if you just ask, you may find that your loved one is already full of ideas about how they'd like to make next year great.
Safety-Proof: One-third of all senior falls come from hazards around the home. so the New Year is the best time to take measures to prevent any mishaps that could have been avoided.
Health Care: Your loved one may have let personal grooming fall by the wayside forg to book doctors' appointments and take necessary medications. Of course, if health issues like dementia affect their inability to take care of themselves, this may not be the right resolution for every older adult. But even when declining health has taken effect, you can help the older adult in your life take better care of themselves with a home care aide or visiting nurse. These are professional individuals who can perform light chores, provide medication management, and more.
Ask for Help: If the older adult's physical or mental capabilities are decreasing, take some time to explain to them that there's no shame in accepting the help they so willingly provided for others for years. If they're agreeable, and family members or others are not available to help, a home care aide can assist with transportation, cooking, and more. Encourage your loved one to take a realistic look at what they can accomplish.
Get Affairs In Order: Collect and organize important documents concerning your insurance, will, financial information, and assets. It's not a fun task, but getting it done will feel great.
Keep in Touch with Friends and Loved Ones: It's easy to lose touch with people our elderly loved ones care about. If their immediate family isn't close by, or they don't have transportation to see people regularly, they can quickly become isolated. Help your loved one to socialize by writing letters and cards together throughout the year. Or, you can teach them to use a computer, social media, or video chat as a means to connect with the people they care about.
It's Never Too Late To Learn Something New: Growing older is no reason to stop learning, based on your loved one's capabilities. Many older adults who enjoy learning new languages, finding new hobbies, and volunteering to give back to their communities. Help your loved one take advantage of the opportunities in your area with social day programs.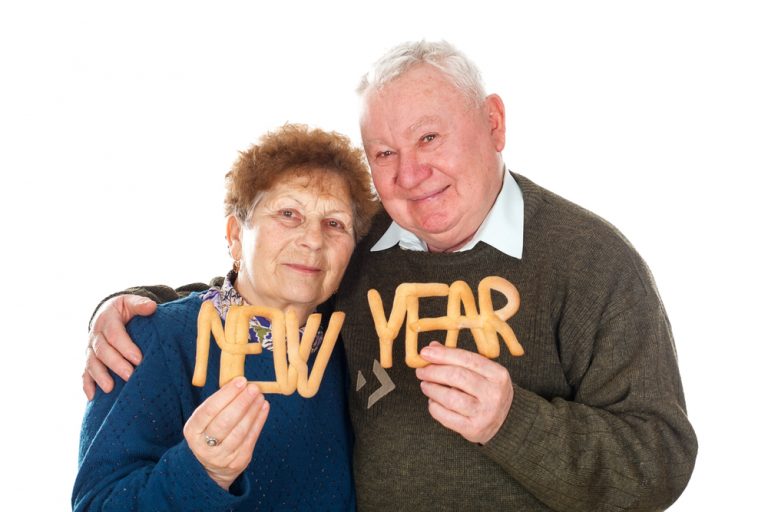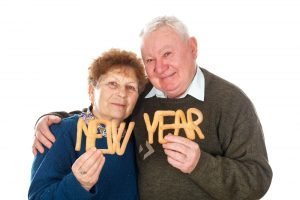 New Year's Goals For Caregivers
At Unicity Healthcare, we understand the role of caregiver. The life of a caregivers of an elderly loved one can be difficult, with many demands on their time. As caregiver you are expected to juggle it all — caring for your loved ones, as well as your own family (spouse, children) and perhaps even working a full-time job outside of the home.
As the end of the year approaches, you might find it beneficial and motivating to take a look at your own life and identify some of goals you want to work on. So as the calendar turns and family caregivers of seniors contemplate resolutions for beginning 2019, we offer a few tips that can help you stay strong and energized in the New Year:
Take Care Of Your Own Health. Make sure you're eating enough nutritious food and sleeping enough every night. Stress and poor diet will take a toll on your physical and mental health.
Educate Yourself On Your Role As Caregiver:  Learning everything you can about what your loved one is dealing with will provide comfort and reduce stress for all involved, and become knowledgeable about your loved one's medical conditions.
Plan Ahead; Ask Questions: If your aging loved one doesn't have a living will, durable power-of-attorney, and a last will and testament set up, make an appointment to speak with an elder law attorney right after the holidays. Having these documents in place can give you and your loved one peace-of-mind to handle emergency medical situations that may arise, as well as a sense of comfort about the inevitable future.
Make Time For Fun: Family caregivers tend to spend so much time on daily chores and things that must be done, they often forget to relax and enjoy the time with their loved one. In between what "has" to be done, try to schedule time each day where you enjoy the company of your aging loved one.  Quality time you spend together can help balance out the things you have to do.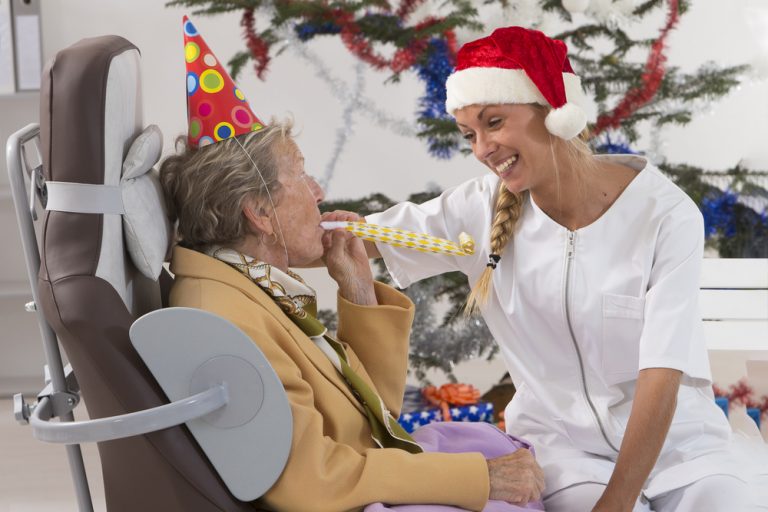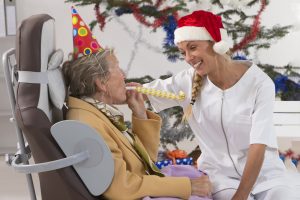 Self-Care For The Caregiver
Ask For Help
It's not always easy to ask for or accept help, but it's actually a sign of strength to recognize that you can't do it all. And even if you have been juggling all these responsibilities by yourself, there's no good reason to continue doing so.
Ask for help from siblings, your spouse, neighbors, or friends. Or hire in-home care if you can, to give yourself the break you need. In addition:
Be honest with yourself about handling caregiving, on top of your daily routine
Put together a caregiving team of family, friends, and/or local resources
Ask family or friends to help with your older adult – hands-on care, companionship, running errands, doing chores, etc.
Hire a geriatric care manager to help solve more difficult care challenges
Get help for time-consuming chores like cleaning or cooking
Hire an in-home caregiver for a few hours each week
Enroll your older adult in an adult day program
Use local respite care programs
Take Time For Yourself
You can't take care of children, an aging parent, or a household if you aren't taking care of yourself (and this means your physical self and your mental health.) Something as simple as scheduling time to make that doctor's appointment you've been putting off, or 15 minutes a day where you do something for yourself. Not only do you deserve it, but you need it.
Take mini-breaks throughout the day – it's an effective way to reduce stress when you're short on time
Do a short meditation, breathing exercise, or calming exercise
Improve circulation and reduce stress with stretching or a mini-workout
Enjoy a good book, magazine, or audiobook
Connect with friends; chat on the phone, video chats, text, go for coffee or lunch
Relax your body and get some fresh air with a walk around the block or in the park
Do something just for you. Everyone needs regular "me" time
Be Kind To Yourself 
Even as you do your best to stick to these resolutions, you may not always be successful with fulfilling them all.  Maybe you haven't made that appointment yet, or you're not making time to go the gym every morning like you said you would. Part of the process of making resolutions is to be kind to yourself, and knowing that it is OK not to be able to "do it all."
Focus on what you're doing right, and just by being more mindful of your everyday decisions.  In doing so, you're sure to see a decrease in your stress levels.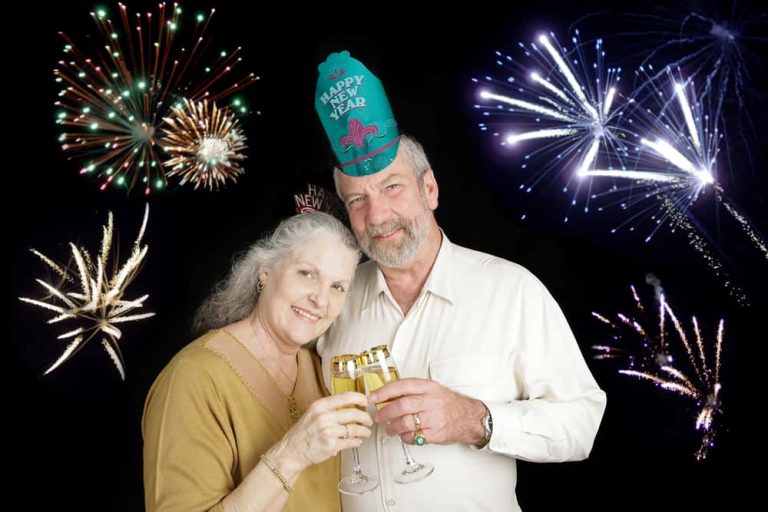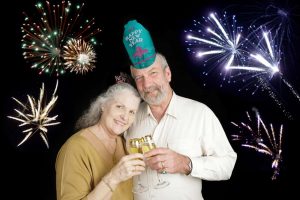 Even if your don't believe in the term "New Year's Resolution," we hope these promises you are making to yourself — and to the senior loved one you care for — will bring you a wonderful relationship in the new year. After all, by following through, you not only make their life better, but yours too!
* * * *
If you are concerned about a loved one and need further assistance, Unicity Healthcare is here to help. You can benefit from the expertise of our experienced Senior Advisors, and can inquire on how to seek help from Unicity's qualified home care professionals to help ease the burden.
For more information please contact us at: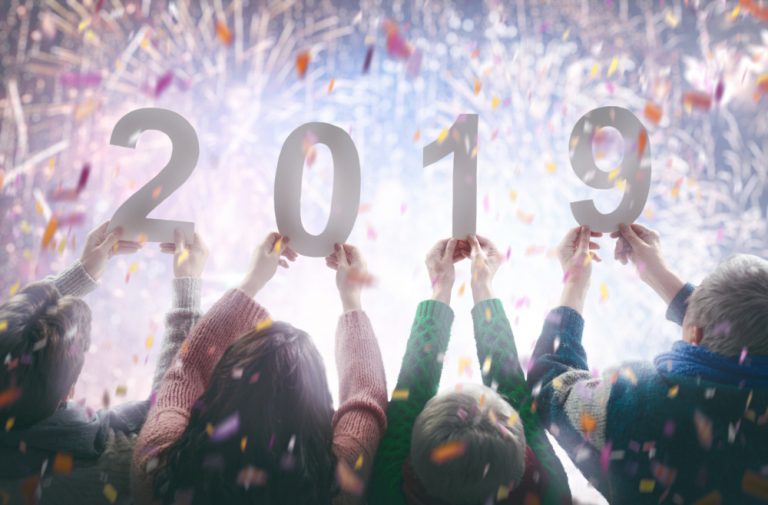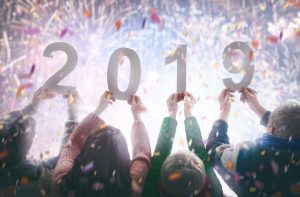 Wishing You A Safe & Healthy 2019
From All Of Us At Unicity Healthcare, To All of You!