The post-holiday season finds ourselves often feeling a little sluggish in the new year. While all of us can benefit from a well-balanced diet, seniors need to be especially aware of how food choices impact everyday life.  In addition, moderate exercise for senior adults, barring any physical limitations, is an important part of maintaining good health and wellness at any age.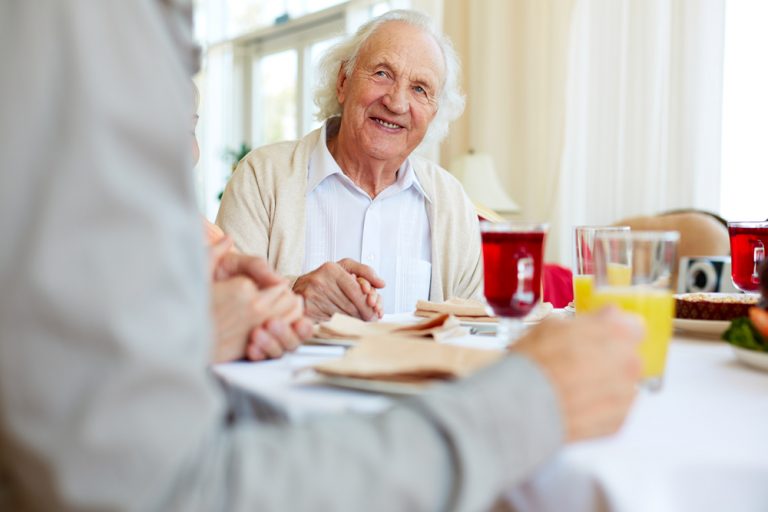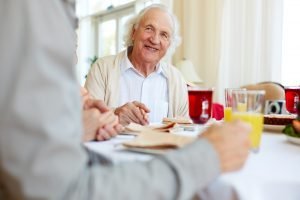 Unicity Healthcare specializes in Alzheimer's and Dementia Care.  In fact, many renowned healthcare providers and elder service providers in New Jersey call on our expertise when dealing with people with Alzheimer's/Dementia. Our Care Managers dementia experts/practitioners, and they also have significant experience dealing with Alzheimer's clients and their families.
While there is no specific diet for our loved ones already living with Alzheimer's disease, good nutrition can ease some symptoms and improve their health and wellness. Diets have not been proven as an effective treatment to address symptoms of Alzheimer's; however, incorporating heart healthy eating patterns may help protect the brain.
Aging Well And A Healthy Diet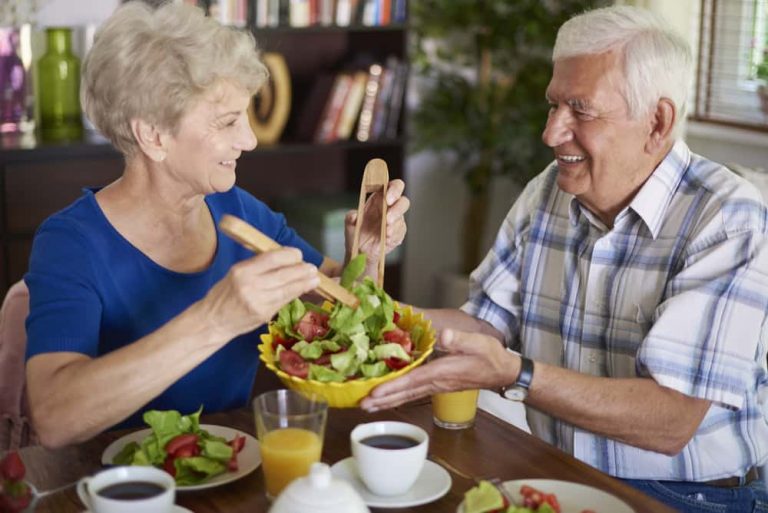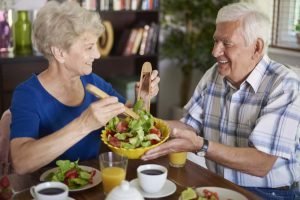 The National Council On Aging (NCOA) states that a diet that includes a balance of fruits, vegetables, lean protein, whole grains, and low-fat dairy can help with disease prevention and overall quality of life.  A well-balanced diet can impact your life and health in many ways. The NCOA reports that there are many benefits of eating well:
Better overall health and greater independence
Less money spent on medication
Fewer trips to your primary care doctor
More energy and stamina
The Mediterranean Diet includes relatively little red meat and emphasizes whole grains, fruits and vegetables, fish and shellfish, and nuts, olive oil and other healthy fats.  This way of eating is not only good for your heart, but for brain health as well. Doctors found that seniors who eat plenty of fruits, vegetables, legumes, cereals, olive oil, and fish; moderate amounts of wine; and little red meat or high-fat dairy products see great results.
In addition, according to the Alzheimer's Association, berries and dark-skinned fruits (which are rich in antioxidants) are some beneficial fruits which should be incorporated into your loved one's diet.  Fruits such as blueberries, blackberries, strawberries, raspberries, plums, oranges, red grapes and cherries are good examples of these types of fruits.
Further, drinking juice has also been proven to have great benefits.  Fruit and vegetable juices are recommended, and researchers point to disease-fighting substances called polyphenols that are naturally found in fruits and vegetables as a possible source of mind-health.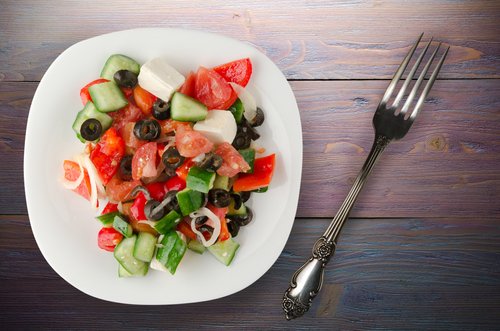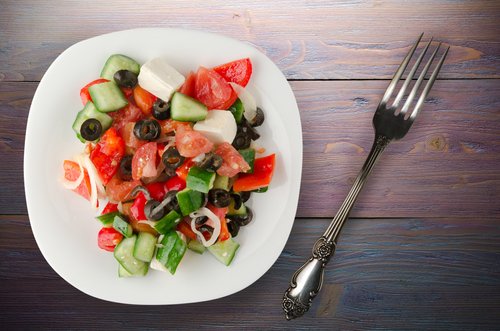 Learn About Aging And Nutrition: Build A Meal Plan
When it comes to senior nutrition, knowledge is power. Seniors and their caregivers can gain useful information by exploring the USDA's MyPlate.  Designed to help you visualize each meal and give you a better idea of what types of food should fill each section of the plate, MyPlate promotes the USDA's Dietary Guidelines in order to help seniors and their families make healthy food choices.
In addition:
Eat a variety of foods, especially fruits and vegetables, whole grains, lean protein, and low-fat dairy
Keep a healthy weight. Proper portion sizes and exercise are a key part of weight control
Limit foods with high saturated fat and cholesterol, like fatty meats and fried foods
Cut down on sugar
Avoid eating too much salt
Drink plenty of water
Weight Maintenance
When living with Alzheimer's, your loved one may feel less hungry or thirsty, have problems chewing or swallowing, or may have trouble using utensils or feeding themselves. This raises the chance that they won't eat enough and will lose too much weight.
In order to help your loved one keep a healthy weight maintained, you can incorporating tips such as:
Offer smaller meals or snacks more often. Eating five or six times a day may be easier than getting the same amount of food in three meals
Ensure they are taking a daily multivitamin
Prepare things that are easy to eat, such as bite-sized finger foods that do not require utensils
Trouble chewing or swallowing could be a choking risk, so talk to your loved one's medial team or dietician who can recommend foods that are easier to eat
Exercise can boost appetite; taking into consideration physical limitations, you can encourage your loved one to take walks or do simple chores to stay active

Improving Your Elderly Loved One's Nutrition In 2019
1.  Eat Healthy, Filling Foods
Feeling hungry can be one of the greatest challenges to sticking with a healthy diet. But foods with high fiber content can help you feel fuller faster and stay full longer. High-fiber foods can include:
Fruits: Strawberries, raspberries, pears, and apples
Vegetables: Broccoli, peas, artichokes, and leafy greens
Grains: Whole-grain pasta, barley, and oat bran
Legumes & nuts: Almonds, walnuts, black beans and lentils
2.  Eat Slowly
Mindfulness is important in many areas of life, including mealtime. Sitting down to eat—not eating standing up over the kitchen sink—can help you make better nutrition choices. It can also help you avoid overeating.
Paying attention to meal presentation is also helpful. Serving food on pretty dinnerware and setting an attractive table can make mealtime more inviting.
3.  Be Mindful Of Portion Control 
While you might take time to read the fat, sodium, and sugar content, we often overlook the serving size (and many times, those serving sizes aren't very realistic.) Nutrition labels can be deceptive if you aren't careful, so pay close attention to labels to better manage portions.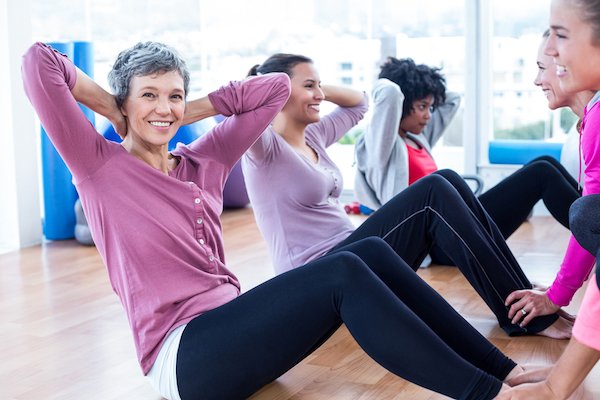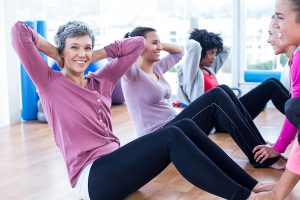 Safe Exercise Tips For Seniors
Older adults may find themselves spending more time indoors during the winter; and while walking is a great way for seniors to exercise, cold and snowy weather can put a damper on outdoor fitness activities. Maintaining an active lifestyle is quite important to help ward off disease, and in fact exercise can play a role in preventing health conditions that range from depression to diabetes. Staying as strong as possible can also help our elderly loved ones lower their risk for falls, so finding senior-friendly forms of fitness (that can be performed indoors) is ideal.
There are a wide variety of fun and interesting fitness activities for older adults:
Swimming: Swimming is good for the body, mind, and spirit, and can also help soothe anxiety and relieve pain in joints. Many programs offer seniors discounts on membership or swim-only membership options.
Tai Chi: Tai chi helps build stamina and strength, with gentle movements which are good for older adults who might have mobility issues that make high-intensity forms of physical fitness difficult.
Stationary Bike And Treadmill: A stationary bike will allow those who enjoy biking outdoors continue this form of exercise.  Recumbent bikes are typically a safer style of stationary bike for seniors, and they can watch television, read, or listen to music while exercising.  Additionally, a treadmill set to a steady, slow pace is a great way to get your steps in and continue your daily strolls even when you can't do so outdoors.
Yoga and Pilates: Both Pilates and yoga help build core strength and overall fitness, and can be performed safely indoors. For those seniors who enjoy socializing in group exercise programs, a popular form of yoga for seniors is "Chair Yoga" which is often offered at many senior centers and community centers.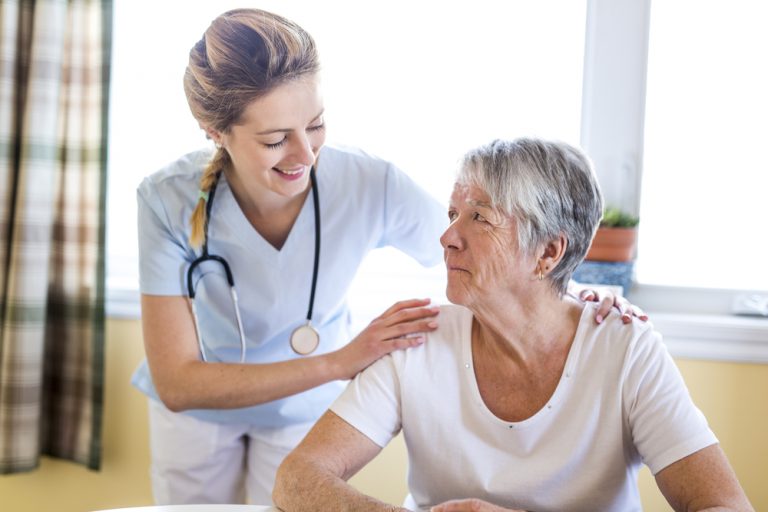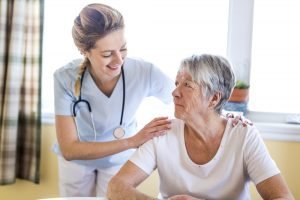 Be Proactive With Your Health: See Your Doctor
Especially during this time of year, it's never a good idea to ignore various medical symptoms that may arise. If your loved one is not feeling well, don't wait for it to "go away."  While you don't need to visit the doctor for every ailment, your senior (or their caregiver) should know their health history well enough to detect if there is something out of the ordinary.
Don't neglect to have the seniors in your life schedule regular medical check ups, such as an annual physical examination, as well as schedule the tests and screenings their doctor recommends. This includes the eye doctor and dentist, as well as your physician. Many diseases can be prevented when caught early if you remain diligent about your health.  In addition, it's imperative to take medications and vitamins/supplements as prescribed in order to ensure your loved one is feeling their best.
* * * *
If you are concerned about a loved one and need further assistance, Unicity Healthcare is here to help. You can benefit from the expertise of our experienced Senior Advisors, and can inquire on how to seek help from Unicity's qualified home care professionals to help ease the burden.
For more information please contact us at:
Explore our website: Unicity Healthcare www.unicity-ec.com