Geriatric Care Management is a rapidly-growing service provided by Unicity Healthcare.  Geriatric care managers offer support and personal assistance to seniors and their families. When older adults and their families are faced with the issues of aging, professional geriatric care management can help.  Here at Unicity Healthcare we work closely with families, and our geriatric care managers provide their expertise and assistance during this challenging time.
Our GCM's offer guidance and provide resources; we take a comprehensive, client-centered approach to care that helps family members continue in their role whether it be that of husband or wife, son or daughter or other loving caregiver. Geriatric care managers offer solutions that can solve problems, save time, and ease stress and worry by tailoring a plan of care that meets the individualized needs of each client and offers ongoing follow-up.
In our new blog, we discuss the importance of Geriatric Care Management.  Our Director Of Geriatric Care Management, Rita Grandelis, also shares what Geriatric Care Management is, and how our geriatric care managers can help support not only seniors, but their families as well.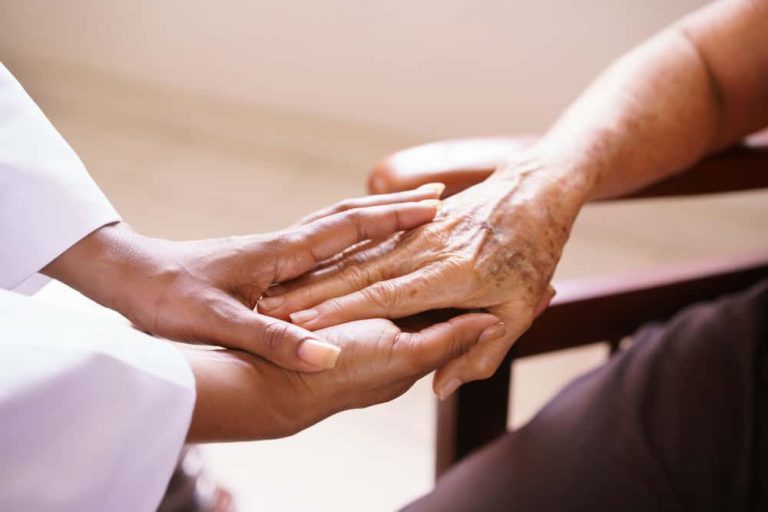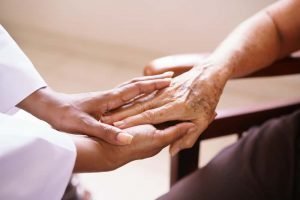 What Is A Senior Advisor?
Geriatric care managers (GCMs) are usually registered nurses or social workers who assess seniors' individual needs, form comprehensive care plans and then help execute them. A GCM's services can include physical and mental health counseling, crisis intervention, care management and coordination, medication management, and assistance with benefits enrollment and other financial resources.
GCMs are responsible for creating individualized care plans for each client while keeping their lifestyle, physician orders and personal goals in mind. These professionals then work with a senior's entire care team, which can include family members, professional caregivers, therapists, nutritionists, social workers, elder care attorneys and others, to see their care plan to fruition. Geriatric care managers may also accompany older adults to doctor appointments and serve as a liaison between the family, patient and health care team. GCMs work as advocates for the geriatric patient in various settings and visit the client on a regular basis. They and their team are available 24/7 by phone to the patient and family for emergencies, updates and consultation and are always able to take charge when a problem arises.
 *  *  *
Rita Grandelis, MSM, LCSW, Director of Geriatric Care Management
Rita Grandelis is our Director of Geriatric Care Management at Unicity Healthcare. Rita has 23 years experience as a Licensed Clinical Social Worker, the last 12 years specializing in the geriatric field. She has worked as a social worker in various healthcare settings including home care, acute care, subacute and long-term care and clinical liaison for a large healthcare company. As a certified care manager, Rita's vast knowledge of home care, facility care, and community resources is an asset to our clients and their families.
In the video below, Rita shares what Geriatric Care Management is, and how Unicity's professional geriatric care managers can provide assistance to you and your aging senior loved ones.
Unicity Healthcare: Professional Geriatric Care Management Services
At Unicity Healthcare, our care managers serve as an advocate for the client in doctor's offices, rehab or hospital settings.  Our Care Manager ensures that each individual receives the proper care and attention, and that they understand and follow the treatment and medication recommendations. Senior Advisors can attend the healthcare team meeting at a facility as the client's advocate and be the professional healthcare contact for the family.
In addition, our Care Managers can arrange and take their clients to Doctor's appointments, with follow-up reports to the responsible party. Keeping in close touch with the families or responsible parties, our Care Manager will take the lead over any situation that may occur and coordinate all required services.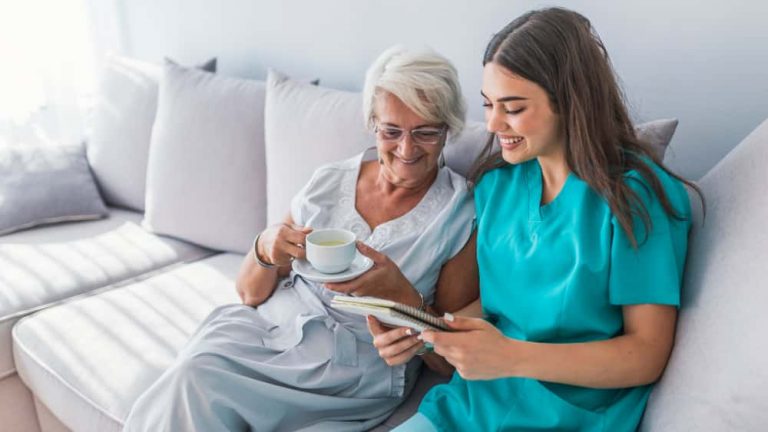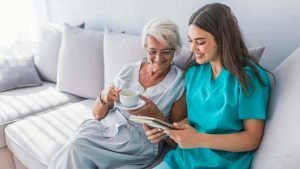 Unicity Healthcare is a member of the prestigious Aging Life Care Association. Our Senior Advisors are either Registered Nurses or Licensed Social Workers, with extensive experience working with the elderly community. Taking a client centered approach, our Senior Advisors assist in problem solving, planning and implementation of solutions. We assist our clients and their families in multiple ways, and we are available 24/7.
In addition, Unicity Homecare is licensed as a Healthcare Service Firm by the New Jersey Division of Consumer Affairs (New Jersey Office of the Attorney General). We are bonded and fully insured.
Unicity's caregivers are Certified Home Health Aides (CHHAs), Certified Nurses' Aides (CNAs), Registered Nurses (RNs), and Licensed Practical Nurses (LPNs).
We're Here To Help
If your aging senior needs extra help and support and may be in need of geriatric or in-home care, Unicity Healthcare is here to help. Unicity Healthcare's geriatric care managers work closely with families to provide the assistance and peace of mind they need. 
We provide companion care, personal care, and Alzheimer's and dementia care so family members can rest easier. You can benefit from the expertise of our experienced Senior Advisors, and can inquire on how to seek help from Unicity's qualified home care professionals to help ease the burden.
For more information please contact us at: