Often times, seniors will wish to live in the comfort of their own homes or in an independent living community. Although this is great for the senior, family members may be worried about their aging loved one living alone.  Unfortunately, statistics show that falls are the leading cause of severe injury in the home, and they are the leading cause of accidental death among seniors. In fact, seniors are five times more likely to be hospitalized because of fall-related injuries than all other injuries/causes combined.
Unicity Eldercare is continuously developing and offering integrated care management solutions to our clients.  We realize that most seniors have a natural desire is to stay home as long as possible. By sharing with you the following home safety tips that you should implement for your senior loved ones, we can provide our expertise to help you make sure you aging loved one is kept safe while they are at home by themselves.
Making A Home Safe For The Elderly
As aging occurs reflexes diminish and health problems make us prone to emergencies. Making a home environment safe is essential to our well elderly loved ones peace of mind. Here are a few examples of safety measures you or your loved one should take: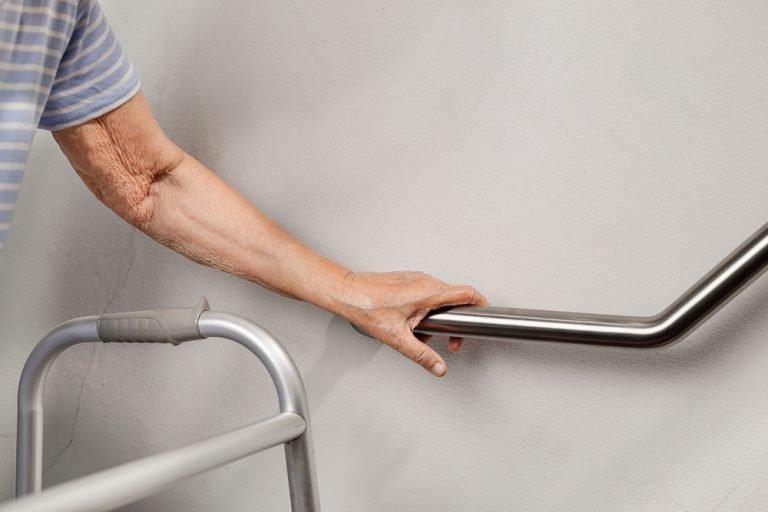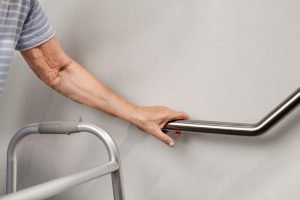 Creating A Safe Living Area: The living room and hallways of a home tend to be high traffic areas that also pose many safety concerns for seniors.  Consider "fall-proofing" the home by provide rails and grab bars in the rooms they frequently use.
Here are some other essential steps to remove the main safety concerns from these areas.
Keep a fire extinguisher on every floor
Remove or tack down moveable rugs
Ensure all stair rails are sturdy
Remove electrical cords from walking areas
Avoid applying slippery wax to surfaces
Encourage the use a walking aid
Never stand on a ladder or chair
Creating A Safe Kitchen: The kitchen tends to be the place where we spend a lot of time, but can also have many hidden dangers. Try implementing a few key safety practices.
Mark on your appliance on/off positions
Store sharp objects (knives) safely in a rack, not a drawer
Store hazardous items separate from food (for example, cleaning products)
Keep track of expiration dates on food items
Creating A Safe Bathroom: The bathroom often poses one of the biggest dangers to senior safety, as it combines dangerous elements like slicks surfaces, small spaces and water.  Here are some tips for making the bathroom a safer place.
Leave a night light on
Decrease water temperature to not exceed 120 degrees F
Clearly mark faucets hot and cold
Install bath aids such as railings and grab bars
Install door locks that can be opened from both sides
Place non-skid surfaces on the bottom of the tub
If possible, avoid bathing when home alone

Medical Alert System
Perhaps the most beneficial safety measure you can take is to provide your aging loved one with a medical alert system. Typically, medic alert systems are used in situations when a senior spends large periods of time alone, and the devices act as a proxy for human care, which might not always be available for the senior.
Medical alert systems are one of the most popular methods of monitoring senior safety at home and ensuring that a senior is not left alone in the event of some kind of health crisis or accident which may have occurred. These systems are generally monitored by emergency medical technicians or certified operators, who understand medical conditions, and are prepared to initiate a fast response so that a crisis can be averted. Medical alert systems provide peace of mind by knowing your loved one will never be alone in an emergency situation, without the ability to call for help.
Emergency Escape Plan
It is imperative to come up with an emergency escape plan in case of fire. Included in your plan should be a review of all doors and windows.  It is a good idea to even replace knobs with handles on any hard to open doors and remove all interior door locks so that in case of an emergency all doors can be opened easily, and windows should be easy to open.

In-Home Care From Caregivers
There are wide variations in the types of in-home care for seniors and these often depend on the physical and mental status of the senior. For instance, a physically disabled senior might need a physical therapist or a home health nurse on hand to satisfy personal needs. By contrast, a senior with some form of dementia might need the assistance of a non-medical professional for personal care, for home-making assistance, and for companionship.
Our mission at Unicity Healthcare is to help our clients stay in their familiar surroundings, remain independent and live an active, healthy, and happy life. All our services are provided by licensed aides (CHHAs or CNAs), and supervised by a Registered Nurse, who, in collaboration with the client and his/her family, develops a customized plan of care.  Our caregivers provide important tasks, including assistance with activities of daily living and personal care, with the utmost professionalism.
When Home Safety Isn't Enough To Protect Your Loved One
It is a difficult decision for any relative to make about their senior loved one, but if there are warning signs and indicators that the time has come for some form of assisted living and that the elderly person would be safer in a more formalized, structured environment.
Wandering: in the later stages of dementia, seniors begin to wander more frequently, because they have become increasingly disoriented and confused about their home surroundings When constant monitoring may become necessary, you may have to consider a higher level of care.
Increasing Aggression: at a certain stage of dementia, some seniors begin to demonstrate more overtly aggressive behavior, and it may be too much for a caregiver to deal with at home.
Sundowner Syndrome: Sundowner Syndrome affects many elderly people with Alzheimer's.  Seniors often exhibit very agitated behavior that is typically triggered during the later hours of the day. This may place an undue burden on many caregivers and family members, so that the living experience is made less safe in the home.
Escalating Care Requirements: at a certain point it becomes clear that the degree of care needed by an elderly person exceeds your ability or a caregiver's ability to supply that care.  In situations where a senior has reached the later stages of dementia, constant care and monitoring may be necessary, and this is not often possible for loved ones to provide.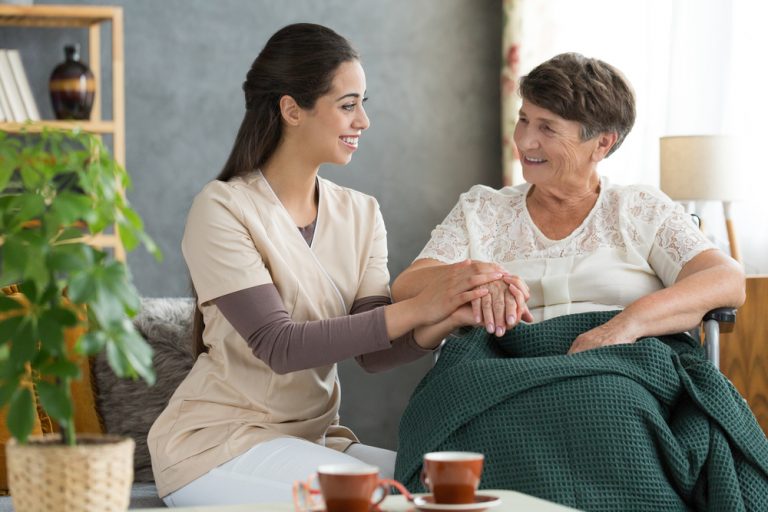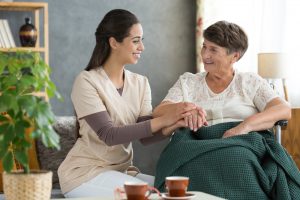 At Unicity Healthcare, Alzheimer's and Dementia Care is our specialization. We know that it is essential that care be supervised and adjusted at each level of Alzheimer's disease: the early stage, the middle stage and the late stage. Our Senior Advisors make sure to guide you through the appropriate care alternatives during the progression of the disease.
You can benefit from the expertise of our experienced Senior Advisors if you are concerned about a loved one and don't know what to do and where to turn.  If you are considering a change regarding the living environment of a loved on, we can help.
Making your home a safe haven for yourself or preparing a home for aging loved ones can be a stressful task. Don't try to do it alone. If possible, involve other family members to help, or you may seek help from Unicity's qualified home care professionals to help ease the burden.
For more information please contact us at: