During the month of February, we dedicate a special day to those who go above and beyond for our elderly loved ones: their caregivers. National Caregivers Day is observed annually on the third Friday in February, but honoring these health care professionals who serve our loved ones, who often require long-term or hospice care, is something we should celebrate year-round.  Caregivers provide quality, compassionate care every day and there are many ways we can show them how important they are in the lives our of loved ones, especially our loved ones living with Alzheimer's and dementia-related diseases.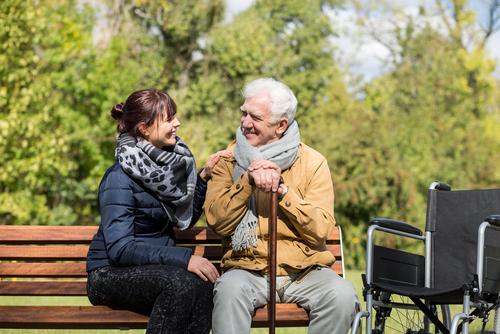 Our Caregivers
More than 65 million Americans care for their aging or disabled loved ones on a yearly basis.  And according to the National Alliance for Caregiving and Evercare, if we placed a value on the unpaid care these 65 million caregivers provide, it would be estimated at a worth $375 billion.  Although a caregiver's work varies with different sets of duties each day, there are some basic tasks that remain the same when caring for a parent or senior loved one.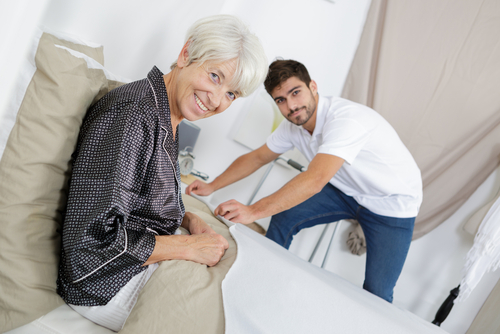 Duties of a Caregiver
Although a caregiver's work varies with different sets of duties each day, there are some basic tasks that remain the same when caring for a parent or senior loved one.
 Assessing The Patient's Medical Needs:  Caregivers can assist with pain management and manage the distribution of  prescription medication. By creating a medical care plan with their doctor, the caregiver can provide the necessary medical assistance required.
Managing A Care Plan: A care plan that addresses your loved one's strengths and weaknesses is necessary for your loved one's caregiver, so that you can determine how many hours of care a day your loved one will require.
Monitoring:  Caregivers review your loved one's care plans, 

speaking with other medical professionals to see if any adjustments need to be made. By mo

nitoring your patient's general

 medical needs on a daily basis, the caregiver can specify which times of day they should provide medical assistance.

Assisting With Basic Physical Needs:  Assist your loved one with their basic needs, which could include: bathing, grooming and toileting.
Preparing Meals:  Food preparation becomes increasingly difficult as we age. You can help your parent by doing their grocery shopping or preparing their meals, and monitoring their nutrition.
Housekeeping:  Caregivers 

provide assistance to a loved one by performing household tasks such as doing dishes, vacuuming or taking out the garbage.

Assist With Mobility:  Your loved one will need help transferring from bed in the morning, to eating in a kitchen or cafeteria, and into a chair in the afternoon, for instance. Caregivers help them move and make them comfortable.
Transport:  Providing transportation (car ride, shuttle bus) for your loved one to doctor's appointments, to run errands or take them to other daily activities is a common duty amongst caregivers.
Companionship:  One of the most important parts of caregiving is companionship. Not only is it necessary for your loved one, it is a rewarding part of a caregivers job.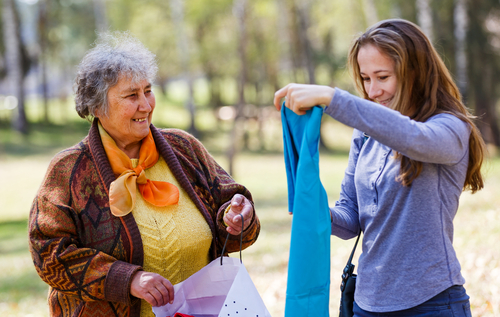 Honoring Our Loved One's Caregivers
When reflecting about all the things caregivers do, you will realize the amount of stress, love, and care that any family or professional caregiver puts into their work each and every day.  However, there are some thoughtful, considerate gifts and gestures that can help the caregivers in your life feel recognized, appreciated and pampered.
Professional/Private Caregivers
Private caregivers work for in-home care, home health, or hospice companies.  They may also work for themselves, or through a caregiver referral agency.  If you have an in-home caregiver, it's likely that you may have come to know his or hers likes and dislikes.
Massage, Manicure, and/or Pedicure gift certificates: anything to help facilitate relaxation and pampering.
Gift Certificates: to a nice restaurant or a favorite store.
Hand Lotions, Hand Sanitizers And Soap Products: Caregivers are constantly washing hands, so luxurious soap products are always a welcome treat.  And since excessive hand-washing can leave their skin dry and make their hands feel rough, perhaps include a moisturizing lotion to make a thoughtful gift.
Movie or live theater tickets: Live shows, or movie theaters gift cards are always a welcome treat.
Aromatherapy candles: Invigorating scents like eucalyptus, lavender, and rosemary can bring calm to a stressful or  tiresome day.
Universal prepaid gift cards: With Visa, American Express, or MasterCard gift cards, your caregivers can shop at any store in person or online.
Baked goods: Bake cookies, bread, cake pops, or similar items.  Always keep in mind dietary restrictions or allergies.
Handmade gifts: Share your gift for knitting, crafting, or anything you are particularly talented at.  A handmade give is one of the most thoughtful ones you can give.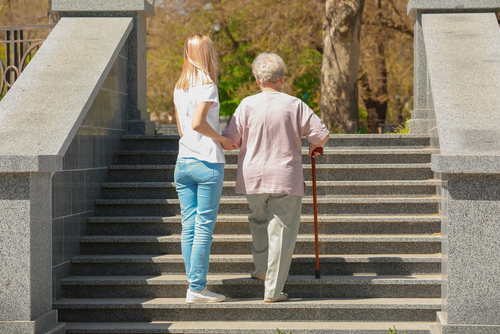 Facility Caregivers
Facility caregivers are anyone who works in a nursing facility, long term care facility, assisted living, memory care, retirement community, adult care home or any other residential setting for seniors.  These caregivers are definitely underpaid for the amazing work they do.  Companies often have very strict gift-giving policies in place that can make it difficult to express gratitude, so check company policies on gift-giving first.
If you're living in a senior independent or assistant living community, nursing home, residential care home, or in respite care, and would like to treat the staff to a holiday gift, here are some ideas:
Letter of recognition: A letter touting your caregiver's skills with your loved one, and the care and compassion they bring to work everyday will go a long ways in showing your appreciation.  This letter could be given to an administrator as well to be put in the caregiver's employee file.
Food baskets:  Healthy options like fruit baskets are thoughtful, useful and usually always appreciated.
Donate on behalf of the caregiver: If there is no bonus fund to contribute to and/or the gift-giving policies are tight, donate to a non-profit or cause like the Alzheimer's Association, Parkinson's Association, or a senior foundation in your area.  If offering gifts to staff members is off-limits, consider making a donation to a non-profit on the facility's behalf.
Food, Coffee, Teas or Beverage Equipment: Many facility caregivers run on coffee, tea, or hot cocoa. If you're looking for a gift for the entire staff, a beverage maker might be a good idea.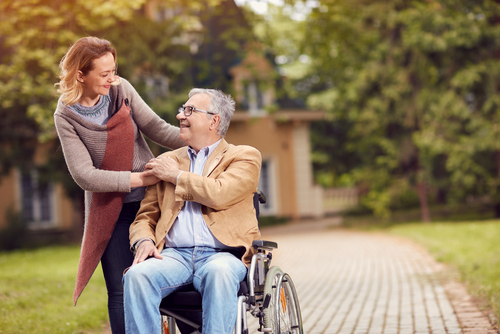 The people that provide care, day in and day out, work very hard to keep your loved one's comfortable and deserve recognition. Let the caregivers in your life know how much they are appreciated.
There is always time to recognize the caregivers in your life and the more personal and thoughtful you can make your gift, the better. For the caregivers working to make your life better every day at your assisted living home, any way you can find to repay the favor is worth it.