Patient-centered care is an approach that focuses on enhancing the health and well-being of your elderly loved one. When you begin to consider senior living facilities for your loved one, you may hear the term "patient-centered care" used while researching. But what exactly does patient-centered care mean?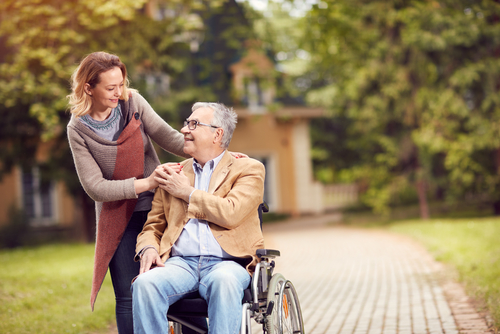 Explaining Patient-Centered Care:
Patient-centered care is care that is focused on patient control.
Often in medical or non-medical facilities, decisions are made solely by medical professionals or facility staff members, thereby leaving the patient with few options or decision-making capabilities.
However in a patient-centered care environment, the individual patient becomes an active decision maker, along with their family members, doctors and staff employees. An individualized care plan is developed, in order to best suit yours and your loved ones very specific needs.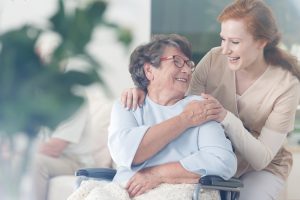 The Components of Patient-Centered Care:
Because patient-centered care is often considered a "philosophy of care," a number of components should be integrated into a care plan. When choosing patient-centered care for your loved one, you may want to ensure that the facility does the following:
Upholds the values of the patient, regardless of their level of functioning.

Puts focus on interactions that meet specific, psychological needs of the patient: including respect, identity, comfort, attachment and inclusion.

Does not put a negative connotation on "problem" behaviors; instead redirects that into a need that should be met and communicated between patient and caregivers.

Employs a staff that is emotionally available to all individuals in their varying stages of care
Care providers understand that patient-centered care works to accommodate unique needs and wants and provide a well-rounded, satisfying experience for the individual so that independence is encouraged, and an excellent quality of life becomes the ultimate goal. This includes:
engaging residents or patients in meaningful activities and programs;

providing superior attention from an engaged and caring staff; and

incorporating the same care practices to all residents, regardless of their condition or ability to clearly communicate.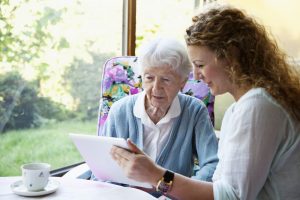 How To Find The Right Patient-Centered Living Community
After you consult with a geriatric care manager, you should research and begin visiting different patient-centered senior living communities. As you visit facilities that use a patient-centered care approach, you may begin with a discussion of the social history of the patient so the staff can better direct the patient's plan of care.
Since moving into a new community is a major transition for the prospective resident and your entire family, and it is a great idea to spend time at each community to see how comfortable you and your loved ones feel being there. It is also recommended by professionals that as you visit these facilities, you and your family ask yourselves if you feel the following principles are being practiced:
Is every person provided a level of independence, and is treated with dignity, privacy and respect?

Are the necessary care services provided in a respectful way that also includes their family and larger support network

Do patients here have the right to determine their needs, and decide how to have those needs met?

Are patients provided with a way for either themselves, or their families, to give feedback about the quality of the services and supports they receive?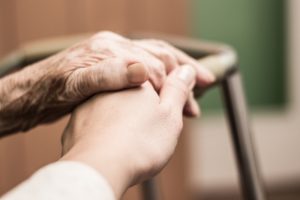 Why Patient-Centered Care Is Beneficial To Your Loved One Living With Alzheimer's Or Dementia:
Patient-centered care is a vital component for Alzheimer's patients who may have lost the ability to clearly express their needs or wants. This type of care includes activities and services planned according to each resident's personal preferences and values, and honors each senior's choice, dignity and individuality. This may enhance quality of care for seniors.
When applied in memory care settings, all of the above-mentioned experiences, practices and relationships enhance the lives of individuals with cognitive issues like Alzheimer's disease or dementia, since these diseases can rob people of the ability to care for themselves in important ways.
For those who may have lost the ability to clearly express their needs or wants, it is crucial that their family members, along with their team of medical professionals, social workers, nurses, and other facility staff members, can join together to take the time to understand a patient's wishes, and do their best to accommodate them.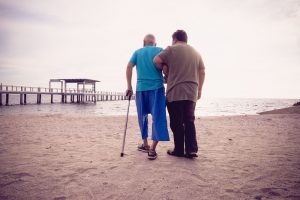 Patient-Centered Care: "Nothing about me, without me"
By incorporating a patient-centered care plan, you will make their new home environment a happy and safe place for your loved one. And since a patient-centered care philosophy upholds a person's dignity and respect for their preferences and a healthier, a more welcoming environment is created. Everyone appreciates being treated as though they matter: because they do.
At Unicity, we pride ourselves on providing compassionate, competent care to our clients. Learning about and focusing on a person's specific needs is a key component of our process, and we provide the same level of care and thoroughness for each individual patient. To see whether we are a good fit for you and your loved one, please contact us today at 201-670-7100.