National Nursing Assistants Week celebrates the vital supporting role Nursing Assistants play in the delivery of quality care. Nursing Assistants Week is also the perfect time to celebrate and recognize the efforts of our Nursing Assistants. Every day, they provide compassionate, hands-on care to our nation's elderly in hospitals, nursing homes and long-term care facilities. The role they play in the lives of patients and their families is essential to improved health and wellbeing.
This month the 42nd annual National Nursing Assistants Week will be held from June 13-20.  The week not only celebrates the vital supporting role Nursing Assistants play in the delivery of quality care, but also provides an opportunity to showcase the wonderful things Certified Nursing Assistants (also known as CNAs) do for their patients and the community. By exploring the role of nursing assistants, who are employed by hospitals and nursing homes and perform everyday living tasks for the elderly, chronically ill or rehabilitation patients who cannot care for themselves, we can see how invaluable they are to their patient's lives.
The nationwide observance of Nursing Assistant Week also provides an opportunity to recognize and validate the role of the Nursing Assistant in the health care system. Not only do Nursing Assistants perform physically demanding work, but they also provide valuable emotional support. Through daily contact with patients, they develop authentic relationships that can be truly therapeutic for our Veterans. It's important they know how much we appreciate their hard work and dedication.
Nursing Assistant Week is a wonderful ways to express gratitude for the work CNAs perform. And more importantly, is it a great opportunity to publicize the critical work that these direct caregivers provide.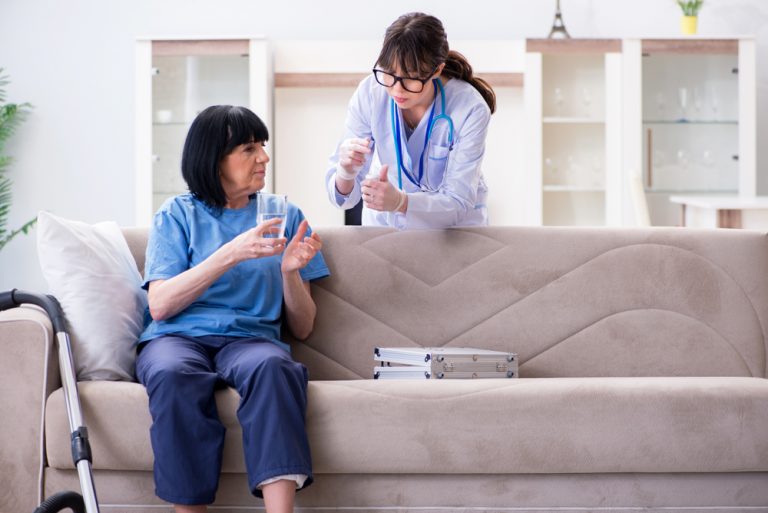 What Is A Nursing Assistant?
Nursing assistants play an important role in the care of their patients. They have developed a wide range of skills and wisdom about how to apply principals of person centered care to daily tasks of care. It is reported that each day, more than 2.5 million nursing assistants help elderly, frail, or chronically challenged persons live in nursing homes, their own homes, and other long-term care settings. They provide nearly 80 to 90 percent of the direct care received by clients in long-term care facilities, bringing patience, a caring attitude and wisdom to their practices. Attention is being directed to care of our elder and disabled citizens and greater attention also is directed to the workers who provide hands-on-care, and CNAs maintain the skills and confidence while moving forward in the nursing industry.
Nursing Assistants most often provide basic care for patients. They can be found working in hospitals and long-term care facilities such as nursing homes. In addition to providing basic care, Nursing Assistants also assist with the activities associated with daily living.
Duties of a Nursing Assistant may include, but are not limited to:
Bathing and cleaning patients
Helping patients use the toilet and dress
Turn, reposition, and transfer patients between beds and wheelchairs
Listen to patients' health concerns, record information, and report that information to nurses
Take the vital signs of patients
Serve meals to patients and help them eat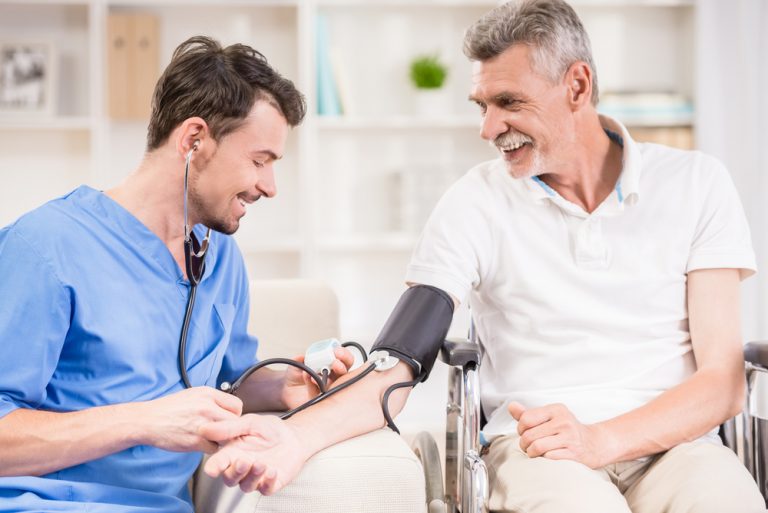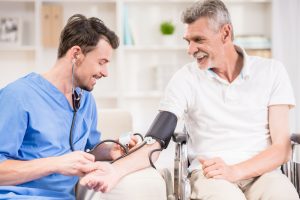 Nursing Assistants: Creating A "Community Of Caring"
According the Bureau Of Labor Statistics, the demand for nursing assistants is expected to continue growing at higher than average rates, mainly due to an aging population where CNAs are the primary caregivers.  After all, 10,000 baby boomers are turning 65 each and every day.
CNAs embody what it means to be the 'Face of Caring,' and from June 13-June 20th, we are encouraged to say thank you!
CNAs not only provide basic quality of life care to patients of all ages in a variety of healthcare settings, they have daily contact and interactions with their patients and often serve as the eyes and ears of nurses, LPNs, and physicians.

Showing Your Appreciation For Nursing Assistants
During National Nursing Assistant Week, take the time to offer these caregivers thanks for the care they provide your parents and show your appreciation for the hard work that they do on a daily basis.  Start by recognizing and honor nursing assistants' hard work and dedication during this week and allow that to carry over throughout their year! When people begin to understand the actual skills it takes to do the work of a CNA, you come to appreciate and understand the fundamental role that direct care workers have in creating quality in long term care in this country.
CNAs often form close bonds with your loved one and are there to help them through the challenges they face.  It doesn't take much to let them know how much you appreciate them! Nursing assistants will certainly appreciate being recognized during National Nursing Assistant Week, but it's important not to forget about their services throughout the year.
Visit cna-network.org to find out how you can thank Nursing Assistants this week.

The Many Faces Of Caring
National Network of Career Nursing Assistants promotes recognition, education, research, advocacy and peer support development for nursing assistants in nursing homes and other long-term care settings.
Here are the many faces of caring:
Caregivers

Geriatric Aide/Assistants

Resident Assistants

Restorative Aides

Nursing Assistants

Direct Care Workers

Care Assistants

Patient Care Assistants in nursing homes, home care, hospice, LTC hospitals, correctional facilities, MR facilities, workshops and other long-term care settings
Happy National Nursing Assistants Week to all the nursing assistants who are dedicated to providing amazing care to seniors each and every day!
Unicity Healthcare says "thank you" to nursing assistants everywhere for all they do for their patients. Nursing assistants are definitely the unsung heroes of healthcare, and this week we honor you. We commend all of the CNAs who provide comfort, care and support to their patients. Thank you for all you do for patients and families. You are at the heart of caring!
* * *
At Unicity Healthcare, you can benefit from the expertise of our experienced Senior Advisors if you are concerned about a loved one's care, and don't know where to turn.  If you are considering a change regarding the caregiving of your older loved one, we can help provide information about the services we provide. Unicity's qualified home care professionals are here to help ease the burden.
For more information please contact us at: