November marks Long-Term Care Awareness Month. Long-term care refers to a wide range of medical and non-medical services, including help with daily activities, nursing care and skilled nursing services for people who are physically or mentally unable to care for themselves. For example, if you develop a chronic illness or become disabled and can no longer care for yourself for an extended period of time, you'll need long-term care services.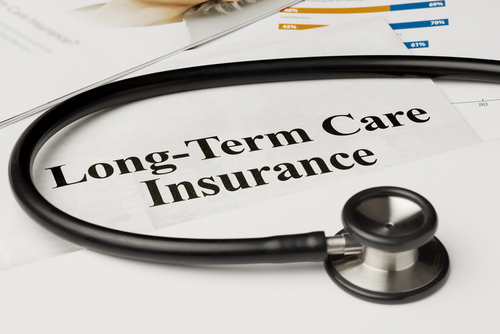 Educating Yourself About Long-Term Care Insurance (LTCI):
Many people delay purchasing long-term health care insurance, because they are simply uninformed of their options. But with statistics showing that nearly 70 percent of individuals will need some sort of long-term care after the age of 65, you need to prepare for and plan on how you can afford long-term care insurance (which is also referred to as LTCI.)
Insurance policies can often be less expensive for those who are younger and in good health, and costs vary depending on each person's health status, income and assets.
Therefore, it may be a good idea to sit down with a profession who can go over the pros and cons well in advance of your retirement and can help you budget for the cost associated with it.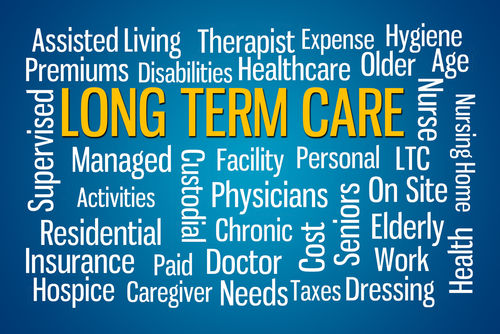 Information About LTCI:
Most people still associate long-term care and long-term care insurance with nursing homes or assisted living facilities. This is certainly not always the case. Many in the elderly population currently receive care at home because of acute illnesses, long-term health conditions, permanent disability or terminal illness. And because many would prefer to receive care in their own homes, people buy long-term care insurance for this reason.
The fact is that people are living longer lives increases the chances that we will experience long-term illnesses that require help in order to continue living safely in our homes, and the need for assistance with these activities is used to assess when an individual is eligible to use Long-term care insurance benefits.
A long-term care insurance policy helps cover the costs of that care when you have a chronic medical condition, a disability or a disorder such as Alzheimer's disease. Most policies will reimburse you for care given in a variety of places, such as:
Your home

An adult day care center

A nursing home

An assisted living facility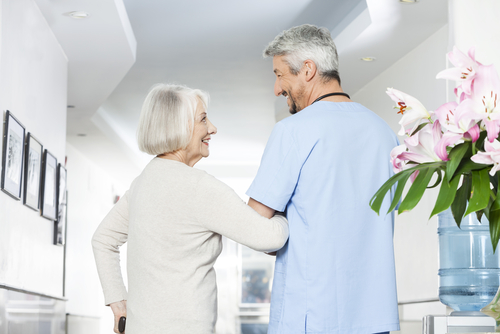 Why Obtaining LTCI Is So Important:
The cost of long-term care is expected to grow significantly over the next few decades. For most of us, that means that the care we need as we age will be more than we are able to save through investments or other private sources, again making long-term care insurance a smart investment in our future independence and safety. When you buy a long-term care insurance (LTCI) policy, you are purchasing the ability to receive benefit dollars to pay for qualified long-term care costs.
Considering long-term care costs is vital, especially in your 50's and beyond. Waiting until you need care to buy coverage is not an option, because you will not qualify for long-term care insurance if you already have a debilitating condition. The average age that people purchase long-term care insurance is in their mid-50's to mid-60's.
Additionally, you should discuss and weigh your options carefully with your insurance agent in order to consider what your needs may be if you are diagnosed with some type of medical in which you have the potential to live a long time, while needing help to stay in your home.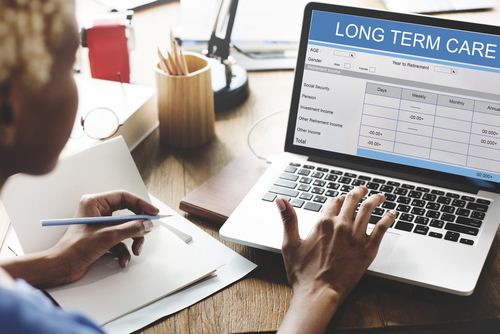 How To Plan For Affordable LTCI:
Since insurance premiums increase over time, as you think ahead towards the future you may feel as though you may not be able to cover the cost of LTCI. For example, those whose only source of income in retirement is Social Security benefits may not be able to afford making long-term care insurance payments for the rest of their life. According to research, the average cost for a home-health aide is more than $44,000 a year, while nursing care in a facility with a private room has a median cost of almost $84,000 a year. As life expectancies increase, so does the duration of long-term care needs, and the financial burden may end up falling on your loved ones.
The cost of long-term care for seniors varies as much as the types of care available and the degree of assistance you or a loved one need. Some of the more common funding options for senior housing and long-term care services, ad care can range from a few hours a week of personal care from an in-home care provider, to full-time in-home care, to skilled nursing care in a nursing home. In-home care is generally far less expensive, however costs may greatly vary depending on the level of care and hours of service required each week.
While premiums can be affordable if you earn ample income, you need to make sure you will still be able to pay that premium after you retire. Even if you can, you may not be able to justify the expense if you have the resources to pay for care out of pocket. Your financial planner can help guide you in this decision.
Finally, not all long-term insurance policies are created equal, so be sure you know what you are purchasing. Some examples:
Certain policies cover only specific types of long-term care, while others will cover a variety, such as nursing home, assisted living or in-home care;

Know up front to what degree premiums may increase over time. Also be aware that premiums vary by the number of years covered under the policy, and lifetime coverage can be very expensive.

Know what percentage of daily care costs your policy will cover, and realize that inflation will increase the costs.

Policies vary in how they define eligibility for benefits. Some plans, for instance, state that a senior qualifies when she can no longer perform certain defined activities of daily living.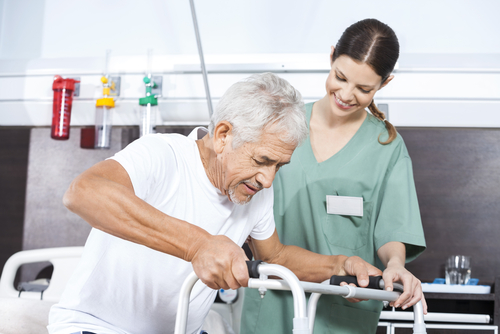 By gathering all the necessary information and planning ahead, you can definitely come up with an affordable, manageable LTCI that suits your individual needs. The purpose of "National Long-Term Care Awareness Month" is to bring the importance of LTCI into the forefront of our minds, so that no one is left in a situation where they aren't able to provide the necesssary care they require for themselves, or for their loved ones.