When the time comes to decide how to help your elderly loved ones when they aren't physically or mentally able to care for themselves, the decision can be a difficult one. Many families struggle to make decisions about the best living situation for their aging parent.
If given the choice, most seniors would choose to remain in their own home for as long as possible, and most families want to respect that choice.  And luckily, more and more flexible in-home care options are readily available.
Yet some families may still find providing in-home care overwhelming, and many caregivers have a threshold or an event in which they know that living at home is no longer an option.  Fortunately, there are many assisted living facilities to accommodate different needs, and many seniors enjoy living with their peers in an assisted living community.
With so many factors to consider, how do you determine whether in-home care or assisted living is best for your loved one? To start, by understanding the many options and the differences between the two, you can take the time to make an informed decision.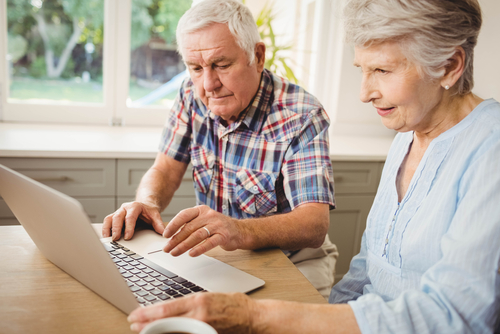 WEIGHING SENIOR CARE OPTIONS
Considering Your Loved One's Safety:
The number-one concern family members have about a loved one with Alzheimer's or dementia is their physical safety, caregiving experts say. People with Alzheimer's, dementia, and memory loss become confused, wander, and become agitated and even physically violent very easily. These problems can put them into all sorts of situations in which they endanger their health and safety. And these problems are in addition to any physical conditions they may have. When evaluating your loved one's safety, ask yourself how often each day you worry about her, check on her, or make a call regarding her safety or whereabouts. If your loved one has fallen, had a driving accident, or suffered an unexplained injury, these are additional red flags.
What's Best for Your Senior?
To decide whether in-home care or assisted living is best for your loved one, you may want to start by asking these questions:
Does your senior need occasional or more frequent help with basic daily needs?
Are they still actively involved in the community, or has their health issues caused them to feel isolated and lonely?
Are family and friends able to stop by frequently to make sure they're safe and healthy?
Has your loved one shown a preference for aging in place, or living in a community?
Which option makes financial sense for your family?
Could care or supportive services be brought in to keep them safe, well-fed, and healthy?
Do they need consistent, daily medical care?
Do they have cognitive issues that would require medication management?

EXPLORING IN-HOME CARE
Characteristics Of Home Care:
Home care is a more private option that allows your loved one to remain in their own home. This is often less disruptive for individuals with Alzheimer's or dementia, making it a good choice for many families. Before deciding in favor of home care, there are several things you'll want to think about.
For instance, seniors who live alone often experience social isolation and poor nutrition which contributes to cognitive decline, health problems, depression and a lower quality of life. Many families hire home care aides, arrange for Meals on Wheels or other meal delivery services and use adult day services at senior community centers to provide a healthy environment for seniors who live at home.
      The Pros:
Home care allows for a more personal, one-on-one relationship between your loved one and their  caregiver;
It's comfortable and familiar;
Seniors are able to remain as independent as they are able to, rather than relying on assisted living professionals;
In-home care is typically less expensive than care out of the home.
     The Cons:
Who you hire for in-home care matters is of vital importance; hiring a skilled nurse or other medical professional may be necessary if more than basic assistance is required
Homes may not be as secure as medical care facilities.
What to Expect from In-Home Care:
In-home caregivers can provide a wide range of services depending on your parent's needs and the terms of your agreement. They can support daily activities such as hygiene, dressing, nutrition, and exercise. Or they might help with light housekeeping, meal preparation, and laundry. Though caregivers don't provide medical care, they can remind your senior to take medications, schedule doctor's appointments, and help with transportation.  Caregivers offer companionship simply by being available to run errands or take walks with your loved one.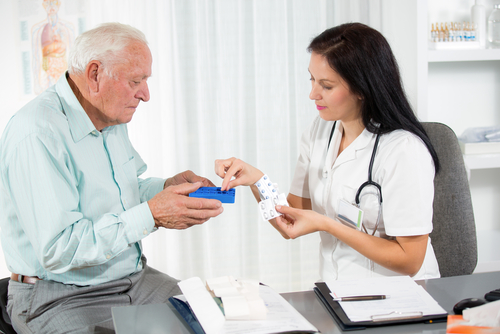 EXPLORING ASSISTED-LIVING CARE
Characteristics of Assisted Living
Assisted living communities are residential facilities that preserve some of the independence of aging in place, while making around-the-clock care available. Seniors typically live in their own apartments and maintain their own schedules, but they also have access to a variety of social activities and public areas. Daily care is typically limited to the types of basic needs that in-home caregivers address, but residents also have access to complete medical services, should they need a higher level of care.
When considering the idea of assisted living for your loved one, you have many options depending on the level of care your loved one will need:
Independent living communities;
Continuing care communities;
Residential care homes;
Assisted living community
Eventually, the time comes in many seniors' lives when they simply aren't able to care for themselves any longer. When that day comes, it's time to start thinking about assisted living or a nursing home.
The Pros:
assisted-living facilities are typically staffed with a variety of medical professionals.
nursing homes can be secure, and for seniors with Alzheimer's or dementia who might be prone to wandering, this is vital
The Cons:
for some individuals, they may feel like they are losing their independence earlier;
helping your loved one feel like the facility is "home," which can be difficult for some;
costs should be considered, as they are often more expensive that in-home care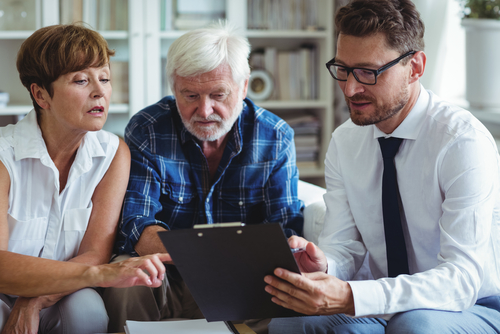 WEIGHING THE COSTS OF IN-HOME CARE VS. ASSISTED LIVING
Comparing the cost of in-home care and assisted living can be complicated, particularly since every family has different needs and priorities. Remember that aging in place requires paying a mortgage or rent, utilities, maintenance, meals, and in-home caregiver costs. On the flip side, assisted living fees include these expenses, though they may be affected by the size of your senior's apartment and the level of care she requires.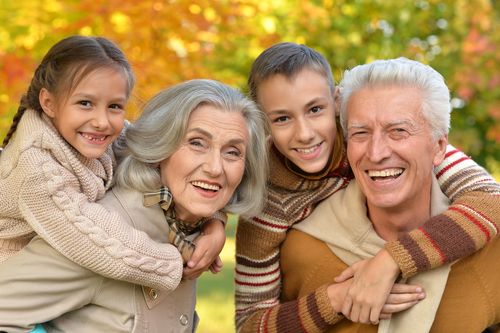 Ultimately, if it is possible to include your loved one in the decision and finding a solution that all family members can feel good about may take considerable research, time, and the support of a professional. However, knowing you gave this significant decision the consideration it deserves allows everyone to move forward and feel good about their choice.