Thanksgiving is the perfect time for family and friends to gather together; to enjoy good food, and spend quality time with one another in a festive atmosphere!
This holiday is a favorite for many families, in part due to the authentic traditions that come along with it. However, planning for Thanksgiving can also bring upon stress for some families, especially if you're a caretaker for the senior loved one in your life.
Specifically, if you have senior loved ones showing signs of dementia or Alzheimer's disease — or if they are beginning to lose some of their physical strength and capabilities  — your traditional Thanksgiving celebration may need to be changed a bit in order to accommodate their needs.
At Unicity Healthcare we understand the role of caregiver, and the toll it may take when you are caring for your senior loved one. However, there are many ways to make your Thanksgiving a fun and special day for everyone.
Below, please find our tips for making Thanksgiving our seniors' Thanksgiving joyful.  We also offer tips for caregivers to help you get through Thanksgiving with ease, so you can get back to enjoying what the day is all about—giving thanks for the special loved ones in your life.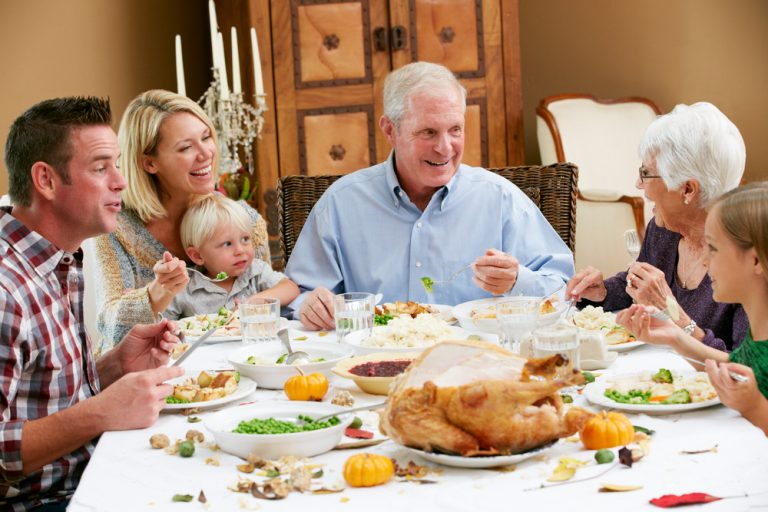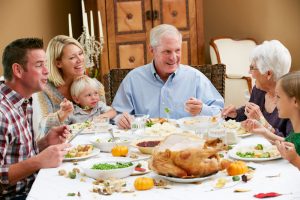 Thanksgiving can often times be emotionally difficult for many seniors, leaving them feeling stressed or perhaps even lonely. But there are many ways to ensure that Thanksgiving can be enjoyable and stress-free for our elderly family and friends:
Include Your Loved Ones; Don't Leave Them Alone
Many seniors may feel lonely and can be reminded of people they may have lost in the past. The feeling that they cannot fully participate in holiday functions can lead to depression and isolation. In the event that you cannot spend the actual Thanksgiving holiday with your loved ones (for example, if you live long distances apart or have a job that doesn't allow it), you can try to make sure to have other family and friends who live close by visit or include your elderly relatives in their gatherings. A simple phone call to wish them a Happy Thanksgiving will mean so much.   For seniors, conversation on a regular basis is important, not just on Thanksgiving or other holidays.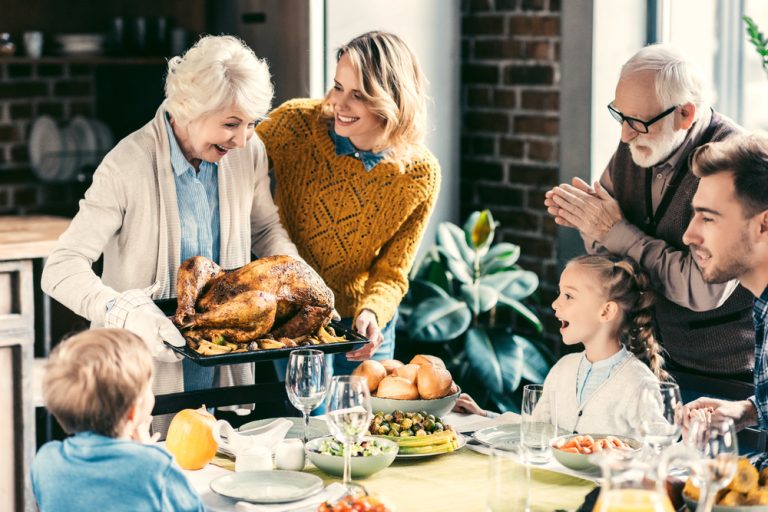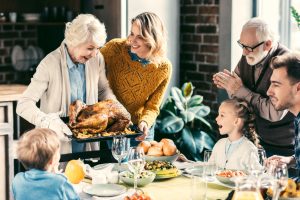 Ways To Celebrate Thanksgiving With Your Elderly Loved Ones
Discover ways to include older relatives in festivities, by modifying the celebration! For example; for those who have more difficulty getting around, consider hiring a home health aide to transport and assist your loved one to a family event.
If your loved one is unable to come to your celebration, consider bringing a small celebration to your loved one's Assisted Living Facility (perhaps enjoy the facility's holiday meal together by bringing a special family recipe to share with the senior community.)
Simplify routines and modify traditions to reduce stress and accommodate those relatives with special physical needs.
Be conscious of potential difficulties with a holiday if your loved one has any physical or mental limitations. Would your loved one living with dementia be overwhelmed and anxious at the large gathering? If so, plan accordingly.
Determine what traditions may be most important to loved ones, and then figure out how to either continue those traditions or modify them into new ways.
Feeling a part of the holiday season is important to your elderly loved ones. Offer to help by shopping, running errands, picking up gifts and mailing packages or cards. Assist with gift wrapping, preparing packages and making them feel included in the usual holiday festivities.
Additional Tips For Seniors:
Dietary Needs: Our elderly loved ones often have to watch their diet a bit more than the rest of us; keep in mind medical conditions, food restrictions, and gently encourage them not to overeat. These simple reminders will help everyone feel better and enjoy Thanksgiving a little more!
Socializing:  Even more than sharing a Thanksgiving meal, socializing and try to have fun! Talk about memories with your loved ones. Something as simple as going through and organizing old photos can be helpful and reassuring to the elderly.
Be Mindful Of Health: The holidays can be a vulnerable time for all of us when it comes to our health, but especially for seniors!  If you or other family members are ill, be mindful not to include yourself among our elderly loved ones, who are more susceptible to catching many illness easily.  Depression, cold and flu, and many other conditions can be more prevalent during this time of year, so stay mindful of health.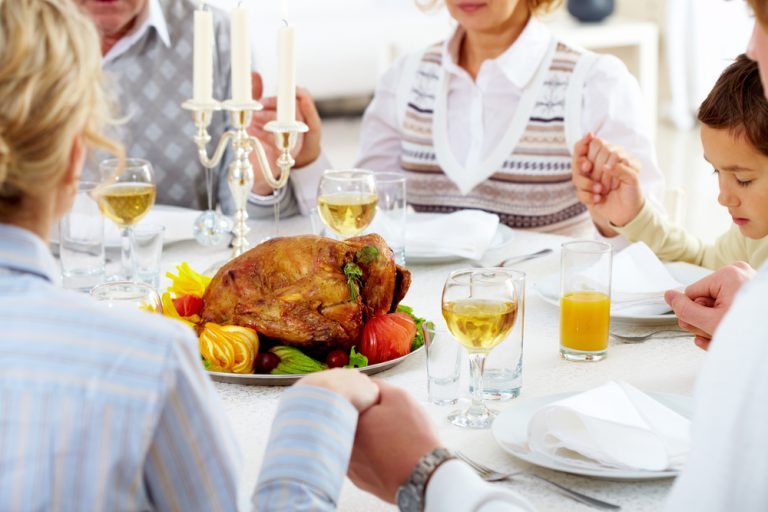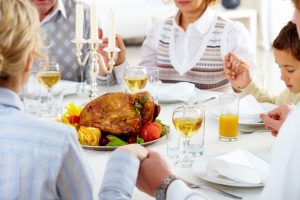 Tips For Caregivers And Family Members
Thanksgiving may be a stressful time for caregivers and family members of seniors, and in particular caregivers have the added responsibility of taking care of their loved ones during Thanksgiving. However, there are many ways to ensure that you and your elderly loved one will enjoy the Thanksgiving holiday.
Prepare Special Meals For Seniors
It's common for elderly people to have special dietary needs. They may lose their ability to taste certain foods, or the ability to chew properly. If your senior loved one has difficulty chewing or only likes certain foods, be prepared. To make things easier on them (and yourself) during the Thanksgiving meal you may want to make food that is easy for your loved one to chew and digest.
Ask For Help
Thanksgiving Day is surrounded by lots of family and friends, and that means there will likely be many people who can help look after your senior loved one so you can enjoy the festivities, as well. Don't hesitate to let friends and family help. At your family gathering you probably will have many family members available to help you take care of your loved one. If anyone offers you help then take it. The more help you receive the easier your holiday will be for everyone.
Take Care Of Yourself
As a caregiver, it's easy to lose sight of taking care of your own needs. And if you are too focused on making sure your loved one is comfortable and happy during Thanksgiving, then you will not enjoy the holiday at all.  As hard as it can be sometimes, it's important to remember to enjoy yourself on Thanksgiving, even while making sure your loved one being cared for. Both of these things can be accomplished by simply being patient with your elderly loved one and prioritizing time for yourself during the holiday.
This Thanksgiving, take advantage of the extra friends and family and allow them to help see to the needs of your senior loved one so you can relax and enjoy your own time with those around you.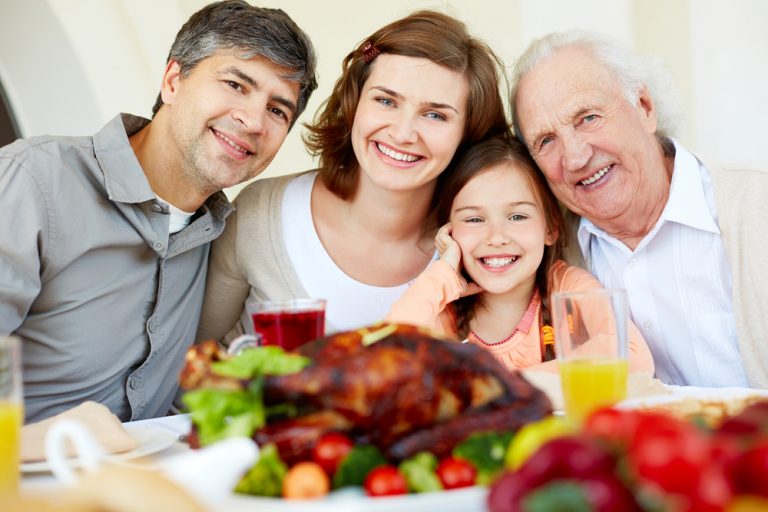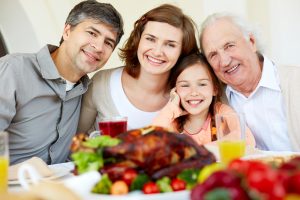 Giving Thanks
However you are able to celebrate Thanksgiving with your elderly loved ones, remember to be thankful and enjoy this special time together. Thanksgiving is a special holiday, and there is no need it should bring any unnecessary stress on either the family caregiver or your elderly loved one.
Always remember that the most important thing you can do with a senior to make them feel loved and included this season by spending time with them. Look at family photos; visit with special gifts from the younger relatives or grandkids. Watch home videos or movies, listen to seasonal music, and play games together.
Regardless of what you decide to do together, any time you share is a precious gift. And with these tips, we hope you can ensure that your elderly loved one has a special day, while you enjoy your holiday as well.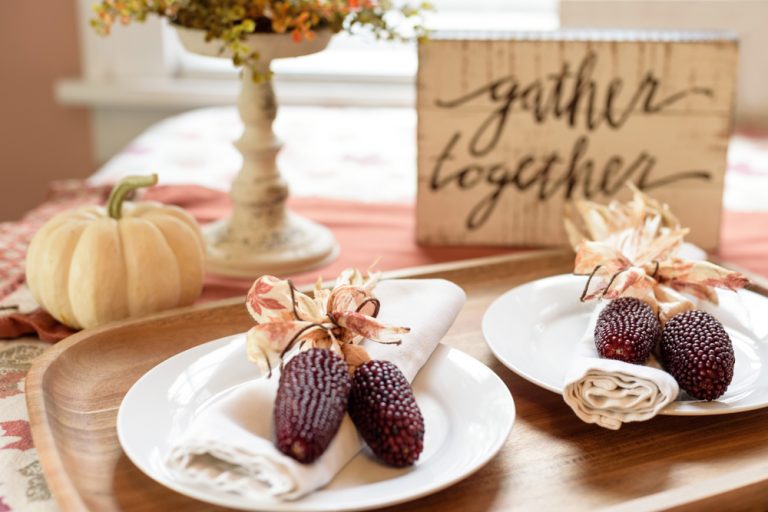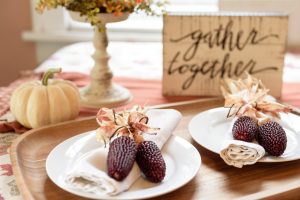 From all of us at Unicity Healthcare — Happy Thanksgiving!