Back in November 1983, President Ronald Reagan designated November as National Alzheimer's Disease Awareness Month.  At the time, fewer than 2 million Americans had Alzheimer's; today, the number of people with the disease has soared to nearly 5.4 million.
During November, National Alzheimer's Disease Awareness month aims at making the general public more aware of the disease and the scale of it among the U.S. population, as well as bring new light potential care options for those affected.
Unicity Healthcare specializes in Alzheimer's and Dementia Care.  In fact, many renowned healthcare providers and elder service providers in New Jersey call on our expertise when dealing with people with Alzheimer's/Dementia. Our Care Managers dementia experts/practitioners, and they also have significant experience dealing with Alzheimer's clients and their families.
In this blog, we would like to share information on how to learn more about the Alzheimer's epidemic and how you can show your support for Alzheimer's awareness this month.

Facts About Alzheimer's
Although Alzheimer's affects approximately 1 in every 2 families in the U.S., there's still quite a bit of information about Alzheimer's that you might not be aware of.
Alzheimer's is the most common form of dementia, a general term for memory loss and other cognitive abilities serious enough to interfere with daily life. Alzheimer's disease accounts for 60 to 80 percent of dementia cases.
Alzheimer's is not a normal part of aging. The greatest known risk factor is increasing age, and the majority of people with Alzheimer's are 65 and older. But Alzheimer's is not just a disease of old age. Approximately 200,000 Americans under the age of 65 have younger-onset Alzheimer's disease (also known as early-onset Alzheimer's).
Alzheimer's worsens over time. Alzheimer's is a progressive disease, where dementia symptoms gradually worsen over a number of years. In its early stages, memory loss is mild, but with late-stage Alzheimer's, individuals lose the ability to carry on a conversation and respond to their environment. Alzheimer's is the sixth leading cause of death in the United States. Those with Alzheimer's live an average of eight years after their symptoms become noticeable to others, but survival can range from four to 20 years, depending on age and other health conditions.
Alzheimer's has no current cure, but treatments for symptoms are available and research continues. Although current Alzheimer's treatments cannot stop Alzheimer's from progressing, they can temporarily slow the worsening of dementia symptoms and improve quality of life for those with Alzheimer's and their caregivers. Today, there is a worldwide effort under way to find better ways to treat the disease, delay its onset, and prevent it from developing.
The Alzheimer's Epidemic In The United States
National Alzheimer's Disease Awareness Month is a call for Americans to pay attention to the epidemic that is raging throughout the country. Affecting nearly 15 million people, including caregivers and people living with the disease, chances are you most people have been somehow impacted by the Alzheimer's epidemic. 
The Alzheimer's Association recently related their 2018 Alzheimer's Disease Facts and Figures, which reveal the following statistics about Alzheimer's in the United States:
Every 65 seconds someone in the United States develops Alzheimer's disease

5.7 million Americans have been diagnosed with Alzheimer's

By 2050, an estimated 14 million Americans will have Alzheimer's

Alzheimer's disease is the 6th leading cause of death in the United States

1 in 3 seniors dies with Alzheimer's or a related form of dementia

In 2018, unpaid caregivers provided 18.4 billion hours of care, valued at over $232 billion

The estimated lifetime cost of care for someone living with dementia is $341,840

Early diagnosis of Alzheimer's could potentially save the country $7.9 trillion

Normal Memory Loss Or Alzheimer's Disease/Dementia?
Although everyone's brain changes as they age, it's important to understand that Alzheimer's disease is not a normal part of aging.
Memory loss is typically one of the first warning signs of Alzheimer's disease, but occasionally forgetting words or names does not mean a person has Alzheimer's. There are other signs that someone in the early stages of Alzheimer's disease may experience in addition to memory problems.
In the early stages of the disease, these can include:
Getting lost in familiar places.
Having trouble handling money and paying bills.
Repeating questions.
Taking longer to complete normal daily tasks.
Displaying poor judgment.
Losing things or misplacing them in odd places.
Displaying mood and personality changes
In our recent blog article, "The Difference Between Age-Related Memory Loss And Alzheimer's Disease, Unicity Healthcare discusses in length this topic, and how to determine if your aging loved may need to be evaluated for dementia-related diseases.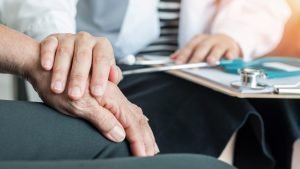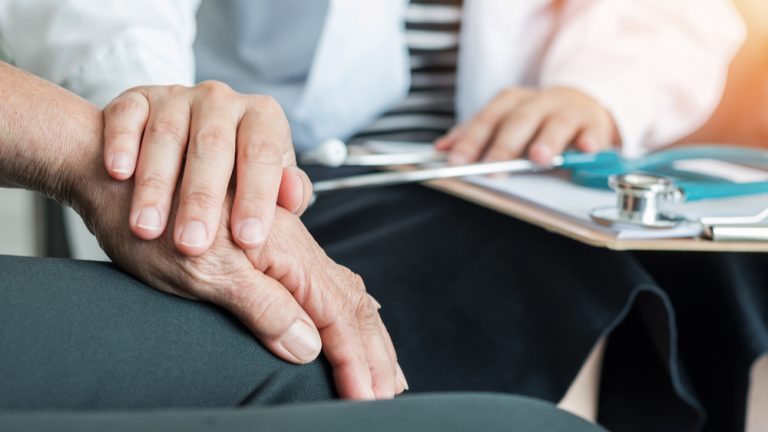 When To Consider A Dementia Evaluation
It's time to consult a doctor when memory lapses become frequent enough or sufficiently noticeable to concern you or a family member. If you get to that point, make an appointment as soon as possible to talk with a primary physician to have a thorough physical examination. Your doctor can assess your personal risk factors, evaluate your symptoms, eliminate reversible causes of memory loss, and help obtain appropriate care. Early diagnosis can treat reversible causes of memory loss, or improve the quality of life in Alzheimer's or other types of dementia.
You might consider having your loved one screened for dementia if they have begun having difficulty with the following:
Remembering new things
Dealing with numbers and logical thinking
Performing familiar activities
Understanding the passage of time:change of months/seasons
Changes In Vision Or Perception
Carrying On A Conversation
Losing Things 
Poor Decision Making
Socializing/Hobbies.
Drastic Change In Personality Or Mood

Memory Care At Unicity Healthcare
Unicity Healthcare takes an individualized approach to caring for adults with Alzheimer's or Dementia. We understand that no two clients are the same, and, as such, we develop an individualized service plan, incorporating all aspects of the person's life and family. There are several steps to our process, and each is important in creating the Unicity Homecare approach, one that stresses personalization, dedication and quality care.
Our Geriatric Care Management team has also created a unique plan of activities for people with Dementia. Whether they live at home or in an assisted living facility, our clients and their families can benefit from this plan of activities. Planning activities for people with dementia is a continuous process. As the disease progresses, Our Senior Advisors will keep the activities flexible and make the appropriate adjustments.
All our staffs undergo regular training sessions on Alzheimer's and other form of dementia related disease. Our Care Managers are dementia experts/ practitioners and they have significant experience dealing with Alzheimer's clients and their family. Our in depth care assessments are customized and include, among several other cognitive tests, an interpretation of Folstein's Mini-Mental State Exam. Safety being a major concern when dealing with Alzheimer's people at home, our assessment includes a review of the elderly's home environment. Because the person may experience changes in judgment, orientation to time and place, behavior and senses, our Care Managers make sure the home environment is safe and supportive.

How To Help Raise Awareness
There are many ways to get involved if you want to support the Alzheimer's education and awareness cause. One way is to contact your local Alzheimer's Association to request more information at www.alz.org.  Additionally, you can play an active role in the search for a cure while raising awareness this month.
1. Honor A Caregiver
The Alzheimer's Association has set up a website where tributes can be left for these caregivers so they know they are appreciated. Share your personal tribute here, as well as take time to and read through the stories of other caregivers to understand more about the sacrifices family caregivers are making for loved ones with Alzheimer's and dementia.
2. Take A Walk To Help End Alzheimer's 
Many communities host "Walks to End Alzheimer's" in the month of November. As the world's largest event to raise awareness and funds for Alzheimer's, walks are held in more than 600 communities across the country. Find a walk near you using the Alzheimer's Association's walk locator.
3. Wear Purple For Alzheimer's Awareness During November
Purple is the official color of Alzheimer's Awareness. Wearing purple and encouraging others to do the same is a great conversation starter that can raise awareness. Wearing clothing items with the hashtag #ENDALZ or Alzheimer's Association apparel is a great way to let others know about the epidemic.
4. Donate Towards Alzheimer's Research And Other Related Causes
Financial donations to help people living with Alzheimer's and their caregivers are tax deductible, and are a practical way to help. Donations made to Alzheimer's research organizations, such as to fund studies and help researchers understand more about Alzheimer's, can hopefully lead to finding a cure for the disease. 
****
Unicity Healthcare: We're Here To Help
When the time comes to consider home care for your loved one, you may seek help from Unicity's qualified home care professionals to help ease the burden.
For more information please contact us at:
Email:  info@unicity-ec.com
Explore Unicity Healthcare's website: www.unicity-ec.com