Many families struggle to make decisions about the best living situation for their aging parent. When the time comes to decide how to help your elderly loved ones when they aren't physically or mentally able to care for themselves, the decision can be a difficult one.
Most seniors choose to remain in their own home for as long as possible, and most families want to respect that choice.  Luckily, more choices for in-home care options are readily available to assist your loved one with a variety of different needs.
However, families may still find providing in-home care overwhelming, and many caregivers have a threshold or an event in which they know that living at home is no longer an option.  In these cases, there are many assisted living facilities to accommodate different needs, and many seniors enjoy living with their peers in an assisted living community.
With so many factors to consider, how do you determine whether in-home care or assisted living is best for your loved one? To start, by understanding the many options and the differences between the two, you can take the time to make an informed decision.
At Unicity Eldercare, our certified Senior Advisors can not only help in finding the most appropriate care solutions for our clients, but they also help in the implementation of these solutions in a very pragmatic manner. From setting up and supervising homecare services to finding placement alternatives, our Care Managers always act in our clients' best interests and with the utmost professionalism. Our Care Management services offer our clients the peace of mind they desperately search for and need.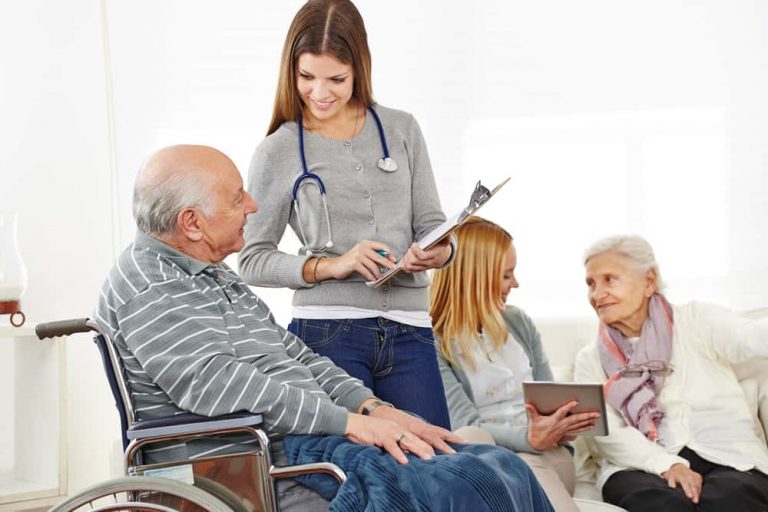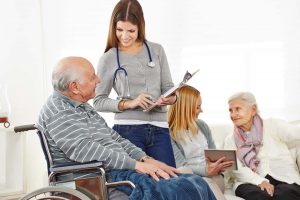 SENIOR CARE OPTIONS
Professional geriatric care management is the answer when older adults and their families are faced with the challenges of aging and don't know where to turn, Working closely with families, our geriatric care managers' expertise at Unicity Healthcare can provide the answers at a time of uncertainty.
Our GCM's guidance and resources offer a comprehensive, client-centered approach to care that helps family members continue in their role whether it be that of husband or wife, son or daughter or other loving caregiver. Geriatric care managers offer solutions that can solve problems, save time, and ease stress and worry by tailoring a plan of care that meets the individualized needs of each client and offers ongoing follow-up.
All Unicity Eldercare's Care Managers are either Licensed Social Workers or Registered Nurses, with significant experience working with the elderly community. Unicity Healthcare is a member of the prestigious Aging Life Care Association.
Considering Your Loved One's Safety
The number-one concern family members have about a loved one with Alzheimer's or dementia is their physical safety, caregiving experts say. People with Alzheimer's, dementia, and memory loss become confused, wander, and become agitated and even physically violent very easily. These problems can put them into all sorts of situations in which they endanger their health and safety. And these problems are in addition to any physical conditions they may have. When evaluating your loved one's safety, ask yourself how often each day you worry about her, check on her, or make a call regarding her safety or whereabouts. If your loved one has fallen, had a driving accident, or suffered an unexplained injury, these are additional red flags.
What's Best for Your Senior?
To decide whether in-home care or assisted living is best for your loved one, you may want to start by asking these questions:
Does your senior need occasional or more frequent help with basic daily needs?
Are they still actively involved in the community, or has their health issues caused them to feel isolated and lonely?
Are family and friends able to stop by frequently to make sure they're safe and healthy?
Has your loved one shown a preference for aging in place, or living in a community?
Which option makes financial sense for your family?
Could care or supportive services be brought in to keep them safe, well-fed, and healthy?
Do they need consistent, daily medical care?
Do they have cognitive issues that would require medication management?

IN-HOME CARE
Home care is a more private option that allows your loved one to remain in their own home. This is often less disruptive for individuals with Alzheimer's or dementia, making it a good choice for many families. Before deciding in favor of home care, there are several things you'll want to think about.
For instance, seniors who live alone often experience social isolation and poor nutrition which contributes to cognitive decline, health problems, depression and a lower quality of life. Many families hire home care aides, arrange for Meals on Wheels or other meal delivery services and use adult day services at senior community centers to provide a healthy environment for seniors who live at home.
At Unicity Healthcare we provide non-medical and medical homecare services to our clients. Our services are customized and range from a few hours per day to 24/7 (live-in). Our licensed, trained and experienced Home Health Aides can assist you or your loved one with maintaining a daily routine, from bathing, eating, socializing, or simply going for a walk outside.
Our mission is to help our clients stay in their familiar surroundings, remain independent and live an active, healthy, and happy life. All our services are provided by licensed aides (CHHAs or CNAs), and supervised by a Registered Nurse, who, in collaboration with the client and his/her family, develops a customized plan of care. We also keep our clients' families updated regularly on the situation of their loved ones, and we provide guidance when necessary.

In-home caregivers can provide a wide range of services depending on your parent's needs and the terms of your agreement. They can support daily activities such as hygiene, dressing, nutrition, and exercise. Or they might help with light housekeeping, meal preparation, and laundry. Though caregivers don't provide medical care, they can remind your senior to take medications, schedule doctor's appointments, and help with transportation.  Caregivers offer companionship simply by being available to run errands or take walks with your loved one.
To learn more how we can help with home care, click here: Unicity's Home Care Services
ASSISTED-LIVING CARE
Assisted living communities are residential facilities that preserve some of the independence of aging in place, while making around-the-clock care available. Seniors typically live in their own apartments and maintain their own schedules, but they also have access to a variety of social activities and public areas. Daily care is typically limited to the types of basic needs that in-home caregivers address, but residents also have access to complete medical services, should they need a higher level of care.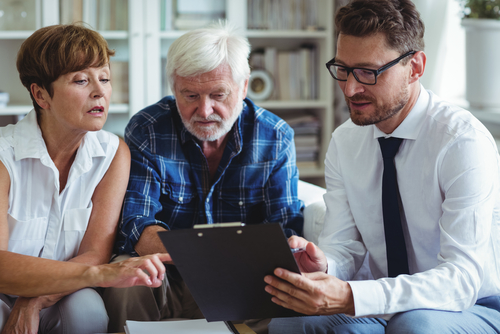 When considering the idea of assisted living for your loved one, you have many options depending on the level of care your loved one will need:
Independent living communities;
Continuing care communities;
Residential care homes;
Assisted living community
Eventually, the time comes in many seniors' lives when they simply aren't able to care for themselves any longer. When that day comes, it's time to start thinking about assisted living or a nursing home.
At Unicity Healthcare, our Care Managers have extensive knowledge of all facilities in New Jersey, New York and also nationwide. Knowledge of quality, price and availability combined with a review of the client's functional and cognitive abilities through our Care Managers allows our clients and their families to find the best living environment when a transition is necessary or desired. Whether it be an independent or an assisted living facility, a nursing home or even a temporary change to respite care, our Care Managers can help the transition go smoothly by reviewing options, accompanying the client and/or family on tours, reviewing and assisting with payment options, paperwork and assisting with the move itself.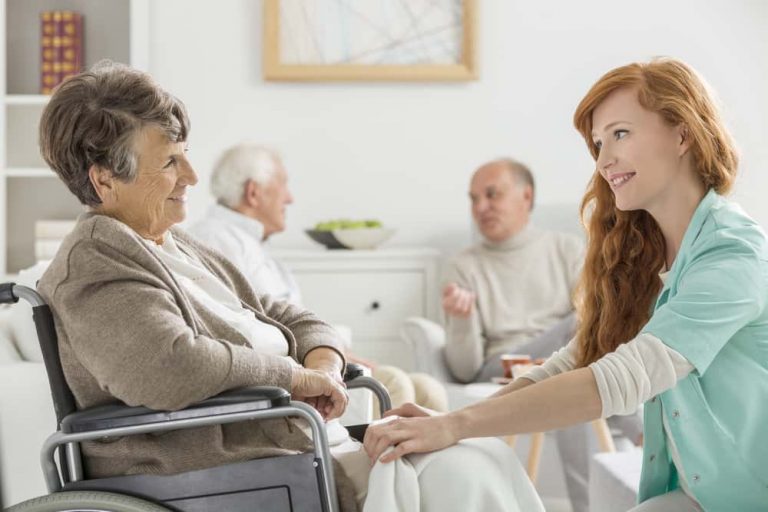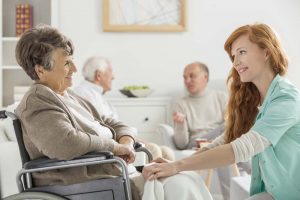 Unicity Healthcare: We're Here To Help
Unicity belongs to the prestigious National Association of Professional Senior Advisors. Our Senior Advisors are either Registered Nurses or Licensed Social Workers, with extensive experience working with the elderly community. Taking a client centered approach, our Senior Advisors assist in problem solving, planning and implementation of solutions.
Our Care Managers provide continuity of care through regular weekly, bi-weekly or monthly visits to the client, providing a range of personalized services and a review of safety in the home. Keeping in close touch with the families or responsible parties, our Care Manager will take the lead over any situation that may occur and coordinate all required services.
For those who have had a stay in a hospital, nursing home or rehabilitation center, our Care Managers can provide various levels of assistance to ensure a safe transition to home, avoiding additional hospitalizations and reducing stress on the patient and family or caregivers.


Feel free to review our Homecare And Care Management Brochures For Further Information On The Services We Provide: