On April 7th, the World Health Organization (WHO) will celebrate its annual World Health Day. A tradition going back to 1950 as the anniversary of their inception, WHO has since made the 7th of every April a day to celebrate and recognize the importance of the physical and mental well-being of individuals across the world.
As a worldwide campaign, the WHO hopes to focus on a sole health challenge with global impact. The day is also dedicated to spreading awareness on health issues to make our Earth healthy and safe place to live in.
The spotlight focused on World Health Day allows WHO to create awareness of essential health issues. Each year, WHO spotlights an important health matter and every year sees a different theme, with the goal of raising awareness of a specific global public health issue.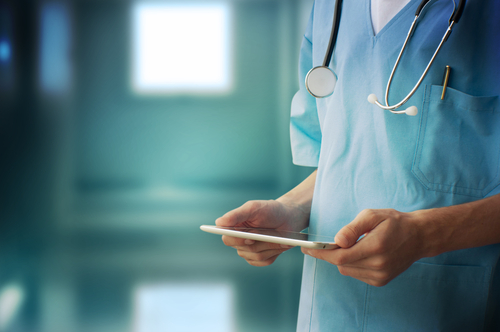 This year on World Health Day 2018, the WHO is bringing to the forefront the critical health issue of Universal Health Coverage (UHC), which is about ensuring all people get quality health services, where and when they need them, without suffering financial hardship.
According to the WHO website:
"In this 70th anniversary year, WHO is calling on world leaders to live up to the pledges they made when they agreed to the Sustainable Development Goals in 2015, and commit to concrete steps to advance #HealthForAll. This means ensuring that everyone, everywhere can access essential quality health services without facing financial hardship."

Universal Health Care Facts
At least half of the world's population still do not have full coverage of essential health services
About 100 million people are still being pushed into "extreme poverty" (living on $1.90 or less a day) because they have to pay for health care
Over 800 million people (almost 12 percent of the world's population) spent at least 10 percent of their household budgets to pay for health care
All UN Member States have agreed to try to achieve universal health coverage (UHC) by 2030, as part of the Sustainable Development Goals
(Source: WHO Mediacentre)
The World Health Organization offers plenty of suggestions for everyone to take part in various different way on how to get the word out about Universal Health Care. Something as simple as using social media can be a start.  By using these hashtags you can make an impact on a wide-ranging, broader audience:
Theme, Slogan And Hashtag
The theme of World Health Day is: Universal health coverage: everyone, everywhere.
The slogan is "Health for All".
The primary hashtag to use is #HealthForAll but look out for posts using #WorldHealthDay as well.
You can also visit "How to Get Involved in World Health Day 2018" for many helpful ideas on how to get the word out!
The WHO also provides a "Toolkit" for World Health Day events or activities, which offers ideas for planning and implementing campaigns and highlights key points dealing with this years theme. You can download the toolkit at the link: here 

Leading Your Healthiest Life
In honor of the 70th Anniversary of World Health Day, and keeping in mind the slogan "Health for All," we focus on the importance and value of good health in our own lives. It is easy to use the following health tips, which can seamlessly be incorporated into your life.
Healthy Lifestyle Changes To Help Prevent Diseases: A healthy lifestyle can go a long way in preventing serious health problems, such as heart attack, diabetes and stroke.  Taking small steps such as dietary changed or reducing the frequency of smoking or alcohol consumption are a good place to start. Healthy habits can improve conditions such as arthritis, osteoporosis and other immune-related illnesses.
Healthy Lifestyle Changes To Improves Brain Health: A healthy lifestyle can improve your brain health; proper diet, sleep and exercise positively affects your brain health and daily exercise such as brisk walking increase blood circulation, thus increasing the amount of oxygen that reaches your brain. Including Omega-3 fatty acids in your diet improves memory, learning and also fights depression.
Healthy Lifestyle Changes To Increase Productivity: Following a healthy lifestyle can go a long way in keeping you active, improving productivity, and preventing lethargy. Reducing caffeine intake can actually help improve energy  and reduce tiredness; caffeine provides a temporary boost of energy, but when it wears off the lack of oxygen in the bloodstream can cause a decrease in energy.  Keeping a regular schedule and getting enough sleep can help with concentration. Healthy habits helps you feel more alert and improves your productivity.
Healthy Lifestyle Changes To Maintain A Stable Weight:  Poor eating habits not only cause healh issues, but can impact your weight.  Carrying extra weight may increase cholesterol levels, cause digestive problems and affect respiratory issues. Eating a balanced diet helps not only to maintain a healthy weight but can reduce the risk of heart diseases, diabetes and high blood pressure, improving well-being and overall good health.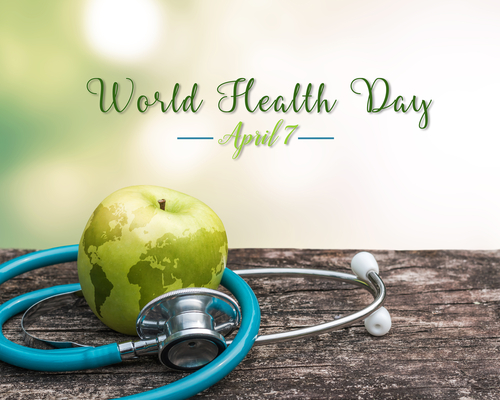 Let's Make "World Health Day" An Example 
Of How To Live Our Lives, Everyday!